SUMUN strives for another year of success
For the past two years, the Suffolk University Model United Nations (SUMUN) organization has utilized its new brand to win awards, build a solid network of members and thrive as one of Suffolk's most well-known student-run organizations. In the past few years, SUMUN has grown steadily as a result of the passion and determination of the club's members and executive board. For this upcoming semester, the club's new executive board has ambitions of continuing that pattern of growth and accomplishing even more.
"Every year we learn something new from the last year to do differently," said junior Government major and SUMUN secretary Caroline Milligan. "Everything we do is with the intention to make the club better."
Being a group that simulates what the United Nations does, this organization has always had incredibly high goals. However, recent years have proved that SUMUN has become increasingly successful at adjusting their club in order to make progress and become stronger as a group.
Led by a dedicated group of students, SUMUN has utilized the strengths and skill sets of each member to help each person reach their full potential. For this upcoming semester, rather than increasing the competitive aspects of SUMUN, the executive board has hopes to provide more workshops and hands on activities for members.
"We are hoping to change the meeting structure for this semester," said senior Government major and SUMUN President Angela Cutone. Meetings used to consist of a lecture for the first half of the meeting and then activities for the second half. "We want to have more hands on activities so that the students are driving the meeting. When you do the work right away and you try to learn it will stick better in your memory."
Members of SUMUN are faced with learning negotiating skills, researching controversial topics, resolution writing, debating and public speaking. Recognizing the time and effort that goes into mastering these already challenging skills, the executive board has decided for the upcoming semester to make each meeting as enjoyable and educational as possible for its members.
"We try to make it fun, whether we debate about fun topics or current event topics that everyone is interested in," said junior Big Data and Business Analytics major and SUMUN vice president Amina Benzakour Knidel.
The executive board members agreed that getting students to contribute to the conversation and activity helps to improve public speaking, critical thinking and problem solving skills.
As students have worked together and become more confident, their passion for solving global issues has noticeably increased, according to the executive board. By having students with so many diverse cultural backgrounds and varying majors, SUMUN has been able to cover a wider scope of topics, strengthening their club as a whole.
"Students are very driven and passionate about what they do," said Cutone. "It's valuable to have people with multiple majors because there are so many different subsections of committees when we go to our conferences." The more enthusiastic students have been about their topic, the stronger their debates have become and the better they have become as delegates.
Students have also had the opportunity to apply the knowledge they learn in group meetings when they have participated in Model United Nations conferences. Each semester they have attended a local conference, typically in Boston, as well as a bigger, out of state conference. After countless mock committee meetings, negotiating, debating and resolution writing, SUMUN took home a "Distinguished Delegation" award at the Model United Nations New York conference this past semester, ultimately recognizing the team with second-place honors.
"We compete against very competitive schools, such as various ivy league and international schools, when we attend these conferences," said Benzakour Knidel. "Our club is a student run club and our members are very responsible and dedicated. It is important to represent the best of our school when we go to conferences."
In an interview with The Suffolk Journal, SUMUN's executive board said that by having to work together for a week at these conferences brings out the best in the team.
"Every time we go to the New York conference the team gets so much stronger and we become best friends," said Cutone. After working together for these conferences all year, SUMUN has enjoyed seeing everyone's growth.
"My favorite aspect of SUMUN is the debriefs and seeing everyone be so supportive and comforting towards one another," said Milligan. As everyone worked together, SUMUN grew not only as an accomplished group, but also as a family.
SUMUN has upheld the goal to gain new members every year so that they can have broader perspectives and ideas as a club.
"I've learned so much from Model United Nations and I've gotten to learn so much more about certain topics than I did in my classes, it's given me a well-rounded education and made me a strong leader," said Cutone. "I want everyone to be able to have that experience."
About the Writer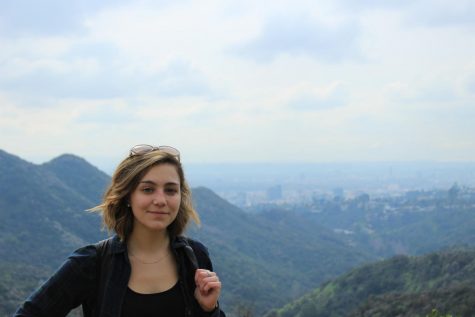 Amy Koczera, World News Editor | she/her
Amy has been writing for The Suffolk Journal since fall 2016. In addition to being the World News Editor, she is also the treasurer of the Suffolk Jazz Band, a Teaching Assistant, Resident Assistant, a member of The Journey program, and a Project Leader for the Center for Community Engagement. Amy is originally from Dartmouth, MA and studies Broadcast Journalism with a minor in Philosophy. When she's not in the Journal office, you can find her at the gym, the Esplanade or walking around campus wearing a backpack that's twice her size.
Follow Amy on Twitter
@AmyKoczera