Arabian nights continues Suffolks cultural education
YALA gets university on dancing, singing in homage to Arabian heritage
Suffolk University's Hanane Housni hosted the third annual Arabian Nights, that had swarms of people flowing in and out of the basement of 20 Somerset. The event, which was co-sponsored with Young Arab Leaders Association (YALA), had friends greeting each other with smiles, hugs and handshakes as they celebrated one another's different backgrounds in a unified embrace of Arab culture.
Guests made their way down the stairs seeking to discover the fantastic scene that unfolded. Music thundered on speakers from corner to corner, wetting the audience appetite for the entertainment to come.
"
As an organization committed to fostering young Arab leaders, part of that duty and responsibility is assuring them there is so much to be proud of."
— Sara Ghattas
"I wanted [the audience] to enjoy a rich, and beautiful we have been celebrating for years," said Sara Ghattas a Suffolk University senior majoring in Global Cultural Communications and double minoring in Psychology and international business and Vice President of YALA. "As an organization committed to fostering young Arab leaders, part of that duty and responsibility is assuring them there is so much to be proud of. There is so much good in our culture that's clouded with doubt and fear – it's our job to clear the horizon to show other Arabs and other students the radiating sun that ebbs with our passion and pride of our Arab family countries."
The event offered multiple forms of entertainment, such as a runway fashion show featuring traditional Arab fashion. Models wore long colorful silk and velvet robes as they walked amongst the audience in heels inches high. Members of the crowd oohed and awed as they gazed upon their tall stature.
"I really enjoyed [being a part of the runway] because I got to display my culture, I'm Moroccan, so that's part of our traditional dress, that's what we wear at weddings and events," said Sara Faroqi a Suffolk University Sophomore majoring in International Business and Management. "So, I just felt proud that I could show that to other people that go to the same school as me."
Like a firecracker, a belly dancer jumped out from behind the stage and instantly caught the audience's attention. Dilya Shorfova shook her hips and shimmied her chest around the room in an explosion of energy as she made her way up to the stage where she truly began to come alive. Utilizing the red scarf around her neck, Shorfova set the audience on fire as she grabbed men and women from their seats, inviting them to dance on stage with her.
The event had numerous foods and art forms for the audience to consume. While some performers were high energy, others gave a more soothing rhythm for the audience.
Mohammed Mejaour was the opening musical act for the night with a solo flute performance that Mejaour played on the fly.
"Most of the stuff I did was improv, I was improvising on different scales," said Mejaour. "I've been [performing] since I was seven, it's always a pleasurable experience."
Mejaour played three different instruments, tambourine, drum, and an Arabic flute called Nie, throughout the night while sporting a red, green, yellow, and black Moroccan hat that read Allah in Arabic scripture on it.
Ghassan Sawalhi serenaded the audience with the soft beats of his Oud, a short-neck lute-type string instrument. His tempo was calm and steady – audience members could see the seriousness and in depth in his face. He was later unexpectedly joined by Mejaour, who played his drum and tambourine alongside Sawalhi. The two instantly synced together and picked up the pace of their music for the audience to jam to. Communicating only by eye contact and head nods, the two effortlessly complemented and enhanced the music of the other to create a fun and entertaining atmosphere.
"Just hearing a new style of music was pretty interesting," said Suffolk University Senior finance major Patrick Hennessey.
The closing act was performed by the Astzaz Ensemble who played and sang numerous songs for the audience. The five musicians took the stage as they were joined by Mejaour and Suffolk University's senior Yazeed Abu-Ghazaleh, who majors in management with a concentration in business analysis. Audience members clapped their hands in accordance with their rhythm as the players continuously changed the pace of their music in keeping with the audience's energy.
"What I would like for Suffolk Students to know is that they can branch off on campus to go and partake in extra curricular activities," said Abu-Ghazaleh. "It's a really good opportunity to expand your knowledge and just your geographical network"
Leave a Comment
About the Contributor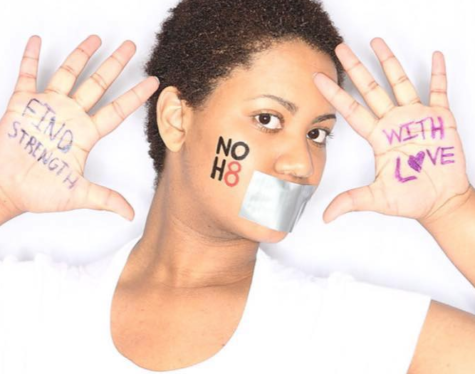 Katherine Yearwood, Staff Writer


As a senior at Suffolk University, I major in Communications with a concentration in print journalism and a minor in sociology. I have worked with The Suffolk Journal since 2015. The stories that have been the most electrifying to write are the ones where I am working with people who inspire me or the ones that allow me to call attention to social justice issues on or off of Suffolk's campus.