Young people are not the leaders of tomorrow, they are the leaders of today
The March for Our Lives protests across the world have led students to stand up for gun reform. The younger generations are speaking their minds in an attempt to enact change and not be a bystander.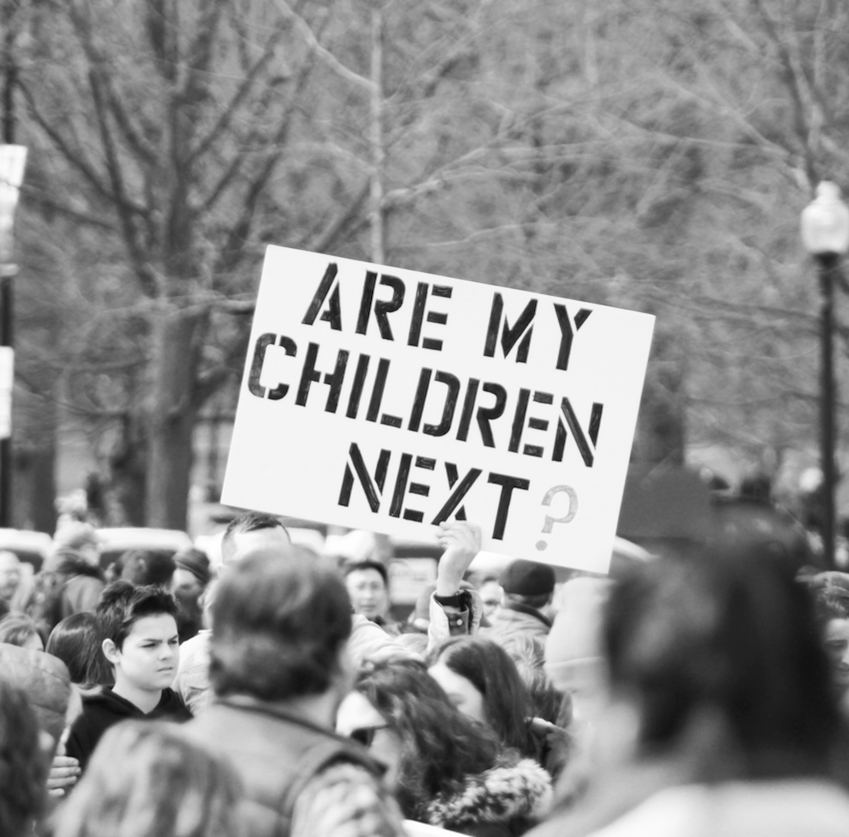 The March for Our Lives took place across the world this past weekend. Overall, more than 200,000 people gathered to protest for stricter gun control policies. Sibling marches also sprang up in areas ranging from New York City to Los Angeles. However, it was not the groundbreaking number of people in attendance, celebrity performances or heavy news coverage that made this demonstration momentous.
It was the fact that the event was organized and led by a group of teenagers.
Emma Gonzalez, David Hogg, Alex Wind, Jaclyn Cordin and Cameron Kasky did not ask to become gun control activists. But when a gunman stormed into their high school and shot 17 of their classmates and teachers dead on Valentine's Day in Parkland, they knew that it was time to take action.
Almost immediately after the Parkland, Florida mass shooting, these ordinary high school students were transformed into nationally recognized political activists. They organized a town hall meeting with CNN to question Senator Marco Rubio and National Rifle Association Spokeswoman Dana Loesch about politicians receiving donations from the NRA and their solutions on to prevent school shootings from reoccurring in the future.
They have also become incredibly active on Twitter, using their platform of thousands of followers to affirm their rigid stance on gun control reform.
They organized March For Our Lives, which encouraged numerous Americans to take action alongside them for stricter gun control in the United States.
Until recently, teenagers have had a bad reputation among older generations. Adults viewed them as little kids who were lazy, glued to their iPhone screens, and were too young to truly understand how the "real world" works. It seemed impossible that they would be able to bring about any significant legislative change.
We have underestimated these kids. They may be only 17 and 18 year olds, but they are incredibly mature and professional. Who else would have the courage to address the country in speeches that are not only well spoken, but come directly from their hearts and personal experience? They are filled with passion and determination to make policy changes that should have been made years ago.
Their inspiring stories and strong words are posing great challenges for politicians and lawmakers. They are making people think twice about an amendment that was instituted when African-Americans were still deemed as three fifths of a person.
It has been more than 200 years. Although times have changed, the laws have not caught up.
Their message of peace spreads farther than Parkland, Fla. and Washington D.C. For example, in the Boston Common, our own backyard, thousands of people gathered near the Massachusetts State House on Saturday as part of the demonstration. Local high school students delivered moving speeches on how they should be tackling their calculus exam, but instead they are stuck tackling congress, which is a much more challenging equation.
We are often told to raise and teach our children well because they will become the leaders of tomorrow.
These mass shootings have caused children to grow up quicker than expected. Their age may technically identify them as kids, but they are stepping into vigorous leadership positions and demanding political action.
They are not preparing to lead the world of tomorrow, they are already leading us today.
After all this being said, the most remarkable part about these students is that the March For Our Lives is not the end of a movement, but only the beginning.
These students will continue to fight until amendments are rewritten and schools become safe. They will fight in the names of the friends, classmates and teachers they tragically lost. They will fight until their pain becomes our pain.
And as they continue their fight, we will continue to listen and stand by their side.
About the Contributor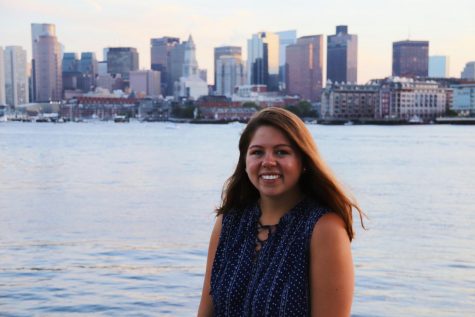 Morgan Hume, Arts Editor | she/her
Morgan is a native of Troy, New York and the Arts and Culture Editor for The Suffolk Journal. She is a rising majoring in print/web journalism and minoring in history. When she isn't scribbling into a notebook, she can be found drowning herself in cups of coffee, singing too loudly in the shower and exploring Boston, the historic city that has quickly become her home.
Follow Morgan on Twitter
@morganmhume