US launches airstrike amid political turmoil: Suffolk graduate reels from Somali terrorism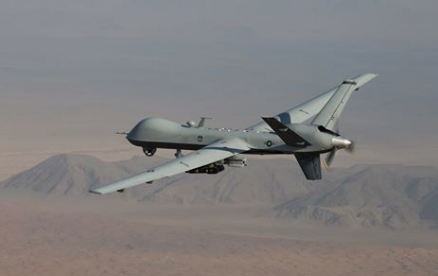 As a result of the recent truck bombings and terror-attacks, Somali people constantly live in fear for their own lives and the lives of their loved ones every day. For recent Suffolk University graduate Fartun Mohamed, who was born in Somalia and raised in the United States, the violent turmoil in Mogadishu, Somalia has turned her fears into a reality.
For Mohamed, the recent attacks in Mogadishu have left her disheartened. Since she said that both American and Somali culture are a defining aspect of who she is in a recent interview with The Suffolk Journal, she said that U.S. intervention in Somalia could help the situation.
Recently, President Donald Trump authorized the U.S. military to conduct airstrikes against the so-called Islamic State  (IS) in Somalia for the first time. IS extremists have become a growing presence in the country.
When the Somali Civil War broke out in the 1990's, rebel groups opposed to former Somali President Siad Barre's military junta provoked fighting and violence throughout the country, which ultimately led to the central government's downfall in 1992, according to multiple news sources. Ever since the civil war, the country's instability has allowed Somalia to become more and more susceptible to violence and disorder.
Since the Trump administration approved expanded efforts against the al-Shabaab, an Islamist militant group, there have been more than a dozen drone airstrikes carried out against the group this year, according to The Washington Post.
"There is an estranged relationship between U.S. and Somali government," Mohamed said. "I think that intervention would help strengthen that relationship." In regard to the recent airstrikes against IS in Somalia, Mohamed declined to comment.
The national media has displayed strong views on whether or not the U.S. should intervene. However, Mohamed said that when Americans are considering the crisis in Somalia, it is important to separate the politics from the Somali people.
While some may perceive and judge Somali culture negatively based on the violence occurring within the nation, Mohamed hopes that Americans acknowledge that the Somali people are the victims of the political crisis.
"No one agrees with what's going on there, but we don't have the power to speak up," said Mohamed. Mohamed explained that since she has strong ties to Somalia, she empathizes with the oppressed Somali people.
Additionally, Mohamed conveyed that she is extremely distressed with the political uproar within the nation. Mohamed hoped for the unrest to be resolved soon so that the Somali people can live in peace once again.
On Oct. 15, Somalia experienced its deadliest terrorist attack in decades, according to Senator Abshir Ahmed, representing the Galmudug state. A double-truck bombing in Mogadishu killed more than 270 people and left at least 300 others injured, according to The New York Times.
"The country is in turmoil," said Mohamed in an interview with The Journal. "It is a very vulnerable country because of the civil war. I know a few people that have lost their uncles, brothers and sisters." Mohamed also said that she knows of one man that lost his daughter: a girl that had just graduated to medical school in the U.S. and had gone back to visit her family.
This particular attack was so horrific that the current President  Mohamed Abdullahi Mohamed declared three days of mourning throughout the nation to acknowledge the lives of those that were lost in the bombing.
"For a country that has always been in turmoil, this has never happened before," said Mohamed in response to the president's declaration of the three days of mourning.
"[Somalia] is easy to attack because there is so much disorder," said Mohamed. She said that she feels the president is doing what he feels is best for the country. Yet, according to Somalia, there are a lot of other upper class people that want the country a certain way so they are using  their money to rebel against politics.
Mohamed explained that the majority of the violence that is happening in Somalia right now is due to a power struggle between religious groups and military factions as well as social classes.
"There are too many people with power there that are butting heads and the people are just getting caught up in it all," said Mohamed.
Just one year after she was born, Mohamed and her family left Somalia as the war progressed. Despite leaving so early in her life, Mohamed has always felt attached to the country. In addition to knowing so many people there from a young age, she said her father is best friends with the Somali president and very closely related to Somali politics.
"My parents talk about Somalia in such a nice way," said Mohamed, "They talk about how it wasn't always like this."
Mohamed's perception of Somalia is far different from her parents'. Having only known the country to be in shambles, it is difficult for her to appreciate her parents' positive perspective on the nation.
Since she was born in Somalia and raised in the U.S. Mohamed feels torn between both cultures.
"I'm reminded everyday that I don't belong here, and I don't belong there," said Mohamed. "I grew up here and I love the culture here, but I'm also too western to feel like I belong in Somalia."
Still, Mohamed has always been proud of her Somali roots.
"I am very proud to be Somali, I love the culture," said Mohamed. "It is different for me though, I only know Somalia to be violent. My parents tell me stories about how amazing it was when they were growing up, but I don't know it like that."
Despite the disorder within the country today, Mohamed indicated that she is hopeful that the country will someday be peaceful again, "I hope to back someday and experience the Somalia that my parents talk about."
About the Contributor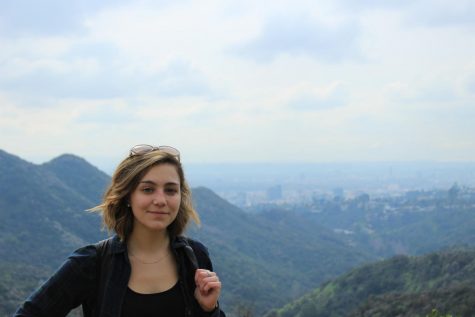 Amy Koczera, World News Editor | she/her
Amy has been writing for The Suffolk Journal since fall 2016. In addition to being the World News Editor, she is also the treasurer of the Suffolk Jazz Band, a Teaching Assistant, Resident Assistant, a member of The Journey program, and a Project Leader for the Center for Community Engagement. Amy is originally from Dartmouth, MA and studies Broadcast Journalism with a minor in Philosophy. When she's not in the Journal office, you can find her at the gym, the Esplanade or walking around campus wearing a backpack that's twice her size.
Follow Amy on Twitter
@AmyKoczera