The demise of the coal industry is inevitable
Despite Trump's efforts, jobs in coal cannot be recreated
Hang on for a minute...we're trying to find some more stories you might like.
The American coal industry was at one time considered to be the picture-perfect and most patriotic career choice available in rural communities.
This image has been challenged in the last century, as hundreds of thousands have lost their jobs in a field of work that continues to innovate and automate to a point where human labor is at an all time low.
While many directly impacted by this downward slope in employment see it as an attack on their livelihoods, a basic understanding of the history and growth of coal mining shows it is a logical step forward to reduce the number of coal miners.
Those involved in the industry seem to believe that the government, or worse that there are those actively seeking the demise of the industry and those who rely on its continued existence, has shunned work with coal.
It is true that the focus of many, both in the private sector and in the government, has shifted away from these individuals, but not as a result of malice. Instead the coal industry has suffered two powerful and fatal blows: the true health impact of a coal-fueled energy system has come to light, and the labor has become incredibly mechanized as companies seek the most efficient methods. Beyond the health concerns that influence the public view of coal-based energy, the economic incentive to step away from hand-extraction and instead pursue automated solutions has been too enticing for many companies.
Although the demand for coal has not seen an enormous decline, as the Annual Coal Report by the U.S. Energy Information Administration shows, coal miners have transformed from being nearly 800,000 strong in the 1920s, to approximately 100,000 today. The demand for jobs in the coal industry has not succeeded in competing with the demand for efficiency.
Considering that coal has continued to be more than 30 percent of the countries' source for energy, decreasing by only 10 percent in 60 years, it is hard to say that the industry is easily shaken.
President Donald Trump has taken a stance throughout his campaign and presidency against regulation on the coal industry by the Environmental Protection Agency (EPA) to boost employment for coal miners.
With cutbacks in funding, staffing and policy reach at the EPA, Trump's strategy to bring back employment in coal seems to be clear: he views modern forms of energy production as having taken something away from the coal industry, and thus he will remove regulation and incentives that have led the country away from the carbon emission heavy coal and oil-centered energy production.
The Clean Air Act of 1970 has been one of the first lines of defense against the threat of air pollution. The Clean Power Plan (CPP) was established by the EPA and the Obama Administration to work with regulation in the Clean Air Act to reduce greenhouse-gas emissions by 32 percent in just 15 years.
This month, Trump announced a repeal of the CPP as part of his executive order to "Create Energy Independence." This action is a direct continuation of his promises when campaigning to reinvigorate the coal industry, in part by relieving regulations that limit how much coal can be consumed in the country.
The only benefits that will be received as a result of this change in policy will be the continued support and votes of those rural coal workers who falsely believe the only obstacle in being employed are government regulations like this. Trump's move fails to address any of the negative health and environmental impacts of the coal industry, and will not stop the increased automation of coal extraction that has truly been taking away coal workers' jobs.
About the Writer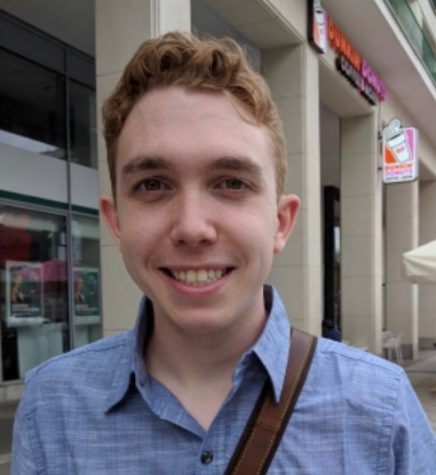 Kyle Crozier, Former News Editor
Kyle is a senior environmental studies major from Rhode Island, and has written for the Journal since 2017. When he is not covering science events in and around Boston, Kyle is working to pursue a career in urban sustainability and possibly attend Grad school. He loves animal facts, Poland, and animal facts.