Get involved at Suffolk University
The transition from being a high school senior to a college freshman is a big one, and adjusting can be difficult, but it is definitely not an impossible task to accomplish. For most of us, this is the first time that we move out from under our parents roofs, where we must make a name for ourselves all on our own. This comes naturally to some, but for others not so much. Regardless of whether you are a natural socialite or an introvert, there are countless reasons as to why the first thing you should do upon moving into college is get involved.
The first few weeks of freshman year are intimidating for almost everyone. You're surrounded by hundreds of unfamiliar faces, all while trying to adjust to living in a new space. What better way to connect with people than by getting involved in a club! Suffolk University has no shortage of them. There are dozens of clubs that span a diverse range of interests. If you're someone who is interested in greek life, Suffolk has two sororities and one fraternity.
Looking for something more political? Try out Suffolk's Model United Nations team or our Student Government Association. There are groups to accommodate people interested in the performing arts, sciences, communication, culture and if you can't find a place that fits you best then simply create your own! The Suffolk community wants to ensure that everybody has a sense of home and belonging during their four or more years here.
If you are someone who is into athletics, Suffolk has several clubs, ranging from cheerleading to lacrosse. Sports teams are a great way to get involved on campus and build relationships with other students, all while staying active.
For those who might have a more competitive edge to them, Suffolk also offers a variety of Division III men and women's varsity sports. The varsity teams hold countless championship titles, as well as new varsity programs. The newest additions to the Athletics Department are the women's golf team and the track and field team.
Getting involved in clubs like these was the best decision I made my freshman year. By putting myself out there I was able to connect with all sorts of different people, aside from just the individuals in my freshman class. Creating bonds with the people I will walk across the graduation stage with is extremely important, but also building friendships with people outside of my class is a part of the true college experience. Extracurriculars exposed me to upperclassmen as well as faculty members and administrators.
The people that you build friendships with will also be who you turn to when you need help. The individuals I encountered over the course of my freshman year are the individuals that I will forever refer to as lifelong friends. Having a strong support system is extremely important when adapting to significant life changes, and what better people to surround yourself with than those who are in the same position that you are.
Leave a Comment
About the Writer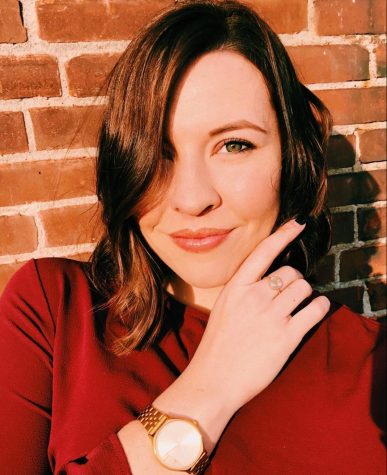 Haley Clegg, Editor-In-Chief | she/her
Haley is a senior majoring in broadcast journalism. Aside from writing, her main passions are photography and traveling. When she isn't in the Journal office, she is most likely to be found exploring Boston with her camera in one hand and a coffee in the other. After college, Haley hopes to be an investigative reporter or an international correspondent.
Follow Haley on Twitter
@HaleyClegg98