Democracy loses in Turkey
Turkish citizens voted on Sunday to change their constitution, ultimately granting President Recep Tayyip Erdoğan greater powers than he had before, according to the Washington Post. Citizens voted in favor of an 18-article constitutional reform constructed by the ruling Justice and Development Party that would reconstruct Turkey's parliamentary system into a powerful executive presidency, according to The Post.
However, opposing parties called for the vote to be annulled because of a series of proposed irregularities. In particular, the electoral board's decision to accept ballots that didn't bear official stamps, as required by Turkish law, raised questions. In response, Turkey's prime minister, Binali Yildirim, has called on the opposition to respect the results of the vote.
The European Union has persistently asked Turkish authorities to launch "transparent investigations" into such "alleged irregularities" to allow for further clarification. As The Post stated, EU Commission spokesman Margaritis Schinas said the EU was encouraging "Turkey to move closer to the European Union again, and not to move even further and faster away from us."
Turkey's main opposition party has filed a formal request seeking the referendum to be annulled because of the voting irregularities. Specifically, Bulent Tezcan, deputy chairman of the opposing Republican People's Party, announced the move at the Ankara offices of the electoral board. He declared the referendum results on constitutional changes "illegitimate" and stated that the party would use all legal paths to challenge it, according to the Post.
About the Writer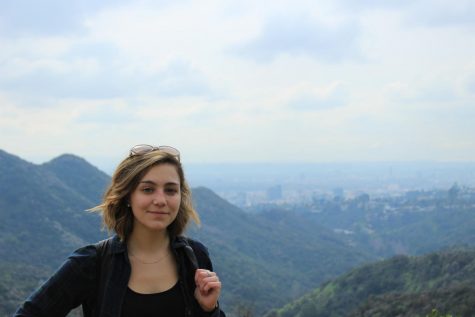 Amy Koczera, World News Editor | she/her
Amy has been writing for The Suffolk Journal since fall 2016. In addition to being the World News Editor, she is also the treasurer of the Suffolk Jazz Band, a Teaching Assistant, Resident Assistant, a member of The Journey program, and a Project Leader for the Center for Community Engagement. Amy is originally from Dartmouth, MA and studies Broadcast Journalism with a minor in Philosophy. When she's not in the Journal office, you can find her at the gym, the Esplanade or walking around campus wearing a backpack that's twice her size.
Follow Amy on Twitter
@AmyKoczera