Suffolk Venezuelan Student Union seeks to aid troubled home country
Nearly every seat was taken in the basement classroom of the Somerset building last Thursday to hear the words spoken by current Director of the Center of International Development, Professor Ricardo Hausmann.
Giving an hour-long lecture about the current economic crisis in Venezuela, Hausmann, also a professor of the practice of economic development at Harvard University, explained in graphic detail how basic economics contributed to the country's ultimate downfall.
Organized by Suffolk University's Venezuelan Student Union (VSU), the evening was intended to educate those in attendance about the current economic situation in Venezuela.
The talk also aimed to raise awareness of the VSU's charity efforts dedicated to sending medical supplies to those  in Venezuela who cannot otherwise access them.
How the country worked itself into such a state is a long, twisted story filled with corruption and poor decision-making. Traced back to 1999 and the leadership of President Hugo Chavez, Venezuelans fell victim to the populist policies put in place during his campaign and leadership.
Chavez was able to divide the population into lower and higher-class sections fueling the hatred and animosity between the two factions.
Convinced the country's constitution was irrelevant and corrupt, Chavez dissolved the chambers of congress and created a nationalist movement that segued into the economy.
The changes effectively ruined any potential system of checks and balances and created a nationalization policy over oil and removed any foreign countries that were privy to such natural resources.
"We got loans from the Russians at undisclosed rates and undisclosed conditions with undisclosed collateral," said Hausmann. "So we have been borrowing money we don't have at rates we won't be able to pay because we haven't wanted to restructure our debt we are paying."
According to Hausmann, the ideal solution for the Venezuelan economy is to not go back to the market and that the country should instead try to find funding within the international community. He said it may take three or four years to stabilize the economy, and then Venezuela can look to borrow money to pay off loans from the International Monetary Fund (IMF).
Hausmann doesn't see Venezuela emerging from its current economic hole without restructuring its debt, and said he believes the loan markets have no faith in current Venezuelan President Nicolás Maduro to solve the problem.
Due to Chavez's aggressive nationalist tactics, capable professionals within the oil industry had been ousted or left voluntarily to ensure their families' safety.
This resulted in an almost immediate economic collapse, which plunged some Venezuelans into poverty. "I would say my family is among the privileged group of people that can still afford to buy food. But of course it has affected me, it has affected every everyone that lives down there," said Student Government Association President-Elect and current Vice President Daniel Gazzani in a recent interview with The Suffolk Journal.
He explained how it has affected parts of life that are often taken for granted.
"You know, before you had the option if you wanted to buy wheat bread or white bread. But not anymore, you settle for what you can find, not what you want," said Gazzani.
According to Hausmann, people are wasting their time lining up to buy goods as opposed to working to manufacture those goods as a result of the tumultuous economy that has left many Venezuelan's struggling to survive on a day-to-day basis.
"We have to stop wasting people's time and put their time [toward making] things. There's no way of recovering people's livelihoods unless we put the economy back to work, production back up, employment back up."
As part of the relief effort, Suffolk's Venezuelan Student Union has been collecting medical supplies around campus to contribute to the 180 tons of medical and food supplies from 85 other institutions that have already been collected.
Pasquale Palmisano, a junior at Suffolk and President of the Venezuelan Student Union, said in a recent interview with The Journal that part of the problem stemmed from people's lack of awareness about the turmoil in Venezuela.
The supplies collected at Suffolk will be shipped to Miami on May 15 through Red Cross, and subsequently to Venezuela, which Palimisano said he expects to take about a week.
Leave a Comment
About the Writers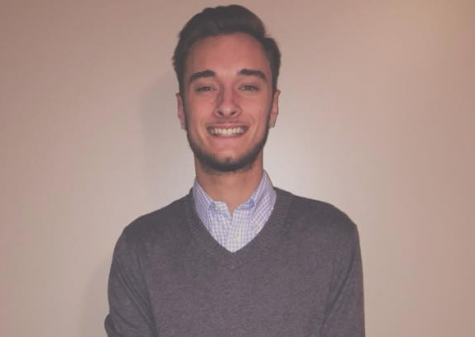 Chris DeGusto, Past News Editor
As someone who truly has no idea exactly what he wants to do in life, Chris' desire is to help those he cares about achieve their dreams. Chris welcomed a role that he never envisioned himself in; one that drives him insane.
Chris loves to tell stories, hence his passion: writing. If he's not in The Journal's office, you can find him catching up on the Sox or Celtics, studying the stock market or (unfortunately) riding the T to his favorite place in the world, Boston.
One day Chris hopes to write a book, well, actually finish a book he has already started. With a plan to travel the world and provide insight about his life experiences through his writing, Chris will always be attached to the city he calls home. And while he loves Boston more than anything, one reason why his book is not finished is because it doesn't have a suitable ending; he has a hunch that one day life will lead him to the west coast, to write him a new story.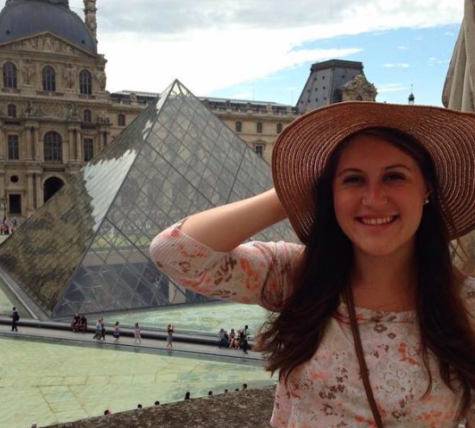 Felicity Otterbein, Past Arts Editor
As a member of the Best Friends of Friendly's Ice Cream Club, Felicity enjoys not taking life too seriously. She appreciates all walks of life and accepts all those who are willing to share a smile. 
As the Arts Editor, she enjoys uncovering new music and discovering the hidden gems of the Boston and Suffolk arts communities.  She enjoys supporting both her friends and university by attending and reviewing Suffolk-based art by featuring the array of talent that can be found on campus.
She prides herself on her uncanny ability to document every waking moment of her dog, Shadow, and can most always be found with an iced coffee in her hand. If you're looking for her, she's usually at her desk inside of The Journal office watching SNL reruns or galavanting through the Isabella Stewart Gardner Museum.