Sea of dormitory flooding finally been parted
With repairs finally completed, all Suffolk University students that were affected by dormitory floodings last month have been cleared to return to their rooms according to University Spokesperson Greg Gatlin on Tuesday.
Suffolk University Assistant Vice President of Campus Services Jim Wallace has not returned communications from Suffolk Journal reporters in regards to the residence hall floodings.
While students have returned, Boston Common Coffee Company, located just below the residence halls, is still suffering from the flood.
A sign in the window of Boston Common Coffee on March 23 said the coffee shop would be closed "today and maybe tomorrow." In an interview on March 28 with The Journal, Tony Massari, Co-owner of Boston Common Coffee said business would be returning within a "week or two." Now, over three weeks later, a new sign posted in the window of the coffee shop explains that they will be out of business for an additional amount of time.
"After a few weeks of demo, drying and working with our insurance co. we are FINALLY ready to put the cafe back together again," the sign said. "We are estimating a couple of weeks to patch all the walls, paint and replace some damaged fixtures."
Calling this a "tough time," Boston Common Coffee also commented in their most recent sign on the frustrations they had with the vandalization of post-it notes left on their front door by fans of the shop. The notes had been encouraging in nature, but those that had been vandalized had to be removed.
During this period of disaster for a local business still feeling the effects of water damage, once displaced students are more than excited to be back in their own rooms again.
"I am so happy to be back with my roommates again, [and] everything is back to the way it was," said 10 West resident Jillian Hanson.
A point of contact for concerned residents, Assistant Dean of Students Elizabeth Ching-Bush has not responded over the last few weeks to queries from The Journal.
Following a roughly three-week period of detachment, all four of the residents of room 313 have returned to their rooms. Now all of the 46 students that had been divorced from their rooms will be able to complete the remainder of the semester, with the added comfort of their own beds.
As relieved students return to a familiar atmosphere, in the interim of construction, anxious fans of Boston Common Coffee will have to visit one of their other two locations in an attempt to return to a sense of normalcy.
Leave a Comment
About the Writers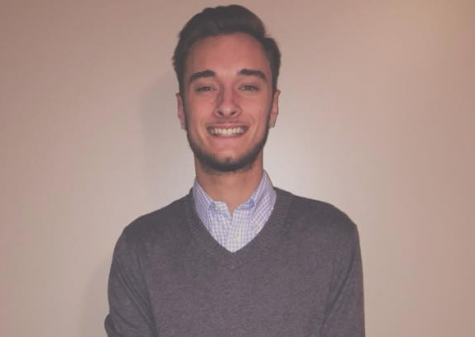 Chris DeGusto, Past News Editor
As someone who truly has no idea exactly what he wants to do in life, Chris' desire is to help those he cares about achieve their dreams. Chris welcomed a role that he never envisioned himself in; one that drives him insane.
Chris loves to tell stories, hence his passion: writing. If he's not in The Journal's office, you can find him catching up on the Sox or Celtics, studying the stock market or (unfortunately) riding the T to his favorite place in the world, Boston.
One day Chris hopes to write a book, well, actually finish a book he has already started. With a plan to travel the world and provide insight about his life experiences through his writing, Chris will always be attached to the city he calls home. And while he loves Boston more than anything, one reason why his book is not finished is because it doesn't have a suitable ending; he has a hunch that one day life will lead him to the west coast, to write him a new story.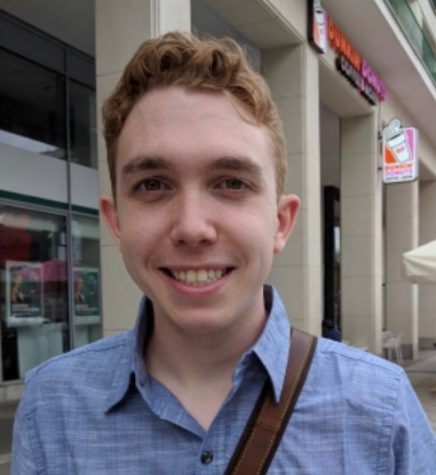 Kyle Crozier, Former News Editor
Kyle is a senior environmental studies major from Rhode Island, and has written for the Journal since 2017. When he is not covering science events in and around Boston, Kyle is working to pursue a career in urban sustainability and possibly attend Grad school. He loves animal facts, Poland, and animal facts.