Finished wicked strong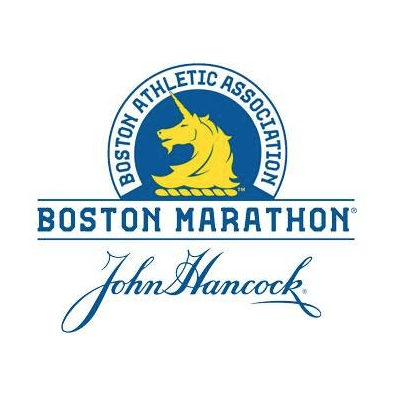 Crossing the finish line at the 121st annual Boston Marathon was like no other feeling for Amanda McGrath– it was emotional.
McGrath, an Assistant to the Dean of Students in the Office of Student Affairs at Suffolk University, had just completed her first marathon on Monday and said it was the "best feeling in the world."
"Marathon Monday has always been one of my favorite days of the year," said McGrath in an interview with The Suffolk Journal on Tuesday afternoon.
McGrath began the race at her alma mater, Lasell College in Newton, Mass., at mile marker 17 and ran toward the finish line at Copley Square in Boston at 26.2 miles. She was granted a bib by John Hancock to help raise money for the Lasell College Scholarship Fund and in Memory of her fellow alumnus, Dennis "DJ" Simmonds, making her number 30,364– an honorary runner to the 30,074, who officially participated.
"My experience was amazing," said McGrath. "I didn't finish as fast as I wanted, but I finished, and that was the best part. I was able to cross the finish line with my best friend and husband."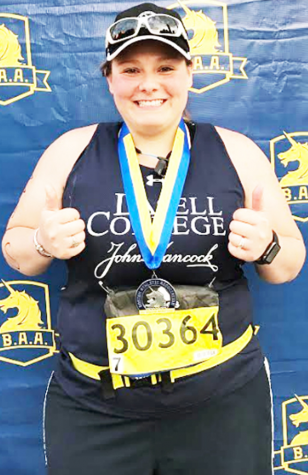 Simmonds graduated in 2008 at Lasell, and lost his life in April 2014 due to the injuries he sustained in the April 2013 Watertown shooting with the two marathon bombers. The shooting happened just four days after the two bombing attacks occurred at the 2013 117th Boston Marathon. The marathon bombers placed two handmade bombs near the finish line that killed three people and injured several hundreds of others. He was the Boston bombing's fifth victim.  Simmonds was only 28-years-old and had worked for the Boston Police Department for six years.
Besides long runs and various shorter jaunts throughout the weeks during the year, McGrath said that she practiced running the route in her head and read "everything" she could to prepare for her first marathon.
For first-time runners looking to participate in their first marathon, McGrath recommends to runners to try to relax the morning of the race.
"There's a lot of emotion, but just let it happen," said McGrath. "Mentally prepare – this is the hardest part. Do these things, and you'll be successful."
Not only was this year's race a memorable feat for McGrath, but was a historic milestone for one of the Marathon's most notable figure, Kathrine Switzer.
Switzer was the first female to enter and complete the Boston Marathon in 1967, before women could officially enter in 1972, who had entered the race under the name "K.V. Switzer." Switzer ran it again this year, marking a 50-year anniversary of her heralded accomplishment, having ran the marathon at 70-years of age.
Switzer completed the 2017 marathon at a time of 4:44:31, her first Boston race since 1976, just over twenty minutes slower than her original time.
"In 1967, few would have believed that marathon running would someday attract millions of women, become a glamour event in the Olympics and on the streets of major cities, help transform views of women's physical ability and help redefine their economic roles in traditional cultures," Switzer wrote according to The New York Times.
This year, McGrath was one of the many women to run the marathon, as 13,698 females officially entered according to the official website of the Boston Athletic Association. From 1972 to current day, Switzer's perseverance helped to provide all women an equal opportunity to participate in marathons.
Leave a Comment
About the Contributors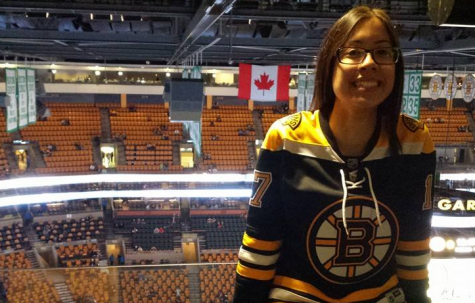 Skylar To, Sports Editor
Skylar To is a  Vietnamese-American college graduate with a BSJ in Print Journalism from Suffolk University. Aside from print journalism, she also enjoys studying public relations as well.

In her one year with The Suffolk Journal, To has expanded her beat of covering just Boston Bruins Hockey to sports journalism, and occasionally some news stories, too. She loves meeting new people, and helping to write and share their stories with others through The Journal. She also loves carbs, sweets, shoes and women's fashion.

You can find her either catching a Bruins game "high above the ice" at The Garden, at the school library, or in The Journal office.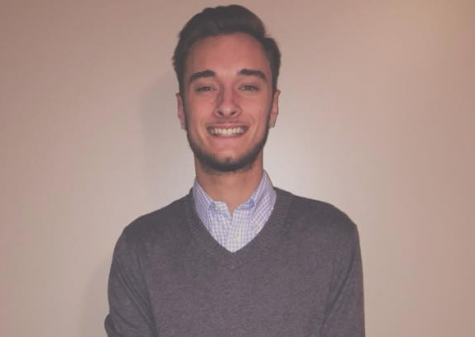 Chris DeGusto, Past News Editor
As someone who truly has no idea exactly what he wants to do in life, Chris' desire is to help those he cares about achieve their dreams. Chris welcomed a role that he never envisioned himself in; one that drives him insane.
Chris loves to tell stories, hence his passion: writing. If he's not in The Journal's office, you can find him catching up on the Sox or Celtics, studying the stock market or (unfortunately) riding the T to his favorite place in the world, Boston.
One day Chris hopes to write a book, well, actually finish a book he has already started. With a plan to travel the world and provide insight about his life experiences through his writing, Chris will always be attached to the city he calls home. And while he loves Boston more than anything, one reason why his book is not finished is because it doesn't have a suitable ending; he has a hunch that one day life will lead him to the west coast, to write him a new story.