Students send aid home to Venezuela
Hard-working Suffolk students are known for their strong will and determination to provide service to those in need whenever injustice occurs. Since December 2016, the Venezuelan Student Union (VSU) has been working to provide humanitarian aid to Venezuela — a country experiencing serious crisis — through collecting medical supplies to ship to Venezuela from now until May 15.
Venezuela's Authoritarian President Nicolás Maduro declared a military dictatorship in October 2016.
Currently, innocent Venezuelan citizens face aggressive police brutality everyday. There are regular protests in the country that are often violently shut down by the military.
As this oppression worsens, more and more civilians endure abuse, fatal illness, and homelessness. The people of Venezuela have little money and limited food. Overall, the country is currently in a dark and hostile place.
VSU President Pasquale Palmisano, an international student from Venezuela, has attended Suffolk since Spring 2015. As a citizen of Venezuela, Palmisano expressed how catastrophic and unfortunate the situation is.
"Venezuela is one of the largest oil resources in the world," he said. Seeing as the country is now in such a disastrous state, that resource is essentially useless.
"We have the ability to help Venezuela," said Palmisano. "The purpose of doing this is to implement a system where we can help Venezuela from abroad."
VSU is determined to provide aid to those that are helpless and suffering. They are asking people to donate basic medical supplies without prescriptions.
"We started this campaign to have medical supplies sent to Venezuela," said Palmisano. Supplies that can be donated include Tylenol, Ibuprofen, Aspirin, Multivitamins and Omega supplements along with other non-prescription medicinal supplies.
On May 15, all supplies will be sent to the Ayuda Humanitaria para Venezuela to be distributed to more than 85 locations seeking refuge in Venezuela.
Since VSU is still a relatively new group here at Suffolk, their primary goal for this year is to provide aid for Venezuela. In years to come, the club hopes to enhance the work they do now by holding more events, collaborating with other groups, and increasing the size of their club.
"I think what the VSU is doing is a commendable effort," said SGA President-Elect Daniel Gazzani. As a native Venezuelan citizen, Gazzani feels a deep connection to Venezuela.
"My entire family still lives there," said Gazzani. "Having my family there is something that is concerning, I check in with them everyday."
People in Venezuela struggle everyday. "Knowing that VSU is doing their best to help those struggling is amazing," said Gazzani. "I applaud them for their efforts."
Besides sending aid to those suffering in Venezuela, VSU discusses and promotes Venezuelan culture through holding cultural events.
"We want people to enjoy, learn, and be aware of what's going on in Venezuela," said Palmisano.
VSU is holding an event this Thursday, April 13 in Somerset B18 from 6:00 to 8:00 p.m., where Harvard professor Ricardo Hausmann will be giving a talk on Venezuelan Economics.
The club started with about 35 members this year but hope to increase the size of their group dramatically within the next year.
"We'd like to have as many members as possible so that we can help Venezuela as much as possible," said Palmisano.
Not only does VSU wish to help those suffering in Venezuela, but they also want to make their club a place where they can explain all aspects of Venezuelan culture. VSU members embrace the beauty of the country's culture while analyzing the politics and government structure in Venezuela.
Donation boxes are located on the ninth floor of 73 Tremont in the International Student Services Office and on the third floor of Sawyer in the Student Leadership and Involvement Office.
To see more examples of what can and cannot be donated, contact them through Facebook at Suffolk Venezuelan Student Union or email them at [email protected]
About the Contributor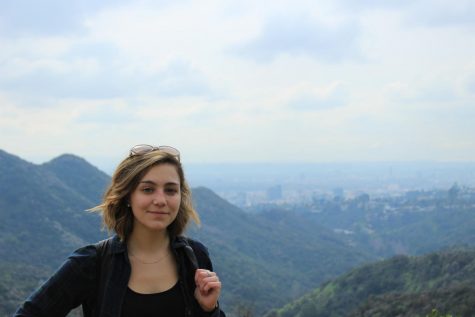 Amy Koczera, World News Editor | she/her
Amy has been writing for The Suffolk Journal since fall 2016. In addition to being the World News Editor, she is also the treasurer of the Suffolk Jazz Band, a Teaching Assistant, Resident Assistant, a member of The Journey program, and a Project Leader for the Center for Community Engagement. Amy is originally from Dartmouth, MA and studies Broadcast Journalism with a minor in Philosophy. When she's not in the Journal office, you can find her at the gym, the Esplanade or walking around campus wearing a backpack that's twice her size.
Follow Amy on Twitter
@AmyKoczera