Allston-based Vundabar set to perform at Boston Calling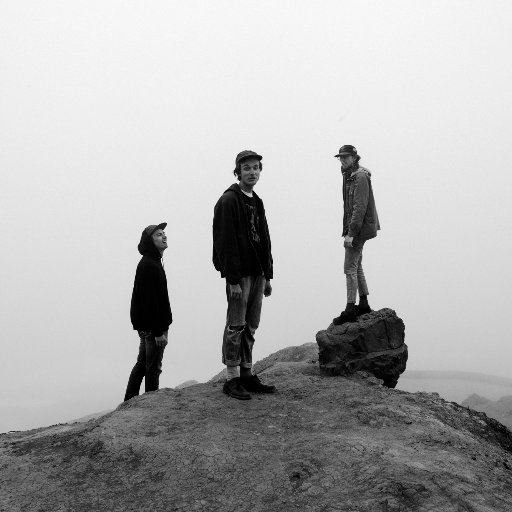 Hang on for a minute...we're trying to find some more stories you might like.
Vundabar, a local indie-rock band, started out with the intention of playing their music for themselves, simply because they loved it. Five years later, however, they are playing shows where their audiences can love their music as much as they do.
The band started out in high school, as Brandon Hagen, lead guitarist and singer, describes in a recent phone interview with The Suffolk Journal.             "Drew [McDonald] and I were neighbors at the time, and it was just one of those goofy bands you make in high school," he said.
Soon after Zachary Abramo joined as their bassist, the band became more serious. They recorded their debut album "Antics" in 2013, and began performing at house and college shows around Boston.
Vundabar started touring almost right off the bat. "We just felt that it would be a good idea for us to expand beyond Boston," said Hagen. "Our ambition, however, has always been pretty simple and small scale, in order to be able to keep ourselves immersed in the projects that we are working on."
In German, 'Vundabar' translates to 'wonderful.' This Spring, they will be brought to the spotlight at the Boston Calling, an electrifying three-day music festival that occurs twice every year, since 2013. In the past, hits like Kendrick Lamar, Jack Johnson, Childish Gambino and The Shins have performed. Vundabar hits the stage on Friday, May 26, along with Bon Iver, Sylvan Esso and 2017 Grammy Best New Artist, Chance the Rapper.
Indie-rock is still considered a new and upcoming genre of Alternative Rock that is becoming very popular among independent record labels. As Vundabar demonstrates through their music, it is a form of sound that reconstructs emotions with a pulsating beat and passionate lyrics.
Yet, their voice goes beyond just inspiring their audiences, they also enact a high level of pure and raw fun. This may come from their sound, or even their rich sense of humor. Just from watching their live performances, their energy can be felt vibrating through their words and instruments. In their YouTube videos, their humor and rambunctious nature exude jubilating happiness, as they are filled with pranks with friends, and a good, classic sound. Watching them you cannot help but have a good time, which is something to look forward to at their live show at the Boston Calling next month.
Their thrilling and vivacious sound is the archetype for musical youth, as they work toward their overall goal: "Do the good gig." They are currently working on two albums, which they hope to release this coming fall, after their Summer 2017 tour around Europe and a few places in the States.
To find out more about Boston Calling at http://www.bostoncalling.com Follow Vundabar on Facebook or Twitter, or go to their website, https://vundabar.bandcamp.com, to find upcoming tour dates and venues.