Suffolk's flood gates opened; case not closed
After nearly two weeks, students are still waiting for news that they will be able to return to their rooms in the 10 West dormitories after water flooded into apartments and living spaces. Unsure of the state of their rooms, many affected students have had to make trips back to retrieve belongings and assess damages on their own.
All 150 Tremont residents who have also been affected by water damage have returned to their rooms but the repairs are ongoing at 10 West with a completion date set for next week.
An explanation for the pipes having burst is still under investigation by insurance adjusters and engineering staff, according to a university spokesperson late Tuesday night, but students are still troubled at the length of time they have already been displaced.
"The time in which repairs would be finished was not specified," said sophomore finance major Michal Kanra in an interview with The Suffolk Journal Tuesday. "In fact, I asked the Residence Director if we would be moving in before the semester ends and I did not get a definitive answer."
In the interim, students have been provided with alternative housing– vacant dormitory beds and hotel rooms. Those placed in a hotel have been compensated for food and necessary linens, according to a university spokesperson.
"They're making progress fixing it, but it doesn't seem like a priority for Suffolk to do it as quickly as possible," said Kanra who is staying with his old roommate in another dorm in 10 West.
Kanra said that the carpets are dry and some of the drywall is replaced in his room, but is concerned about timeliness.
"All my faith in the administration to get us back into the room as quickly and efficiently as possible is gone," said Kanra.
The university has offered to pay for damaged textbooks, one of the common items that have been ruined for many students displaced by the flooding. In addition to this, students have been provided pre-loaded RAM Cards for use in cleaning any laundry affected by the water, another common inconvenience for those affected.  The Office of Student Affairs has also offered to assist students who have fallen behind in their classes with obtaining extensions for their assignments from their professors, as some of the affected Rams have had trouble completing their coursework after they were removed from their rooms.
"Residence Life staff also met with every student affected to ask them about their needs," said a university spokesperson. "We provided counseling services as needed."
However, not all students said they received this treatment.
"The administration only contacted us through email since the event," said sophomore print journalism major Jillian Hanson in an interview Tuesday night with The Journal.
Hanson said that a staff member from Residence Life told her that students would not be compensated for damages because the office offered her roommates a place to stay.
"[I] was forced into a triple with strangers on the fifth floor," said Hanson.
She told a Journal reporter that the students that were staying in the room she was given the keys to were suppose to be aware that she would also be temporarily staying there, but when she opened the door, the girls "had no idea that we were coming." Hanson said that she will not be living on-campus next year because of how Residence Life handled this situation.
According to a university spokesperson, this repair process has enlisted the services of three separate parties, including Suffolk's maintenance staff, a remediation company to clean the water and dry all surfaces and a construction company that is tasked with repairing the rooms.
One student, government major Sabrina Young, has questioned whether it would be beneficial to them to return to their old room.
"If it is going to take longer than two weeks it would be more inconvenient to move back to my room after moving my stuff up to the new room," said Young who is expecting to graduate at the conclusion of this semester.
Young, who has claimed to a Journal reporter to be "vocally outspoken on the failures" of the university said that the education has been "stellar, but the way they have dealt with student issues has really not lived up to my hopes."
Leave a Comment
About the Contributors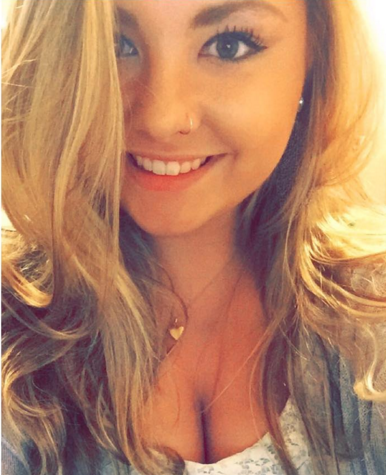 Alexa Gagosz, Previous Editor-in-Chief
Former Editor-in-Chief of The Suffolk Journal, fighter for equality and former World News Editor. Most likely found in The Journal's office, getting lost in the Massachusetts State House or frolicking around Boston Harbor. Thrives off of investigation pieces that consume her.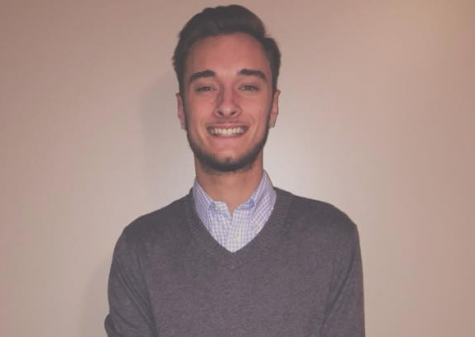 Chris DeGusto, Past News Editor
As someone who truly has no idea exactly what he wants to do in life, Chris' desire is to help those he cares about achieve their dreams. Chris welcomed a role that he never envisioned himself in; one that drives him insane.
Chris loves to tell stories, hence his passion: writing. If he's not in The Journal's office, you can find him catching up on the Sox or Celtics, studying the stock market or (unfortunately) riding the T to his favorite place in the world, Boston.
One day Chris hopes to write a book, well, actually finish a book he has already started. With a plan to travel the world and provide insight about his life experiences through his writing, Chris will always be attached to the city he calls home. And while he loves Boston more than anything, one reason why his book is not finished is because it doesn't have a suitable ending; he has a hunch that one day life will lead him to the west coast, to write him a new story.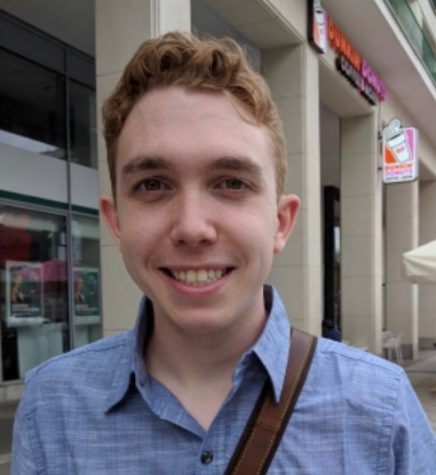 Kyle Crozier, Former News Editor
Kyle is a senior environmental studies major from Rhode Island, and has written for the Journal since 2017. When he is not covering science events in and around Boston, Kyle is working to pursue a career in urban sustainability and possibly attend Grad school. He loves animal facts, Poland, and animal facts.