Editor's Word: The Journal brings home the silver medal
The office of The Suffolk Journal has had a complete mosaic of awards our newspaper has won at conventions across the country since our founding 80 years ago. Since the 1970s, the newspaper itself hasn't won any major awards aside from our website. This past week, we finally brought one home. At the College Media Association (CMA) national convention held in New York City, The Journal placed second for "Best Newspaper" among small schools.
In an era where our very industry is questioned and the meaning of "fighting for the truth" is at stake, we are pleased to announce that our paper is still considered one of the best in the country.
After becoming Editor, I had one goal: to publish the best possible journalism that we could with a limited staff and limited resources. This citation proves that my entire editorial staff was also committed to this goal. This year, we have redesigned the paper and scraped the old website to start over, we have covered campus news while also localizing global issues and The Journal's staff has a brand that it can be proud of.
Our mosaic wall of awards, however, has had a single hole this past year where we have worked tirelessly to fill it with the recognition that we believe we deserve. This silver medal is an honor to receive from CMA and we are pleased to finally fill this hole. As I look to another year of being Editor-in-Chief, I hope to begin filling a new wall where future generations of editors will be able to continue our award-winning legacy.
Until then, we will only continue to work harder for the people of Suffolk University and the people of Boston.
Alexa Gagosz,
Editor-in-Chief
View Comments (1)
About the Contributor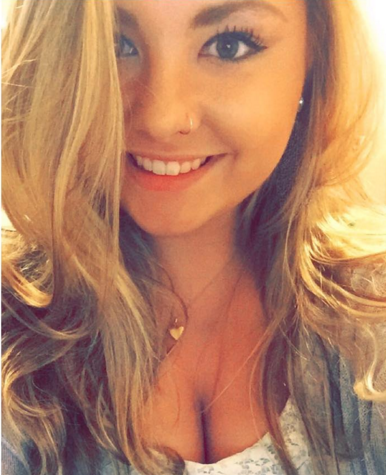 Alexa Gagosz, Previous Editor-in-Chief
Former Editor-in-Chief of The Suffolk Journal, fighter for equality and former World News Editor. Most likely found in The Journal's office, getting lost in the Massachusetts State House or frolicking around Boston Harbor. Thrives off of investigation pieces that consume her.