The year of the rooster
Members of the Suffolk Law Asian Pacific American Law Student Association gathered in the function room of Sargent Hall on Feb. 10 to ring in the Lunar New Year.
Students and their friends celebrated the occasion with food, academic speakers, a live martial arts performance and a traditional dragon dance.
Michelle Rhee, Associate General Counsel at Bank of America in Boston, spoke to those who attended the event, and Calvin Chin's Martial Arts Academy staged a traditional martial arts performance. The celebration also included many Lunar New Year traditions and dishes.
"Food brings everyone together, so that's always a big part," said APALSA chapter President Winnie Choi.
Choi, a native New Yorker who holds an undergraduate degree from the State University of New York at Binghamton, explained the specific traditions observed around the Lunar New Year across the Asian world.
"You don't sweep, don't use a knife, you don't even wash your hair" on the first day of the new year, said Choi. "The purpose of these superstitions is to make sure you don't wash away the good luck that comes with the new year."
Celebration of the Lunar New Year has long been a part of the chapter's traditions.
"[This event] probably dates back to the early 2000s, long before I was here at Suffolk Law," said Choi. "We want to bring everyone — law students, undergrads — together to talk about Asian culture and our New Year traditions."
Suffolk Law School has had a rich history of Asian-American students and alumni, beginning with alumnus Harry Hom Dow. Dow, who graduated from Suffolk Law in 1929, became the first Chinese-American to be admitted to the bar in Massachusetts.
Each fall, the chapter hosts a series of talks named for Dow are the chapter's way of honoring an important figure in legal history.
"The lectures usually focus on immigration law," Choi noted, as Dow was an immigration lawyer.
"To me, this event represents tradition and valuing Asian American culture within our society," APALSA community service chair Kwok "Paul" Tse said over the sound of breaking ice at the food table behind him. "From family to family, generation to generation, this is just one way to keep our culture alive."
According to their website, the National Asian Pacific American Law Student Association (NAPALSA) "represents the interests of Asian Pacific American law students and provides advocacy, support, and career development opportunities for its members throughout the United States."
Founded in 1981, NAPALSA was the first and, as of late, only student-led body with the purpose of "linking affiliated Asian Pacific American law student organizations and law students across the country, and promote their interests."
The organization also helped found the National Asian Pacific American Bar Association (NAPABA), an organization which acts as a support system for Asian-American members of the American Bar Association (ABA).
Leave a Comment
About the Contributor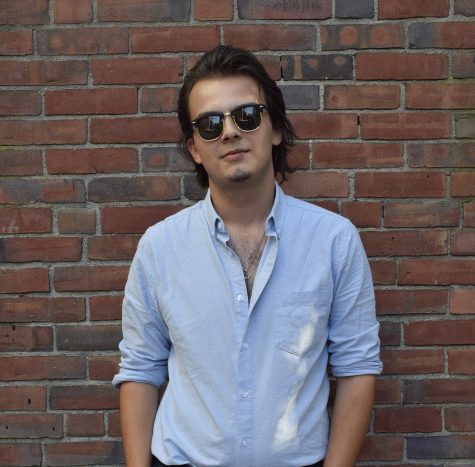 Nick Viveiros, Senior Staff Writer
Nick Viveiros is a senior majoring in Politics, Philosophy & Economics and Journalism. Born and raised in Fall River, MA, he began writing for the Journal in the fall of 2016.
Nick published his first book, the poetry collection this new world, during his first semester of college. His second book, Love Across the Zodiac, was released through his company, Quequechan Press, in mid 2019.
Follow Nick on Twitter @thenickviveiros 
or head on over to his website, nickviveiros.org