Disguising food prices with different payment systems
Upon touring Suffolk as a prospective student just last year, my tour guide briefly mentioned that Sodexo provides all food services at Suffolk. I did not have high expectations for the food once I arrived, but what shocked me was not the food itself, rather the price of the food.
Most universities require students living on-campus to have a meal plan of some sort. However, some students can opt out of having a meal plan at Suffolk if they live in the 10 West apartments. Seeing as all students have to eat, it is not necessarily Suffolk who is taking advantage of students through their meal plan system, it is practically all colleges and universities that have a set meal plan in place for students.
Suffolk automatically charges on-campus students meal plan "C"- costing $1,288 per semester. If students feel they need more money than that, they can choose meal plan "B," costing $1,445 per semester, or meal plan "A," costing $1,611  per semester.
Although $1,288 may sound like a lot of money to be spent on food in just one semester, it turns out Suffolk's meal plan is one of the cheapest compared to other schools in the Boston area, probably because Suffolk anticipates that students will run out and will have to put more money on their cards eventually.
Each meal purchased in a Suffolk dining hall or café is made up of a carbohydrate, a protein, fruits or vegetables and a drink ends up costing somewhere between $9  and $13, according to the prices listed in Miller Hall and 150 Tremont's cafes. Each semester is about three and a half to four months long, roughly 110 days.
In order to not run out of meal plan money by the end of the semester, students can spend about 12 dollars a day. Seeing as many students eat three meals per day in the cafeteria and also spend money on coffee and snacks, it is easy to see why students would quickly run out of meal plan money. Some even ran out as early as October of last year.
Students with meal plans "A" and "B" also find that they have to add money to their RAM card in order to not run out of money by the end of the semester.
According to sodexousa.com, Sodexo provides "quality of life services" to campuses, businesses, schools, energy and resource facilities, and government services across the country. At Suffolk, we know Sodexo as the primary food supplier of our dining halls and cafes.
Despite Sodexo's bubbly slogan, promising to bring "quality of life services" to Suffolk, it seems as if Sodexo is more focused on making money off of college students rather than bettering their quality of life.
It seems many other schools have similar motives. Regardless of who is doing the work to prepare and cook the food, whether it be a corporate dining company such as Sodexo or work-study students alongside experienced cooks, there seems to be more money going directly to the university than is necessary. It seems a little excessive for a single apple or orange to cost $1.09  or a small bag of candy to cost $3.99.
Many other schools, like Boston University, have plans based off of a swipe system, allowing students to swipe into their dining hall and eat whatever they choose, costing them just one swipe. Depending on the meal plan they choose, students have a limited number of swipes per day – usually two or three. In contrast, Sodexo works off of an a la carte system, charging students for each individual item they purchase.
The main difference between schools that work off of swipes and schools that work off an a la carte system is that schools that use swipes usually have a cafeteria run by students alongside experienced kitchen workers, as opposed to schools that use corporate catering companies like Sodexo.
Compared to Boston University, whose cheapest yearly meal plan is a staggering $5,060, according to the Boston University website, Suffolk appears to be significantly more affordable. But is one plan necessarily better than another?
While Suffolk's upfront meal plan cost is cheaper, Boston University, and other schools with similar meal plan systems, anticipate that students will eat as much as they possibly can at their school dining halls. Therefore, they increase the meal plan prices based on the promise they make to students that the students can have all they can eat, practically whenever they want.
Meanwhile, Suffolk students are forced to see the price of every individual meal they purchase and wind up feeling like they are spending an excessive amount on food. In actuality, the money spent on food ends up being about the same; each school just has a unique way of disguising it.
The price of having a corporate company provide dining services or work-study students provide dining services is already worked somewhere into the price of room and board on the tuition bill. Both services are required to be paid for providing a service. But to Suffolk students, having the price of everything we eat right in front of our face before we purchase the food makes our meal plan system seem just a little bit harsher.
Keeping in mind transportation costs and labor costs, it is understandable why food would be somewhat highly priced when living on a college campus. Unfortunately, the excessively priced food appears as if college campuses are capitalizing on students through their dining services. Based on the cost of individual food items and meal plan prices, universities give the impression that they are doing more than just sustaining their dining services.
Leave a Comment
About the Contributor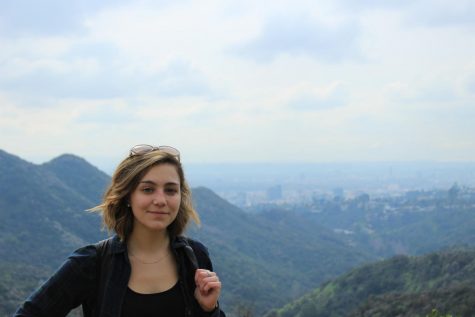 Amy Koczera, World News Editor | she/her
Amy has been writing for The Suffolk Journal since fall 2016. In addition to being the World News Editor, she is also the treasurer of the Suffolk Jazz Band, a Teaching Assistant, Resident Assistant, a member of The Journey program, and a Project Leader for the Center for Community Engagement. Amy is originally from Dartmouth, MA and studies Broadcast Journalism with a minor in Philosophy. When she's not in the Journal office, you can find her at the gym, the Esplanade or walking around campus wearing a backpack that's twice her size.
Follow Amy on Twitter
@AmyKoczera