Dan Croll leaves Boston in Sweet Disarray
Widely known for his prolific songwriting capabilities and numerous accolades in the music industry, Dan Croll made his first appearance in Boston at the Paradise Rock Club last weekend.
Croll, a 26-year-old singer-songwriter from Liverpool, England is best known for blending electronic and folk sounds together to create a new kind of sound. The british musician worked with Sir Paul McCartney when he was in college at the Liverpool Institute for Performing Arts (LIPA). This rare opportunity was granted to just eight students who were selected to have a personal session with the former Beatles band member. Since graduating from LIPA, he has been busy performing and creating his own original music, and released his first album in 2014. He is currently signed to Communion music record label.
At the Thursday night concert, the musician played a selection of songs from his debut album "Sweet Disarray."
Paradise Rock Club is a concert venue located next to Boston University known for hosting concerts for well-known local bands and alternative musicians. The club holds a capacity of 933 people, so the small stage and standing room only seating quickly creates an intimate atmosphere. Croll fits the demographic for the "typical" performer at the venue due to his indie-folk sound and up and coming status in the music industry.
Suffolk University student, freshman international economics major Jordan Albrizio, attended the concert.
"Dan Croll was absolutely fantastic. His voice was unlike most artists today. I feel like it was very pure and magical," she said in a post-show interview with The Suffolk Journal. "It was mesmerizing and I was blown away by his performance even though I'm not too familiar with him as an artist."
Albrizio thought the club was the best place for Croll's show. The small, cozy venue was perfect for his soft music and rich voice. She said that she would be interested in seeing Croll perform again if he came back to Boston on another tour and she plans on listening to more of his music in the future.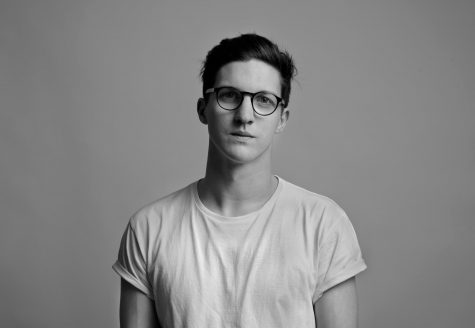 The singer also played his newest single "Swim," and his hit song "Home," which many audience members immediately recognized because it was featured in the background of a popular Home Goods TV commercial.
Before he sang the song, he paused to joke to the crowd about the advertisement.
"Sorry if you're sick of it. There are other stores available. You pick and choose, you're free to do so. Don't listen to corporate America," he said.
Croll was the opening act for Aurora, a singer-songwriter from Norway who he sees as an admirable musician. He made it a point to admire her talent during his set, commending those who had purchased tickets to her show as means of supporting her.
Aurora and Croll are in the middle of their ten-stop tour across North America. Besides Boston, they have gigs in other major cities across the country, including Washington D.C., New York City and Chicago. His next few stops will be out west in Minneapolis, Minn., and Milwaukee, Wis.
His music can be streamed on Spotify and is also available for purchase on iTunes.
About the Contributor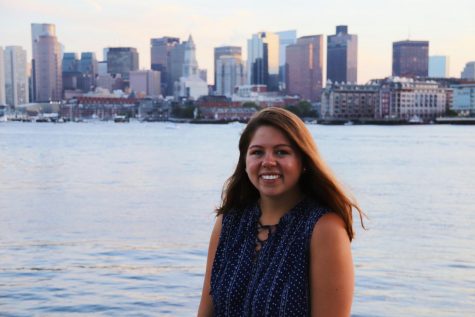 Morgan Hume, Arts Editor | she/her
Morgan is a native of Troy, New York and the Arts and Culture Editor for The Suffolk Journal. She is a rising majoring in print/web journalism and minoring in history. When she isn't scribbling into a notebook, she can be found drowning herself in cups of coffee, singing too loudly in the shower and exploring Boston, the historic city that has quickly become her home.
Follow Morgan on Twitter
@morganmhume