Celtics deliver with a win in season-opener
One hundred and eighty-one days had elapsed since the last time the Boston Celtics took to their home floor at TD Garden. The last time they played was in the first round of the playoffs against the Atlanta Hawks, in which they lost the sixth, and deciding game, 104-92.
But now, in the late days of October, the Celtics look to begin another, more successful season, which started with a 122-117 win over the Brooklyn Nets in the first game of their 2016-17 82-game season, their home season opener, on Wednesday night.
The Celtics almost lost this game however.
"Thousands of fans had already departed when the Nets began piecing together an 11-0 run that forced [Celtics Head Coach Brad] Stevens to send his starters back in to protect a 118-110 lead with 2:07 to go," according to NBA.com, "Celtics, Nets heading in different directions" from Wednesday.
With just under six minutes in regulation, Boston was up by 21 points. This lead was squandered, and was reduced to just three points with 11 seconds remaining. A narrow victory by the home team.
"It's hard to play with a team that's got nothing to lose, that's just playing at you," Stevens said in a post-game press conference to Comcast SportsNet New England reporters.
Stevens talked about how he waited to long to put the starters back onto the floor, but was happy with the outcome anyway. Going forward, he hopes the team will not be in a similar scenario.
As customary for teams, the Celtics aired a season introduction video, exhibiting the summer work and previous season's highlights to excite the crowd and invoke a reciprocation of passion.
Additionally, a blooper video in the first half was played on the jumbotron. Celtics general manager Danny Ainge was heard speaking to forward Jonas Jerebko.
"What are a freaking robot or something?" Ainge said.
Jerebko maintained a professional demeanor while reading cue cards, while other teammates were dancing around and messing up the words.
Wednesday marked the Celtics debut of some new players, most notably center Al Horford.
"Looking here and what's ahead; the vision that I see here,  I feel comfortable. I feel confident in the potential of what can be, and I'm very encouraged by the group of players that are here," he said according to NBA.com on July 8.
Over the offseason, the Celtics heavily recruited superstar forward Kevin Durant. He eventually would sign with the Golden State Warriors, but admitted that Boston's pitch which included the attendance of New England Patriots Quarterback Tom Brady, almost convinced him to sign according to CBS sports.
Boston was able to sign Horford, the former Hawk to a four-year, $113 million contract in July. His debut in green allotted Horford a stat line that included 11 points, five rebounds, and four blocks according to ESPN. Ironically, the big-man scored his first points for his new team from behind the arc in the first quarter. Horford is playing in his tenth professional year of basketball, and is surrounded by a core talent of younger players.
One reason that Horford chose Boston was in part to the fans.
"Dad, when we were playing Boston, they were down 15 points and they were cheering their team like they were winning the game. They're so into the game," Horford said to his dad Tito according to NESN.com on July 3.
Horford explained that even though the Celtics were unsure of who else the team would acquire over the course of free agency in the summer, that he was committed and hoping for the best.
Another notable acquisition for the Celtics in the offseason was rookie forward Jaylen Brown, selected with the third overall pick in the 2016 draft. Brown had nine points in his debut according to ESPN, but narrowly missed a driving dunk attempt early in the first half, resulting in foul shots.
After Brown was drafted by Boston, he had nothing but excitement for the situation he was in.
"First off, I want to say my excitement level, between 1 and 10, I'm about a 12 now," said Brown according to ESPN.com "I'm happy to be here and I'm gonna go to war for this city. I'm going to play with a lot of passion and leave it all on the floor every night."
Leave a Comment
About the Contributor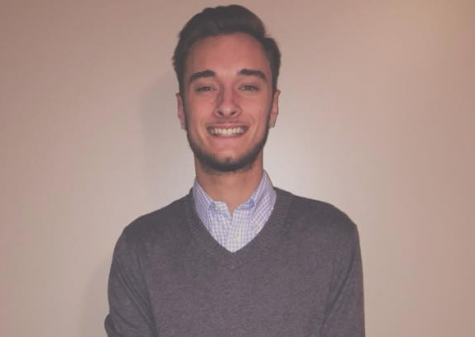 Chris DeGusto, Past News Editor
As someone who truly has no idea exactly what he wants to do in life, Chris' desire is to help those he cares about achieve their dreams. Chris welcomed a role that he never envisioned himself in; one that drives him insane.
Chris loves to tell stories, hence his passion: writing. If he's not in The Journal's office, you can find him catching up on the Sox or Celtics, studying the stock market or (unfortunately) riding the T to his favorite place in the world, Boston.
One day Chris hopes to write a book, well, actually finish a book he has already started. With a plan to travel the world and provide insight about his life experiences through his writing, Chris will always be attached to the city he calls home. And while he loves Boston more than anything, one reason why his book is not finished is because it doesn't have a suitable ending; he has a hunch that one day life will lead him to the west coast, to write him a new story.