Suffolk vs. LGBT History Month
Hang on for a minute...we're trying to find some more stories you might like.
October is LGBT History Month and is nationally recognized. Universities across the United States have held events for their students throughout the month to acknowledge that this is important.
Unfortunately, it seems that Suffolk University has been lacking in drawing attention to such a month and has put it on the back burner. The little advertisement that has been attempted highlighted four key events during the month of October: an ice cream social, a "family" dinner, an ally luncheon and Eliel Cruz as a guest speaker.
How is this acceptable for a city school that prides itself on inclusivity?
Out of the four events, none of them include the history behind LGBT rights and activism. They are more of short sessions that strive for a turnout and fall flat. Moreover, it is unacceptable for a university of this size and stature to seem to put no effort into the recognition of an important topic.
Not only has the month been sidelined by "National Hispanic Heritage Month," which is from Sept. 15 to Oct. 15, but has been shown in a better light by other universities. The University of South Florida is a leading competitor that has more than ten events this month that accurately portray the history, background and struggles of the LGBT community-an obvious winner.
Multiple universities have held many events including Ohio University, University of Iowa, Pace University and many more. These universities have put the time and effort into creating events specifically pertaining to this special month and the history behind it. The history and where we go from here is most important to LGBT lives.
This  month dedicated to so many has fallen short of effective due to lack of attention. This wouldn't be the first time.
About the Writer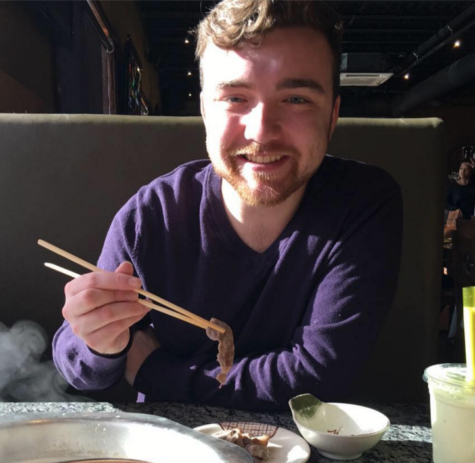 Patrick Holmes, Former Opinion Editor and Managing Editor
An advocate for human rights, Patrick Holmes aspires to help people through writing and to create that much talked about difference in the world. Through education, he sees a world that can change for the better and unite to actually be for the people. He believes every story is worth telling as long as it is the truest truth.
Holmes earned a Public Relations degree in the fall of 2018. Alongside this journey, he hopes to keep creating lasting friendships and helping people. His career path is the start to change.