Global experiences inspire future success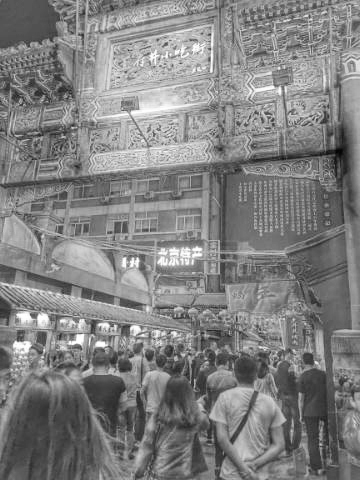 Despite Suffolk University being located in the heart of Boston and facilitating an abundance of opportunities for students to broaden their horizons and gain new perspectives, some eye-opening experiences can only be obtained by leaving the main campus. Suffolk's Study Abroad center offers students three different credited Global Travel Seminars to Israel, China, or Italy in the spring semester. These short-term programs last just over a week and are open to all majors. Students that attend are able to gain valuable knowledge in the field of business, as well as spend a week immersed in a diverse culture.
Students interested in attending these trips are potentially able to receive a scholarship to assist payment.
"We award 25 McDonnell scholarships (25 in total to grad and undergrads) and they are awarded based on need and merit," said Study Abroad and International Student Advisor Hillary Sabbagh in an interview with The Suffolk Journal on Sept. 29. "The maximum award is $1,500. Recipients must be enrolled in at least six credits and be in good academic standing.  Since demonstrated need is one of the selection criteria, you must have a complete financial aid application on file at the Financial Aid Office.  We ask for a copy of your resume and a one-page essay on why you should be selected for this travel seminar."
Lane Sutton, a sophomore majoring in Marketing, attended the China Seminar this past May. In a recent interview with The Journal, Sutton explained that his time was split between Beijing and Shanghai, where he visited companies such as GM, Lenovo, Texas Instruments, Metronic, Bow Steel Corporation and Didi. Sutton now works for Disney, dealing with communications and social media for the global talent acquisition marketing team. He commented on how for him, the business impressions he obtained in China were a great fit for his future career path.
"Seeing what business is like in China has always been a mystery to me," said Sutton, going on to discuss one particular company visitation. "Didi was the most interesting. It's like the Chinese Uber. They were actually invested in by Apple while we were over there, and have partnered with Uber recently."
He explained how the transportation company was crowded, utilizing space to fit employees in tightly. One differentiation between Didi and most businesses in America, is that employees were encouraged to take naps at their desks in order to function with a fresh mentality.
"To get this experience as a freshman was huge," Sutton said, discussing how his visitations were not only able to teach him new aspects of the Chinese culture but enhance his own business outlook.
In addition to Sutton, Patrick Lospennato, a junior double majoring in Global Business and Management, attended the Italy Seminar in March of 2016. Lospennato explained that similarly to Sutton, his time was split between the two cities of Rome and Milan. For the first three days in Rome, the group toured the city and met with different groups and companies to learn about the business culture in Italy.
"We met with international business owners in diverse industries," said Lospennato.
They said week-long trips fully immersed students in the culture of the country they visited. The group also visited a series of informative businesses including Mercedes-Benz in the automotive sector.
"On each visit I had not only the opportunity to learn more about their business but to offer my perspective to their individual situation," said Lospennato.
Lospennato also discussed the opportunities the group had during their down time.
"I was able to visit historic landmarks such as the Colosseum and enjoy the night with great classmates, many of whom have become some of my closest friends since," he said.
He also elaborated on the beauty of Italy itself.
"Taking a train from Rome to Milan, we passed through Tuscany where I saw some of the most amazing views," Lospennato said.
Sutton commented on how the Chinese people interacted with Americans.
"I was surprised. The Chinese want to take pictures with you, they see American culture as superior, they look up to us as a role model," said Sutton, "One experience was with an exchange student at Shanghai. [The student] was so open to talking and so curious of American culture."
His interaction with the Chinese culture was supplemented by the attractions that the country has to offer. One moment Sutton highlighted was depicted around one of China's best known landmarks- The Great Wall of China.
"When we got to the top I breathed; I took a huge breath, the air up there was so fresh," Sutton said, giving his initial reaction to this wonder of the world.
But while his experiences in China affected his perceptions of culture, part of this adventure uniquely stood out for Sutton. Upon the conclusion of the trip in China, Sutton waited at the airport alone for a flight not back to America, but to the countries of Bali and Indonesia, having planned to continue travelling after the Seminar. His flight was delayed six hours. During his wait, Sutton tried ordering food, but was unable to communicate with the waitress at an airport restaurant due to language barriers. A man sitting near Sutton was able to assist him, and even converse with him for over two hours, and walked him to the correct terminal.
"It was amazing and eye opening. I felt vulnerable and uneasy before," said Sutton.
Both Sutton and Lospennato experienced eye-opening opportunities that made lasting impressions on them while abroad. Lospennato also mentioned that his ancestors came from Italy and he was the first generation to go back to the home country.
"Being the first in my family to return to Italy felt like a paradigm shift of what is possible today with globalization," explained Lospennato. "With travel being more accessible than ever and the ability to call or text my family from across the world, the distance was almost nonexistent. It was a fulfilling trip personally to be able to bring home the tales of what I had seen and people I had met along the way to try to paint a picture so that everyone could see."
Lospennato appreciated the lifestyle of the Italian culture. It allowed him to reflect on his experience fondly.
"From a fast-paced America to a never rushing Italian culture, it was a bit of relief to experience a world less worried about the time of day," he said.
By having Italian roots himself, Lospennato not only remembers the trip for its significant educational lessons, but also for the cultural impact it had on him.
"It was also fascinating to see the different architecture and design used in buildings especially in a more modern city like Milan," said Lospennato.
With experience in both the foreign business world, and a different culture, Sutton explained how he was able to gain both cultural and educational insight from this Global Travel Seminar.
"I felt more prepared for more traveling, more cultured, more worldly after the China trip," Sutton said, "It was an experience, but that experience prepared me and gave me more confidence and communication ability. Those are two big skills I got."
"Before traveling I only imagined what it was like," said Lospennato. "Now having the experience, I've seen the reality and can share my stories with everyone I know who's still imagining or has their own travel stories to tell."
Those seeking the adventure and insight of another culture, as well as augmenting their business rapport, are encouraged to inquire with Sabbagh about making this trip possible.
Leave a Comment
About the Contributors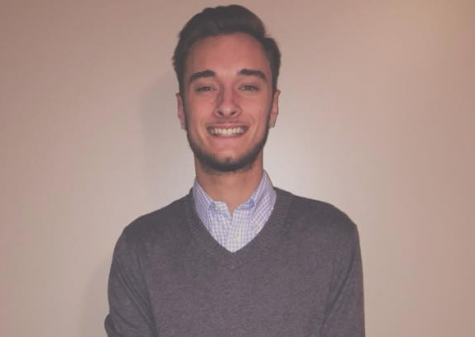 Chris DeGusto, Past News Editor
As someone who truly has no idea exactly what he wants to do in life, Chris' desire is to help those he cares about achieve their dreams. Chris welcomed a role that he never envisioned himself in; one that drives him insane.
Chris loves to tell stories, hence his passion: writing. If he's not in The Journal's office, you can find him catching up on the Sox or Celtics, studying the stock market or (unfortunately) riding the T to his favorite place in the world, Boston.
One day Chris hopes to write a book, well, actually finish a book he has already started. With a plan to travel the world and provide insight about his life experiences through his writing, Chris will always be attached to the city he calls home. And while he loves Boston more than anything, one reason why his book is not finished is because it doesn't have a suitable ending; he has a hunch that one day life will lead him to the west coast, to write him a new story.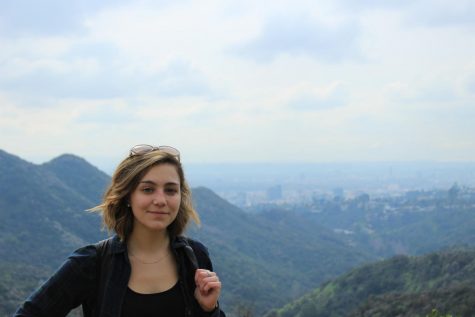 Amy Koczera, World News Editor | she/her
Amy has been writing for The Suffolk Journal since fall 2016. In addition to being the World News Editor, she is also the treasurer of the Suffolk Jazz Band, a Teaching Assistant, Resident Assistant, a member of The Journey program, and a Project Leader for the Center for Community Engagement. Amy is originally from Dartmouth, MA and studies Broadcast Journalism with a minor in Philosophy. When she's not in the Journal office, you can find her at the gym, the Esplanade or walking around campus wearing a backpack that's twice her size.
Follow Amy on Twitter
@AmyKoczera