Editor's word: Sept. 28, 2016
Similarly to the rest of the nation, Suffolk University's global community has turned their eyes onto the current campaign trails here in the United States. This election year though, is unlike any other. Concern grows as the world looks on to see who will take the position as commander-in-chief of the "free world."
With the nation in a deep divide, Suffolk's international population may not have the ability to vote, but they have voiced their reservations over the two faces that were plastered on the debate screen on Monday night.
While Donald Trump and Hillary Clinton went head to head in what is known as one of the most watched debates in U.S. election history, the world also tuned in. To The Journal's staff, it's troubling to see so many fear what lies ahead in their status as a student here at Suffolk from countries like Saudi Arabia and Mexico.
We find ourselves wondering if the next elected president will affect the number of international students that come to study abroad- a population here at Suffolk that we pride ourselves in having.
Whether your frustrations lie with distrust for a candidate and their decisions, or with the lack of inclusion of all individuals or just not knowing the facts- voice your opinions here at The Journal and let it serve as a platform for your voice to be heard (no matter if you have the ability to vote or not).
Best,
Alexa Gagosz
Editor-in-Chief
Leave a Comment
About the Writer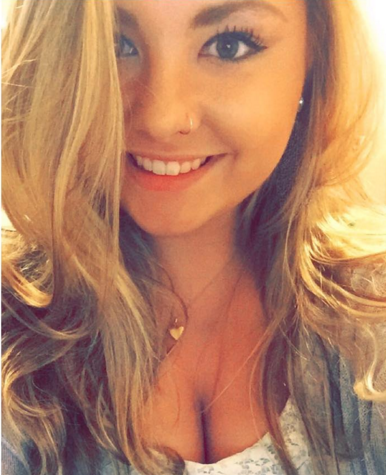 Alexa Gagosz, Previous Editor-in-Chief
Former Editor-in-Chief of The Suffolk Journal, fighter for equality and former World News Editor. Most likely found in The Journal's office, getting lost in the Massachusetts State House or frolicking around Boston Harbor. Thrives off of investigation pieces that consume her.