Major split for a major problem
Scheduling advising appointments and signing up for classes at Suffolk have always been a hassle.
The previous process that was set in place prior to the Communications and Journalism (CJN) department split was the reason for complications within my class scheduling. It was frustrating for a school that prides itself on helping its students, had not helped me in this process whatsoever.
The recent CJN split could prove to change the outdated system.
Following my spring advising appointment of my sophomore year, I left with a threat of a potentially delayed graduation date due to ill registration advice given by a previous faculty member in the fall, which was now posing a threat to my present curriculum track.
The other option given to me was to take the class over the summer, to the tune of $3,000. Not only did I not have these funds, after searching for the class it was nowhere to be found, so I was also given false information, which was incredibly disappointing.
Even more, when it came time for me to register for the fall semester of my sophomore year, I dreaded scheduling my appointment, because I knew what to expect. This was initially frustrating, because advising had been so impersonal.
In the past, the CJN department tried to streamline the process by allowing students to pick from a prescribed list of professors in the department to clear them for registering for the upcoming semester. Because of this system, professors would usually lose students in a sea of blurred faces that kept filing in and out of their offices for a full week. More often than not, there were no personal connections made between student and professor.
Although, the messy process got to the point where the two different advisors that I sought out for my fall and spring semesters of my sophomore year failed in guiding me in the right direction with regard to the curriculum-specific class registration that I needed to further my progress in school. I think this was in part due to the fact that since I had not seen the same faculty member routinely, there was no way of either of these faculty knowing what the other had said to me regarding my class schedule.
This was unfair. Having already spent a year dedicated to the university, getting involved in extracurriculars and doing well in school, it was upsetting that they were telling me that I was being punished for not knowing the updates of the curriculum and for following the advice of a supposedly "seasoned" faculty member.
So, rather than spending a lot of money on one course, I instead waited patiently all summer for a class that would never be announced and I would never sign up for. Then, the news hit that the CJN was being split into two different departments, and upon a follow-up email with the same department head asking about the additional class that was supposed to be added, only to realize that due to the split, no such class would be added.
The recent CJN split has the potential to fix this problem. After a particularly terrible advising experience, I'm hoping that new students are able to create these kinds of relationships that I came to believe didn't exist and that any and all information about curriculum changes is made public and is distributed as soon as it goes into effect.
Leave a Comment
About the Writer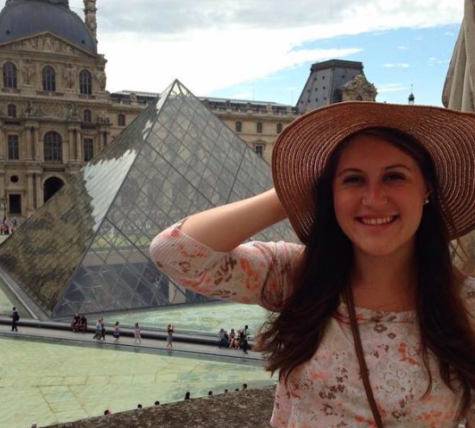 Felicity Otterbein, Past Arts Editor
As a member of the Best Friends of Friendly's Ice Cream Club, Felicity enjoys not taking life too seriously. She appreciates all walks of life and accepts all those who are willing to share a smile. 
As the Arts Editor, she enjoys uncovering new music and discovering the hidden gems of the Boston and Suffolk arts communities.  She enjoys supporting both her friends and university by attending and reviewing Suffolk-based art by featuring the array of talent that can be found on campus.
She prides herself on her uncanny ability to document every waking moment of her dog, Shadow, and can most always be found with an iced coffee in her hand. If you're looking for her, she's usually at her desk inside of The Journal office watching SNL reruns or galavanting through the Isabella Stewart Gardner Museum.