Re-Model United Nations
SUMUN expands after unveiling new brand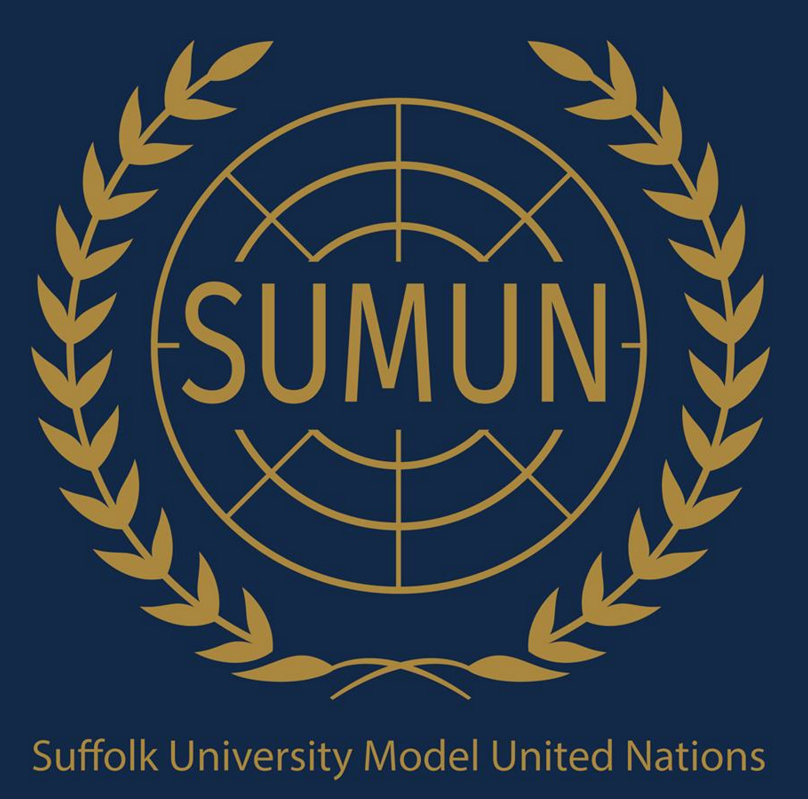 The United Nations plays a dominant role in the functioning of the modern world. The college students of today will be the world leaders of tomorrow. It is essential that our generation has the knowledge and experience necessary to take on such powerful positions.
Through SUMUN, students have found a place to exercise and improve upon the necessary skills it takes to fill such big shoes.
SUMUN President and Suffolk senior Management major Omar Hernandez has observed student's increased interest in the club from the first meeting.
"With the changes we've made, we've noticed a huge spike in the people we're attracting," said Hernandez. "The club went from having 15 members last year to 45 people attending the club's first meeting this year. All the changes we are making are creating a better reputation for our club."
The club has always participated in the Model U.N. activities, however, instead of SUMUN, it was previously called the Suffolk International Affairs Association (SUIAA).
"I had a lot of ideas based on the great potential our club had," said Hernandez. "Since we were most active in the Model U.N., we decided to change the name."
Once president, Hernandez created new positions to make SUMUN more organized and professional once he was elected president, including the public affairs position and elected a chairman to coordinate the assemblies and practice conferences the club attends.
"Students were interested in joining the Model U.N., but they had a difficult time finding the club," said Hernandez. To prevent this from happening, he decided to rebrand the club when he was elected president this year.
Yazeed Abu-Ghazaleh, SUMUN Public Affairs Officer and junior management major, has been tasked with taking care of the marketing and communications aspects of the club. This includes the creation of the club's new logo and advertisements. Abu-Ghazaleh remains optimistic that this rebranding will result in substantial growth for the club
"It is only a matter of time before we are the largest club on campus," said Abu-Ghazaleh. "We are developing incredible training workshops and processes to sustain our operation. Each individual team member can expect to see their knowledge and confidence grow tremendously."
In addition to attending general Model U.N. assemblies and activities throughout the year, SUMUN looks forward to the annual National Model U.N. Conference that is held in New York City and hosted by the U.N. This is the most important of all Model U.N. conferences for SUMUN. It lasts five days where groups work every day trying to figure out how to solve issues for their assigned country.
At the last NMUN conference, the Suffolk club was given honorary mention for their efforts, but Omar Hernandez would like to improve on that in the upcoming conference.
"Our goal for this year is to move up and get the next highest award," said Hernandez.
At a typical National Model United Nations conference, each school gets assigned to a different country. They are then divided into different committees that represent their assigned country's different departments. The committees can range from a variety of topics including environmental, economics based and political. Also, students must follow current geopolitical guidelines. If a group is assigned the United States, they cannot make decisions that contradict contemporary policy, such as aligning with North Korea. At the end of every conference, a winner is selected. Other groups that perform well will receive honorable mentions.
"SUMUN models what the U.N. does," said Hernandez. As a member since 2014, he has learned a lot since he first joined the club.
"You learn to develop quick thinking, negotiating and public speaking skills," said Hernandez. "By being surrounded by such smart people, it rubs off on you."
By working and collaborating together, SUMUN learns to work as a team and highlight each member's skills in the most effective way possible.
"It's extremely exhausting, but it's always rewarding," said Hernandez. The conference also hosts workshops with corporations, such as NBC, and some students even find internship opportunities, according to Hernandez.
As a club, SUMUN meets once a week on Tuesdays from 12:15 to 1:30 p.m. to discuss political issues and prepare for their upcoming conferences.
"I think SUMUN has quite an interesting future ahead," said Abu-Ghazaleh. "I have been in many clubs on campus, but I have yet to find one that is better equipped with talent than this one. Just in the short time that I have been a member of this team, I have witnessed major improvement in every aspect of SUMUN."
About the Contributor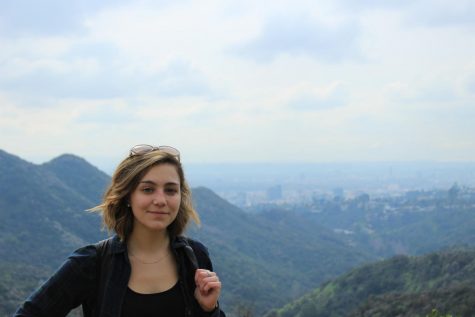 Amy Koczera, World News Editor | she/her
Amy has been writing for The Suffolk Journal since fall 2016. In addition to being the World News Editor, she is also the treasurer of the Suffolk Jazz Band, a Teaching Assistant, Resident Assistant, a member of The Journey program, and a Project Leader for the Center for Community Engagement. Amy is originally from Dartmouth, MA and studies Broadcast Journalism with a minor in Philosophy. When she's not in the Journal office, you can find her at the gym, the Esplanade or walking around campus wearing a backpack that's twice her size.
Follow Amy on Twitter
@AmyKoczera