CJN splits, centralizing majors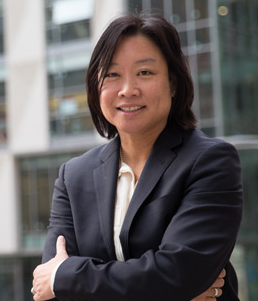 At one point during Robert "Dr. Bob" Rosenthal's 22 years as chairman of Suffolk University's Communication and Journalism (CJN) department in the College of Arts and Sciences (CAS), the department had 95 students.
The number of CJN majors grew to be one of the largest programs of CAS with more than 800 students at one point, and still remains one of CAS's largest programs in terms of the number of majors and number of full-time faculty teaching their respective courses, even with the department split to the creation of Advertising, Public Relations and Digital Media (ADPR) chaired by Rosenthal, and the new CJN chaired by Associate Professor Monika Raesch.
"Those of us in CJN took great pride of it, and I was particularly proud of our accomplishments in journalism and media production while there," said Rosenthal in an interview with The Suffolk Journal on Thursday. "We really built journalism into I think one of the top journalism programs certainly in this area of the country. It's just a really fine program. And of course, we built advertising and public relations while we were there also."
CAS and Professor of Government Dean Maria Toyoda, who has been at Suffolk for a little more than one year said in an interview with The Journal on Thursday, that it was her responsibility and obligation to look at how the CJN department functioned.
Toyoda said that the decision to divide the department happened "very rapidly" after meeting with full-time and some adjunct faculty within CJN to discuss the proposal toward the end of the 2016 spring semester throughout this past summer. CAS Senior Associate Dean for Academic Affairs Krisanne Bursik, Associate Dean Lisa Celovsky and Assistant Dean Sharon Lenzie were involved in the office meetings as well.
"[Faculty] now have the opportunities to think about the future, to think about the programs that they want to create and to think about strategic planning that you would need to stay at the forefront of the field," said Toyoda.
Raesch, who was the director of the seminar for freshman program before she resigned her position to become chair of the new CJN department, said she understands where Toyoda and her colleagues are coming from regarding about the department split.
"I can see why the dean's office decided to split us, because we were such a large department that they see wisdom that smaller departments can function better," said Raesch in an interview with The Journal on Thursday afternoon. "We can fully focus again on quality majors, programming, classes and provide better service to students overall in terms of advising and resources."
Jane Secci, who has been with the CJN department for 16 years before being named to ADPR faculty in July, said that print and broadcast journalism are very tied to ADPR, and now in different departments, she thinks it may be harder for students to change their major or even get enough coursework to fulfill prerequisites to do internships in two different areas.
The department split of the communication and journalism field is not unusual among universities and colleges nationwide.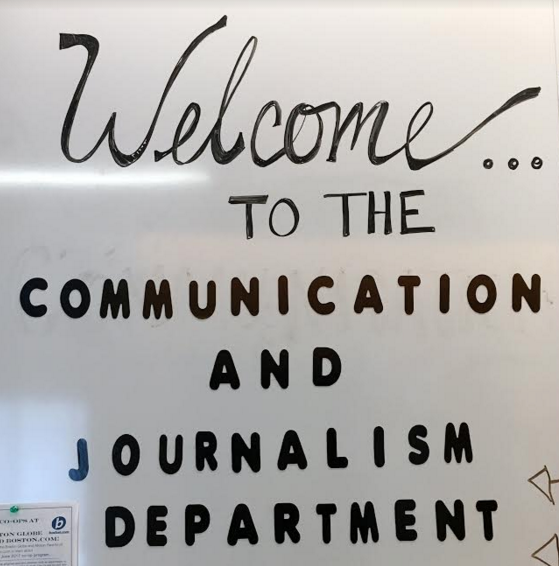 "One of the reasons why these departments tend to be large is that the field of communication or the discipline of communication is incredibly broad," said Toyoda. She also added that the university's theater department formed, because of the department of communications.
With sub-disciplines emerging, the large department at the time looked to Toyoda as a "less and less stable proposition." Another factor that influenced Toyoda's proposal was the "structural issue" of the department in which she said having a large structure becomes less and less manageable over time.
"When you think about liberating structures, we think that in making this administrative split we are restricting things, it's actually liberal," said Toyoda. "We're hoping that this would allow both departments to increase their range." This would allow CJN and ADPR to decide on the expanded offerings they want to offer to students.
The social media and project-learning lab, restricted to ADPR majors and minors, gives students the opportunity to practice skillsets and practical experiences on top of working on team development and team learning, is located on the 10th floor.  Rosenthal said that the lab will allow the ADPR department to "really expand" their offerings to students in terms of working on "actual" campaigns, and they will continue to work with nonprofit clients from outside of the community for advertising and public relations campaigns.
Secci hopes the department and university will find a "more ideal location" for the social media and project-learning lab.
"ADPR faculty are resilient and trying to make the best of a media lab in 73 Tremont that is too small for our needs," said Secci. "One of the first IntraMedia [a software that offers web design and internet marketing] tasks is for students to provide input on how to make the media lab more appealing."
Toyoda, Rosenthal and Raesch guarantee the administrative will not negatively impact student's course requirements and graduation.
All courses in both departments will have a CJN name until July 1, 2017, because of the current catalog in existence during this academic year. ADPR students will register for ADPR courses next fall.
"We don't want students to be affected by what is essentially an administrative structure and students ought to be able to see this as borderless," said Toyoda. "It shouldn't matter to you where the classes are sitting, where the faculty themselves are sitting, you should be able to see your interests drive and courses within your departments serve your goals."
"It was really a linguistically thing to do in the long run to benefit students," said Raesch, who ensures students not to worry. "We want to provide better service to students and to keep our academic programming competitive, and get competitive within the market and to help students prepare to enter their respective careers prior to graduation."
Rosenthal said he and his colleagues want to build from "a very solid foundation," and they intend to build upon that by adding exciting new programs and improving on what they do well, such as working on "a lot of exciting things" in ADPR, and developing a major in Content Development and Management.
He also anticipates on working together with other departments within the university such as art and design, sports public relations and Suffolk Sports Broadcasting in order to deliver multi-disciplinary education to students and programs throughout the university.
View Comments (1)
About the Contributor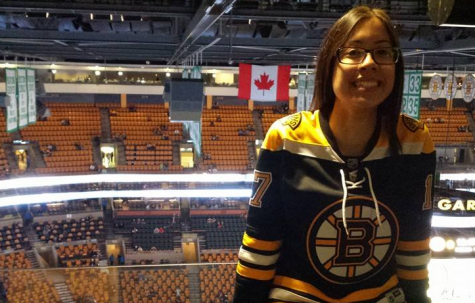 Skylar To, Sports Editor
Skylar To is a  Vietnamese-American college graduate with a BSJ in Print Journalism from Suffolk University. Aside from print journalism, she also enjoys studying public relations as well.

In her one year with The Suffolk Journal, To has expanded her beat of covering just Boston Bruins Hockey to sports journalism, and occasionally some news stories, too. She loves meeting new people, and helping to write and share their stories with others through The Journal. She also loves carbs, sweets, shoes and women's fashion.

You can find her either catching a Bruins game "high above the ice" at The Garden, at the school library, or in The Journal office.