Al Jazeera America sets sights on closure
Hang on for a minute...we're trying to find some more stories you might like.
Since the creation of the Internet, many countries have constant access to information on the web. Because of this invention, news and media have now been put into place online and through social media. These actions and strides forward have given the public the decision of what to pay attention to and what not to.
That being said, the news outlet Al Jazeera is closing down its American version due to the economic challenges in the United States. We all know that means low ratings and not enough revenue being generated to support the company.
It was announced in January that Al Jazeera America would be shut down by April 30, and as the date looms over our heads just weeks away, it is a sad thought that my favorite news source will be no longer.
The organization seemed to be the most unbiased source of world information and it seems to be the only one going out of business in the U.S.
The company's CEO even told his employees, "You are the most talented team any organization could wish for," according to the New York Times.
If they are so talented, why is an organization that strives for greatness going under?
The economic reasons given are a blatant cover up of the fact that Al Jazeera America did not receive enough viewers to sustain itself, and that says something about the audiences, not the network.
Recently, it seems the American public lean toward prevalent news sources like CNN or Fox News, which historically have shown a consistent amount of political bias to either the Democratic or the Republican sides.
Because of this, other more credible news sources are losing viewership and shutting down such as Al Jazeera America. But, that is not the way journalism and the media should be run. It should be that the most unbiased and objective news sources are the most powerful and influential.
If anything, I believe that Al Jazeera America will make a come back sometime in the future, but as of right now, the date of closure is nearing and the American people need to open their eyes.
About the Writer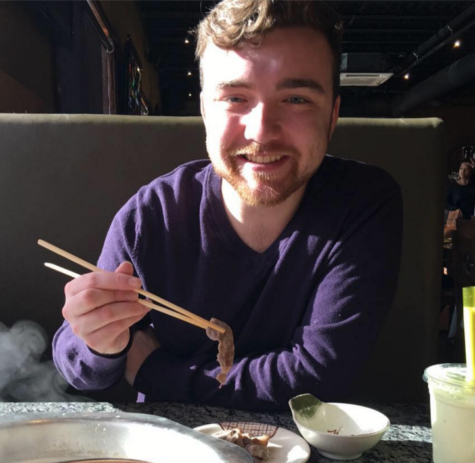 Patrick Holmes, Former Opinion Editor and Managing Editor
An advocate for human rights, Patrick Holmes aspires to help people through writing and to create that much talked about difference in the world. Through education, he sees a world that can change for the better and unite to actually be for the people. He believes every story is worth telling as long as it is the truest truth.
Holmes earned a Public Relations degree in the fall of 2018. Alongside this journey, he hopes to keep creating lasting friendships and helping people. His career path is the start to change.