Suffolk basketball captains look toward younger generation generation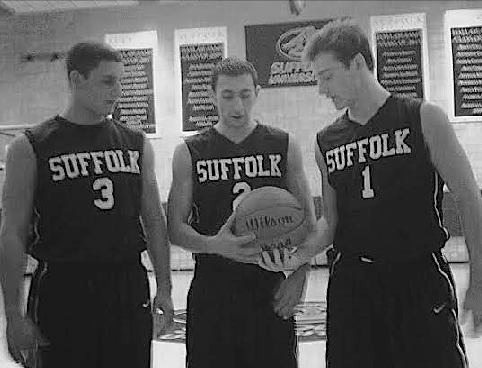 Hang on for a minute...we're trying to find some more stories you might like.
When the ball is tipped off at center court for the start of a game, you can expect senior captains Ignacio Ballve, Adam Chick, and Caleb Unni to bring their A game, representing Suffolk University's men's basketball team.
"It's an honor to play, we value and represent Suffolk every time," Ballve said. "We are the face of the team. It's our responsibility to set the tone."
The captains emphasized the importance of bringing energy to keep the team going, as well as using that energy to uplift teammates during tough times, and maintaining good relationships with everyone.
"I portray a lot of leadership skills on and off the court," Unni, a point guard and shooting guard, said. "I'm good with being there for everyone."
Unni, who has been captain since his sophomore year, said  he wants to lead by example. He applies his captain role off the court as well.
"In my mind, I always strive for excellence and want my teammates to do the same," Unni said. "I have always gone by the fact that hard work will beat talent if talent does not want to work hard."
Chick, a small forward, said  he demonstrates leadership through his actions, keeping the team organized and staying on top of things. He also recognizes Ballve as a leader regardless of his playing time. Ballve, a shooting guard, who averages about three minutes a game, is vocal and energetic on the bench.
"It's how we act (our personality), how we represent our team, not by how many minutes we are playing on the field," Chick said.
Their hard work, play hard motto earned the team success, as Unni said the team has made playoffs every year since he has been with the team. Unni's goal for the team is to make it to the GNAC championship to top off an unforgettable match up versus Albertus Magnus during their freshman year. The captains recalled earning a memorable 93-92 win against a team Ballve said they would usually lose 30 to 40 points to.
"It is our biggest upset of four years," Ballve said. "Hopefully, we will make even better memories."
With a set of captains, new young members and new coaches, the three players are expecting and anticipating a good season. They want to finish their last year with the team on a high note, leaving their mark on the team.
"We have a good mix of maturity level, younger guys are learning and older guys are there for guidance," Chick said. "We represent culture within the team, we are going forward for the younger guys."
About the Contributors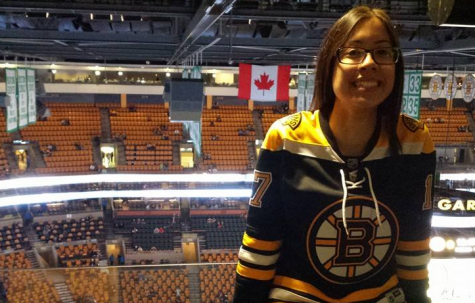 Skylar To, Sports Editor
Skylar To is a  Vietnamese-American college graduate with a BSJ in Print Journalism from Suffolk University. Aside from print journalism, she also enjoys studying public relations as well.

In her one year with The Suffolk Journal, To has expanded her beat of covering just Boston Bruins Hockey to sports journalism, and occasionally some news stories, too. She loves meeting new people, and helping to write and share their stories with others through The Journal. She also loves carbs, sweets, shoes and women's fashion.

You can find her either catching a Bruins game "high above the ice" at The Garden, at the school library, or in The Journal office.