Freshman elected!
By Colleen Day and Elizabeth Hadley
James V. DeAmicis was elected to Quincy office on Nov. 3 marking a monumental day for the city and Suffolk. Working tirelessly since March, DeAmicis became the youngest elected official in the history of Quincy at age 19 for a seat on the six-person school committee.
As a recent graduate from Quincy High School, where he was heavily involved in student life, the government major ran for class of 2019 senator in Suffolk's Student Government Association this fall. Ironically, he failed to win the majority, which he attributed to a campaign geared toward the wrong audience.
In lieu of adapting his personal campaign to reflect Suffolk students' needs, DeAmicis chose to fine-tune his platform for the city of Quincy instead where he seemed to have more support.
Family and friends of DeAmicis alike became taken with his enthusiastic, personable nature which ultimately lead to the transformation of his plans for office from an idea into a reality.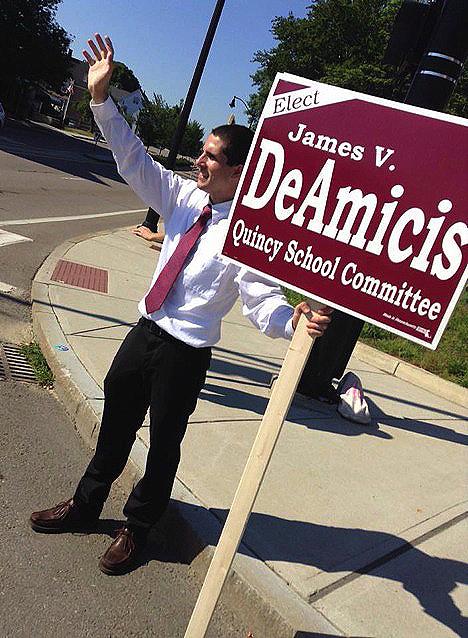 As an older brother to three siblings in the Quincy school system, DeAmicis's work is rooted on a personal level first.
With the interests of Quincy's next generation in mind, DeAmicis's youthful mindset made him stand out against his concerned parent opponents.
"The community approached me," he said. "They believed that they needed someone with a fresh perspective who knows the issues better than anyone else."
According to DeAmicis, city members currently on the board have been in office for over 20 years and the community felt they needed a change.
"People realized that we needed new blood," he said.
DeAmicis said his first step in approaching the election was assembling a committee team.
"A committee establishes you as a candidate," he said. "I found volunteers to sign-hold around town, and I even had a campaign kick-off to announce to the city that I was running."
Prior to election day, he put in a lot of work and time toward the victory: "I went around every day to houses; it's called door-knocking," he said. "People really love to see the candidate. It only takes about a minute or two to say what I plan to do on school committee if elected."
According to DeAmicis, door-knocking shows that the candidate is an approachable, dedicated public servant and will work hard if elected. So, in efforts to walk the talk, DeAmicis went to community events and debates to put his face out there and to show the city he cares.
Many community members approached DeAmicis after his win and expressed their excitement.
"The Quincy Access Cable Television called me and I went in to be interviewed live that night for 10 minutes about the election and what I plan to do for the city," he said.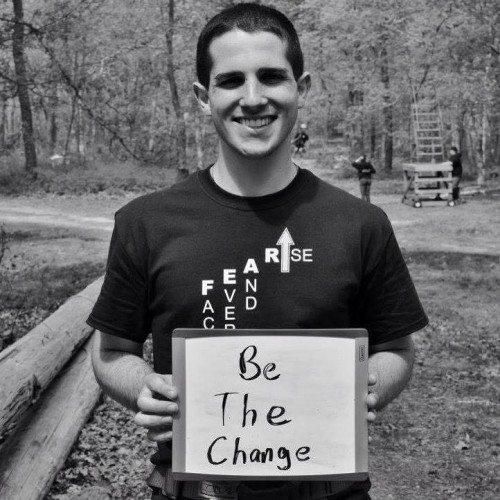 DeAmicis said he plans to use his first year on the school committee as a learning year after his inauguration in January.
"I want to learn from the members who have been a part of the committee for a while," he said. "I want to figure out what the jobs are from the five mentors and then see what I can do to make a difference."
After that, DeAmicis's office trajectory will focus strongly on what more the schools can be doing in terms of mental health issues.
"Quincy is struggling with services that deal with mental health problems," he said. "I really want to focus on that."
"Mental health isn't a joke, and I want to change people's minds to help them see that," he shared.
Of course, DeAmicis will be able to benefit from some of the perks as Quincy's youngest elect while he's in office.
"I am looking forward to meeting people at community events like the annual tree lighting and Veteran's Day parade and am really excited to start to make a difference in my city," he said.
DeAmicis has met with President McKenna many times and said she is excited for his future accomplishments, as McKenna is on the Massachusetts Board of Elementary and Secondary Education.