Is colorblindness possible in American society?
The term "colorblind" generally describes someone without bias toward another person or group of people based on race or ethnicity. The idea behind colorblindness sounds amazing because it could lead to equality in the United States.
However, today people cannot be colorblind because there would be no acknowledgement that racist people in the United States have an enormous effect in this society. Their racism hinders groups of minorities from achieving more in life and benefitting from the world.
At this point it can only lead to even more inequality because racism and discrimination toward ethnic cultures is still an issue.
One example of racial equality would be Microaggression, a form of unintended discrimination and a way to judge people based on their race and ethnic group. Phrases such as, "I love your natural hair, it's so exotic", or "you're Asian, so you're good at math" are obvious comments of racism and segregation that make our society unequal.
For someone to be colorblind, they need to live in a post racial society, but the United States is not there yet.
Another clear example of racial inequality is mass incarceration of African American men. One of the root causes of mass incarceration is the war on drugs, which started in the 1970's under President Richard Nixon's administration. This war called for the immediate crackdown by law enforcement on black men.
According to Time Magaizne, Black youth are 10 times more likely to be arrested for drug crimes than their White and Hispanic counterparts. But, Blacks are less likely to use drugs. With the war on drugs, Nixon launched an attack on black men that is still being fought today. This coupled with the disproportionate media attention has caused a social stigma that deems blacks society's flotsam.
There are disparities between the ways people are punished for doing drugs. For example, a person who uses powder cocaine is jailed for a significantly shorter amount of time than someone who uses crack cocaine, according to Newsone.com.
Since powder and crack are two different forms of the same drug, there is very little difference between crack and cocaine. According to U.S. News and World Report, 82 percent of people arrests for crack cocaine were African American, while 72 percent of arrests related to powder cocaine were white and hispanic in 2006. This not only puts black people in jail but it keeps them there significantly longer than their white counterparts.
Other laws that target people based on race are laws such as Arizona's SB 1070 law, which allows for police to detain people that they suspect are in the United States illegally until they determine if the detainee is undocumented or not. This law not only allows law enforcement to get away with racial profiling, but it requires them to.
It forces anyone who possesses "foreign" characters to carry around their documentation on them in the likely case that a police officer stops them and questions them about their documentation, according to Detention Watch Network. The Arizona law is dehumanizing to people stopped by the police under this law and refuses to acknowledge the basic fundamental rights they should receive as a human being documented or undocumented.
SB 1070 is blatantly racist, so it is easy to call Arizona's legislators on it, but not all forms of racism are this easy to pinpoint and name.
The sale and use of Native American costumes is as offensive to Native Americans as black face is to black Americans. Some people buy these for their children to wear on Halloween or for a play, while others are adults who wear them.
Women wear these Halloween costumes in a sexual manner that degrades Native Americans by sexualizing them. Men and women alike wear fake "headdresses" to sports games and rallies mocking the Native American culture. Some of these people are unbelievably ignorant and think that what they are doing is "honoring their [Native American] culture." But they are mocking Native American culture in the farce they call a celebration of honor.
Other forms of discrimination towards Native Americans is the use of Native American heads as logos for sport teams. Naming your team the "Redskins" or the "Indians" is deplorable. Native Americans are people, but they have been marginalized, tokenized, and their culture has been criticized.
By identifying as color-blind, a person does not acknowledge that there are inequality gaps in the United States. By doing this, he or she assumes that everyone starts off at the same position on the track, so anything that happens is based on reasons other than inequality. Identifying as colorblind makes someone a bystander and bystanders are just as guilty as the ones trespassing on the rights of others.
Leave a Comment
About the Writer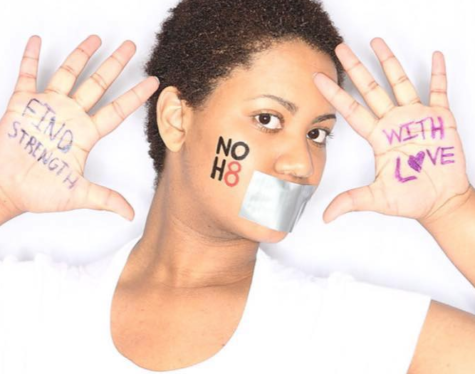 Katherine Yearwood, Staff Writer


As a senior at Suffolk University, I major in Communications with a concentration in print journalism and a minor in sociology. I have worked with The Suffolk Journal since 2015. The stories that have been the most electrifying to write are the ones where I am working with people who inspire me or the ones that allow me to call attention to social justice issues on or off of Suffolk's campus.