As freshmen, you have completed a milestone goal: getting into college. Not many people can do that, and you are already a gem for success.
The irony I've discovered in college is that while strong-minded individuals who pursue their passions with unwavering determination often reach their goals, some accomplishments can happen when you least expect it and often occur when you step outside of your comfort zone.
As a creative writing major and rising senior at Suffolk, the road to figuring out my career has been bumpy and often landed me in places I never thought I would find myself.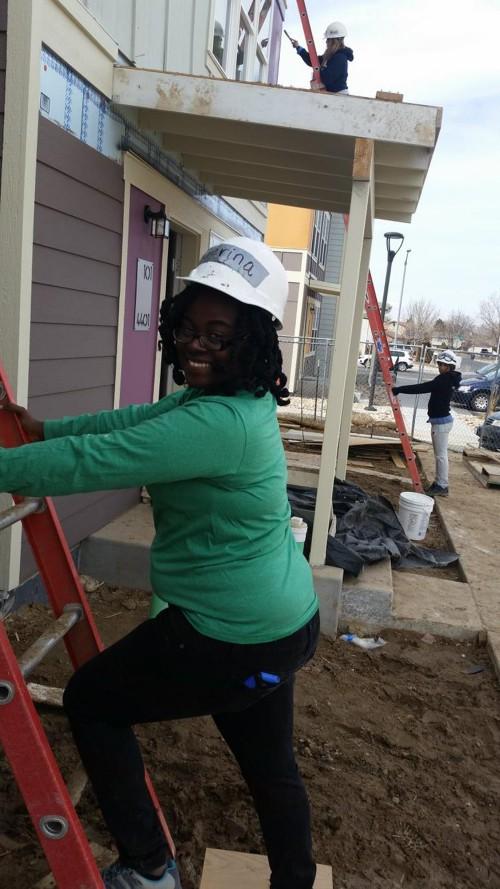 After high school and as my college graduation approached, I realized the goals I was setting at that time were slightly unrealistic. Unfortunately, that mindset only served as a self-fulfilling prophecy and I soon learned that my approach to striving toward and achieving goals may be leading me off course.
Setting goals has never been easy for me because many  things I accomplished in college were unplanned.
With an interest for volunteering and helping communities, I have been a member and leader of Suffolk's Alternative Spring Break program for the past three years, traveling to different states in the U.S. and volunteering for nonprofit organizations, such as Habitat For Humanity. That experience inspired me to minor in public service in hopes of ultimately managing a nonprofit organization in the future.
In addition, by capitalizing on my passion for writing, and despite my lack of experience in journalism, I joined "The Suffolk Journal," and wrote opinion pieces hoping to educate our society and urge them to work harder to be more accepting of all races and end tension.
The goal for this summer is to study as many African American poets and writers as I can and learn structures, meters and techniques I can apply to my poetry. Although I was raised in Cambridge, Mass., a diverse city with many races, cultures, and ethnicities, I was not granted as much education on black history in high school as I should have had.
I have always been interested in African American studies, especially regarding race-related issues, and as a minor in Black Studies I have been able to learn and weigh in on the racial tensions that have simmered for years and affected the young generation, such as incidents of police brutality in Baltimore, New York City, and Ferguson, Mo. Because of Suffolk's Black Studies program, I have a deeper understanding of and a great pride in my culture, a new positive outlook toward African-American women.
Combining my major with my role as assistant opinion editor, I hope to learn about all the works of Malcolm X, Dr. Martin Luther King, W.E.B DuBois, and others whose messages helped black communities survive through the racial tensions in 1950s and 60s.
Lastly, for the remainder of my college career, my goal is to always stay confident and never doubt myself. I would recommend this goal to any freshman or transfer who may still be unsure of what they want to do when they arrive at Suffolk. As you enter a new environment and eagerly await the seemingly endless adventures in store, a major stepping stone for your college education is to always begin with something you are passionate about. You don't have to major or minor in it, but any hobby you love doing or talent that you hold onto gives you a starting point.