Israel elections spark debate on Palestine negotiations
After Likud party candidate Binyamin Netanyahu was re-elected as prime minister in Israel, there are mixed feelings on how this will affect negotiations with the Palestinians.
Yasmeen Hamdoun is a member of Suffolk's Students for Justice in Palestine, and found it unbelievable that Netanyahu was re-elected after the foreign policies he is pushing toward the Palestinians.
"I think he has been too aggressive with his foreign policy and his treatment of Palestinians," said Hamdoun. "And by foreign policy, I mean Gaza and on occupation."
Netanyahu had been behind in the polls against the "soft-spoken leftist" candidate Isaac Herzog in the Zionist Union party, according to multiple news sources.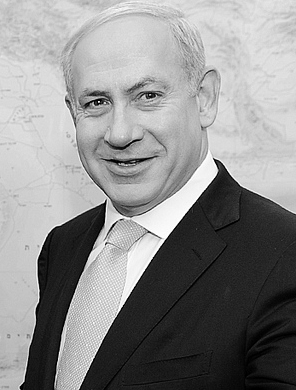 He warned his supporters about the "droves of Arab voters," being bused in the left-wing, which he later apologized for, according to the New York Times.
University Chaplain Rev. Amy Fisher in the interfaith center has overseen the Suffolk Hillel and Suffolk Hillel Director, and has also studied and worked in Israel.
"I'm not a political scientist, but it seems to me that this election will be followed by him building his coalition," said Fisher. "I think that is going to 'tell the tale' how this is going to be perceived on the world stage. Who will he build his coalition with? Maybe with some right-wing elements, maybe with some left-wing elements."
Professor Susan Sered of the Sociology Department explained Netanyahu's party has a history of economic inequality for Israeli citizens and compared them to a former U.S. president's economic policies.
"I have been living outside of Israel for the past 16 years so do not have as full a sense of popular sentiment or of security issues as do people living in Israel," said Sered, who lived in Israel from 1978 to 1998. "From my perspective, the Zionist Union party was, and is, a better direction for Israel."
Sered who has a master's and Ph.D. from the Hebrew University of Jerusalem, moved to Israel from the U.S. and became a professor at Bar‑Ilan University. Sered has researched religion and culture and was one of the editorial board members for Social Issues in Israel. She started teaching at Suffolk in 2005.
"During the time of Likud, Netanyahu's party, governments in Israel there have seen an unprecedented increase in economic inequality among Israeli citizens," said Sered. "In many respects, Likud social and economic policies are similar to 'Reaganomics' and have allowed the well-to-do to become very rich while gaps between rich and poor have grown wider and wider."
In terms of peace agreements between Israelis and Palestinians, opinions vary on how influential the Israel's prime minister will be to end the conflict.
"His behavior has never hinted he wants peace or a two-state solution, and he even said himself in the quote that went viral 'there will never be a Palestinian state,'" said Hamdoun. "Also, I heard about problems with inflation and general concerns about the way he's running things."
Professor Sered, however, believes that it is going to take more than just Israel to strive for peace.
"I do not believe that the future of peace with Palestine, or with any states in the region, are solely — or even mostly — in the hands of the Israeli prime minister," said Sered. "It takes two sides, or in the case of the Middle East — dozens of sides, to commit to peace. Unfortunately, I don't see that happening anytime soon."
Even some Israelis are shocked by the outcome of the election as the right-wing party barely won seats, but they are "playing it safe" with the choice to re-elect, according to the Huffington Post.
"I think that the person who is already incumbent is going to have a better chance," said Fisher. "People don't want to try something new."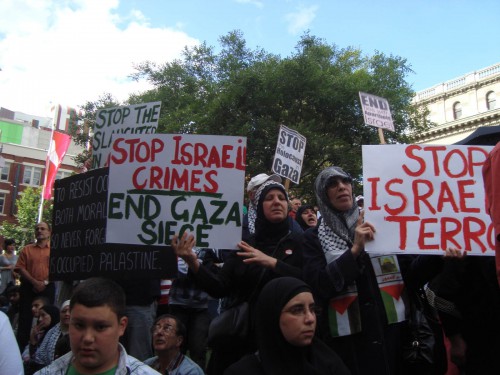 For Palestinians and their supporters, this will mean matters with Palestine could become worse.
"As the years go by, the Israeli military strikes Gaza harder, the occupation deepens, and the settlements grow as more Palestinians are left displaced and homeless," said Hamdoun. "Netanyahu makes it clearer by the day that he does not want a two-state solution. He wants an exclusively Jewish state that steps over the basic human rights of anyone who is not a European Jew."
The Zionist Union party received the second most votes in the election last week and  support a solution to the conflict with the Palestinians and repairing ties with the U.S. However, Sered does not think the results from the election would immediately create peace.
"Does the hardline bluster of Netanyahu advance the cause of peace? My sense is that it does not," said Sered. "But I am also sufficiently level-headed enough to know that the choice of a coalition led by the Zionist Union would not with any certainty lead to peace. There simply are too many variables."
Obama has expressed his efforts on protecting the security of the Israeli people while working with Netanyahu to reach an agreement, as reported by the Huffington Post.
"I think there's always going to be in the back of our minds the question of how is this going to affect President Obama in American politics," said Fisher. "I really think it's going to depend on who he builds his coalition with."
Leave a Comment
About the Contributor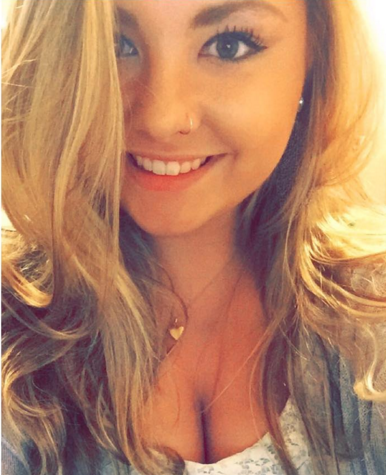 Alexa Gagosz, Previous Editor-in-Chief
Former Editor-in-Chief of The Suffolk Journal, fighter for equality and former World News Editor. Most likely found in The Journal's office, getting lost in the Massachusetts State House or frolicking around Boston Harbor. Thrives off of investigation pieces that consume her.