Students face insurmountable pressure
The qualifications that a student needs in a "globalized" world are almost like a long list of superpowers that some graphic novelist wrote out when characterizing their next superhuman.
In a recent article by The Boston Globe, the accounts of several MIT students disclosed their anxieties of staying on top of their rigorous curriculums. Many who graduated high school at the top of their classes found themselves struggling to merely receive passing grades once they stepped into the Ivy League's classrooms.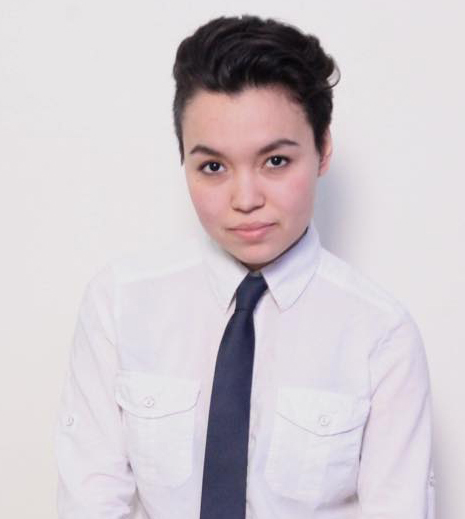 When the Globe shared the article on Facebook, the comments by users were unconcerned with the student's struggles: If they knew they were enrolling in such a difficult university, why should we feel sorry for them now? Why, if they are so stressed out, do they not just drop out of MIT and go to a state school or an "easier" college?
To be a competitive job seeker, one must be multilingual, a rhetoric champion, have impressive networking abilities, be fluent in at least one programming language, hack a reputable internship (or 10), play an instrument, recite a few quotes from classics by heart, and always stay up to date with the latest updates on Blackboard. And these are just to name a few.
Students are expected to find a balance between maintaining the perfect transcript all the while practicing their skills outside of the classroom. We are so encouraged to seek out opportunities to enhance our careers that sometimes it leads us to be an obsessive networker without an off button. We can be robots, with a tunnel vision set to receive our diploma in eight semesters and then graduate into some paradise where employers are waiting for us to show up.
But we know this is not the case. This is not even a common possibility for students who graduate from a renowned institution.
I have also often heard this notion that school and homework are the only priorities of any young person enrolled in college. There is this fallacy that since we are still in college, the "real life" has not hit us yet, so we must not be under any insurmountable amount of stress.
On top of all these expectations, some us have to balance financial burdens, physical and mental health issues, and other problems beyond our control. These issues don't wait for us until we walk across the stage at commencement. They come during finals week. They come every semester when we have to figure out where we are going to live. They come when the bursar's office reminds us we have an outstanding balance. They come when a call from home announces some unexpected tragedy.
They come and they don't leave.
Suffolk's annual tuition is $10,000 more than what multiple websites predict I will earn at a starting salary after graduation. It is much more than what my mother earns as she supervises a small adult day care in South Texas along the border.
Like those MIT students, I knew exactly what I was getting myself into when I enrolled at this university, and I am reminded of my decision every semester as I scramble to make arrangements with the bursar's office. But according to the reasoning of the commenters of the Globe's article, I should be blamed for the struggle I put myself in.
I chose to come to this university because of the outstanding reputation Boston has for academics and intellect. My education was one the main reasons that drove my parents to leave Mexico and migrate to the U.S. Ever since I can remember, I have been pushed to excel in school because that is the only way my family sees that we can move "up" in society.
Since living in this city, my opportunities have certainly increased astronomically, but the financial burden on top of dealing with mental health issues take their toll on my performance in the classroom. More than once I have reconsidered my enrollment at Suffolk, thinking perhaps it was too ambitious for someone like me to come here and that I should aim for something that is systematically designed for people with backgrounds like mine.
But if Boston is one of the best cities to be in as a student, and if education is the only way I know to move "up" in society, what else can I do?
When, as millennials, we have been programmed to become these superhuman intellectuals even when the pressure becomes too much, what else can we do?
Leave a Comment