Was Black History Month represented enough in 2015? This February has been filled with celebratory events like the Super Bowl, which led to the parade for the New England Patriots, the Grammy awards, the NBA All-Star Weekend, New York Fashion Week, Valentine's Day, and the Academy Awards. And then, a horrendous series of snowstorms forced Suffolk to hold make-up classes on President's Day. With all of that in mind, the annual celebration for people in the African diaspora became a last thought.
Every year, Suffolk University's Office of Diversity Services and Black Student Union bring forth a series of events in the honor of Black History Month. The mission is to involve the entire community and not only learn more about the many innovators and leaders in the past, present, and future, but to also raise awareness of issues regarding incarceration, police brutality, racial and political dilemmas, and the importance of safe sex.
Some of the engaging events were held on-schedule, like the BSU's Black and White Affair on Friday, the movie event of "Higher Learning," on Feb. 12, and Booty Calls and Hook Ups, hosted by Suffolk University Peer-health Educators, the Rainbow Alliance, and BSU on Feb. 4.
However, due to snow conditions and the Patriots parade, others were cancelled and some rescheduled to a later date, according to the Office of Diversity Services' Facebook page. These included the Black History Month opening ceremony featuring President and CEO of Inspiration Zone LLC, Juliette Mayers, a discussion on police brutality, the Social Justice Series book club, and the Prison Industrial Complex Training.
The event I felt was most important was the discussion of police brutality, particularly regarding black men. Last year was marked by multiple instances of police brutality, capturing the attention of the nation and sparking protests in major cities, later leaving people to grieve. Many of the officers in those cases did not receive indictments for their actions. Although this issue should definitely be addressed consistently, Black History Month is the best time to remember and honor the many black men who did not deserve to lose their lives.
I wish Suffolk had done more to embrace the month, and collaborated with BSUand Diversity Services, who have done a great job every year in facilitating these events. Some events weren't advertised enough, especially for people who may not follow their Facebook pages or receive  emails. In addition, it's completely unfortunate that many awards shows and holidays all fell into one month and became complete distractions.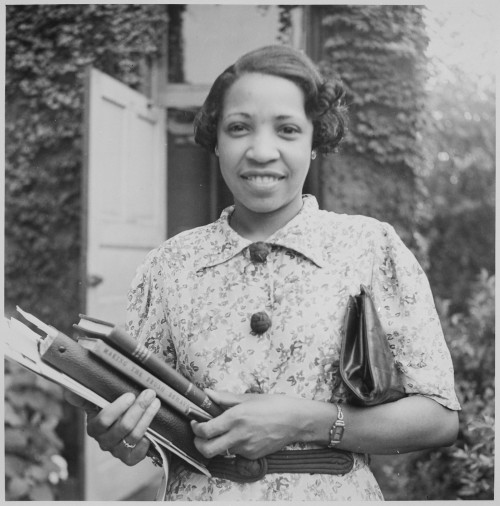 Small things that Suffolk can do to acknowledge Black History Month more can start with stating simple facts about black history in Suffolk on their social media sites, by emails, or posting them across campus. For example, not many people know that Lois Mailou Jones, a Boston native and painter during the Harlem Renaissance era, received an Honorary Doctorate of Humane Letters from Suffolk in 1981, and was the first African-American to have a solo show at the Boston Museum of Fine Arts in 1973, as stated on her website. Some of her paintings can still be found at the MFA.
In addition, her father, Thomas Vreeland Jones, was one of the first African-Americans to graduate from Suffolk Law School in 1915, according to Suffolk's Moakley Archives. A picture of him can be found on the wall inside the school, and a scholarship in his honor is available for African-American law students at Suffolk to help provide financial need.
Also, Feb. 21 marked the 50th anniversary of the assassination of Malcolm X, who was also a Boston resident in his early years. His powerful words about equality, freedom, the importance of self-identity, political consciousness, and education made him one of the greatest and most powerful people in history. It would be nice to see Suffolk to recognize him in some way.
Although March is just around the corner, definitely follow all social media for, and sign up for emails from, the Black Student Union and Office of Diversity Services, so you will be up to date with more upcoming events and rescheduled times for missed ones. Black History Month should never be pushed to the side. It is necessary to remember and celebrate the ones who fought through the struggles of segregation and inequality in order for all of us to see improvement and live in a more accepting society.