Cheaper rides from Uber may not be worth risking your safety
Uber, a ride sharing service known as "hip" or "fresh" within their marketing department, has had a string of problems across the world this past year — and recently, a driver was charged with assaulting a passenger.
Uber has had a history of problems all around the world, including the fact that many countries have banned the app all together.
Even after the extra dollar surcharge UberXcustomers have to pay for "safe rides" with "safe" drivers, there are problems with the ride-hailing app.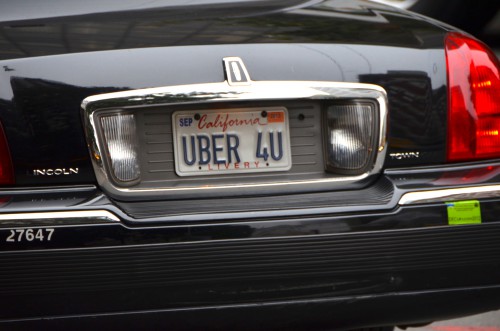 Early on Feb. 8, Boston Uber driver Abderrahim Dakiri was charged with indecent assault and battery against a passenger, according to a statement from Boston police. The passenger was a 30-year old woman who was with three of her friends in the beginning of the ride. The driver dropped off the three friends and had to bring the woman to a different destination. During the ride, the driver touched her "indecently several different times."
In a separate incident in December, Boston Uber driver Alejandro Done was charged with kidnapping and raping a woman, according to a statement from the Middlesex district attorney's office. It was unclear from the statement whether he was working a shift at the time.
As someone who is not only an avid customer of Uber, but also a woman, I am appalled that the background check was "approved" when he was hired, as the Boston Globe reported.
The Uber app is on my phone, and my friends and I use it every Friday and Saturday since the MBTA is usually shut down by the time we are headed back to the dorms for the night. It's often cheaper than a regular cab, and it's safer than walking back to the residence halls. At least, that's what we thought.
Emil Michael, a senior vice president at Uber suggested at a private dinner in November they were going to spend "a million dollars" looking into the personal lives of journalists who critiqued the company, according to The New York Times. Michael later apologized.
Instead of researching the people writing about the company, they should be spending that "million dollars" on more extensive background checks on their drivers.
Peter Thiel, one of the cofounders of PayPal, told CNN he believed Uber was absolutely the most "ethically challenged" company in Silicon Valley.
As a company that is allegedly popular with Congress, according to the Times, one would think Uber would be more impressive when it came to making sure the drivers were safe and trustworthy. Unfortunately, it doesn't seem as though that is one of the company's main priorities.
In my previous rides with Uber, I've had drivers that are great, while others I hope to never have again. On one of my rides, I was very sick and heading to a job interview. It wasn't close to a train station, and I had absolutely no energy to walk. I ordered an Uber, making sure I had typed in the address with "Boston, MA" right after it.
When in the car, the driver barely spoke English, so when I was trying to tell him he was heading in the opposite direction, he couldn't understand anything that I was saying. He began to get frustrated with me when I was trying to speak in Spanish to him and he called me names in the language.
At the end of the day, I ended up in Brighton, not Boston, and I was more than 30 minutes late to my interview.
Another time, I was picked up early in the morning at one of my friend's apartments to head back to my residence hall. Once I got in the car, my Uber driver began making inappropriate comments as to why I was leaving someone's house so early in the morning. I tried to explain that it was just a friend's place, but he was relentless, and frankly, it was uncomfortable.
Uber should take a step back and make sure their drivers are professional before letting them drive customers who feel as though they are making the right decision. Whether the customers are 18 years old or 30, a member of Congress or just a typical college student, drivers should make sure they treat every person with respect.
Leave a Comment
About the Contributor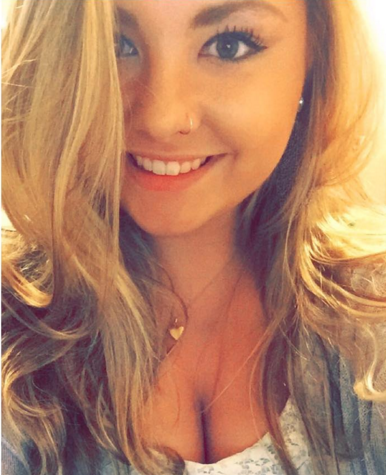 Alexa Gagosz, Previous Editor-in-Chief
Former Editor-in-Chief of The Suffolk Journal, fighter for equality and former World News Editor. Most likely found in The Journal's office, getting lost in the Massachusetts State House or frolicking around Boston Harbor. Thrives off of investigation pieces that consume her.