Indictment of reckless cop a welcome check on power
Horrific details surrounding the shooting of Akai Gurley came to light last week at the indictment of the New York City police officer who shot him.
Officer Peter Liang was indicted by a grand jury on six charges for accidentally shooting and killing Gurley, an African-American man, in a Brooklyn housing project in November, according to The New York Times. His indictment comes after a tense year for relationships between law enforcement community and African-Americans. In 2014, grand juries chose not to indict police officers in the deaths of African-American men Eric Garner of Staten Island, N.Y., and Michael Brown in Ferguson, Missouri, who were killed by police.
While on a patrol through the Louis H. Pink Houses housing project in East New York, Brooklyn, Liang entered a dark stairwell with his gun drawn, according to The Times. At the same time, Gurley and an acquaintance were in the stairwell above Liang and his partner, Shaun Landau. Liang's gun discharged, and the bullet ricocheted off a wall and hit Gurley, fatally wounding him.
Liang's conduct after his gun discharged is far more disturbing than his apparent negligence. He argued with his partner for four minutes about whether to report his shot to their superiors, saying at one point, "I'm going to be fired," according to The Times.
And what about Gurley, the unsuspecting victim, whose only fault was being in the wrong place at the wrong time? Liang never checked, went downstairs, and "just stood around," Marc J. Fliedner, the chief of the district attorney's civil rights division, told The Times. Nearby officers responded to calls of "shots fired," but not in time to save Gurley.
Unlike the cases of Michael Brown and Eric Garner, race does not play a factor in this case. Yes, Gurley was an African-American, but Liang did not see Gurley or even check whether his bullet had struck someone. Liang was simply being negligent, and the documents outlining his indictments prove as much. He faces charges for second-degree manslaughter, criminally negligent homicide, second-degree assault, second-degree reckless endangerment, and two counts of official misconduct, according to his indictment.
Perhaps nothing about a cop is scarier than a lack of professionalism. Someone who is meant to defuse dangerous situations cannot walk around with his finger on his trigger. Anyone who knows even basic gun safety knows not to put their finger on the trigger until they are ready to shoot. If Liang can't appreciate the power of his weapon, then he cannot be trusted with the badge.
Liang's indictment is a welcome check against irresponsible police conduct. Punishing misbehaving cops who endanger citizens should be the norm, and officers who pose more a threat to the people they are supposed to protect should be stripped of their badge.
Leave a Comment
About the Writer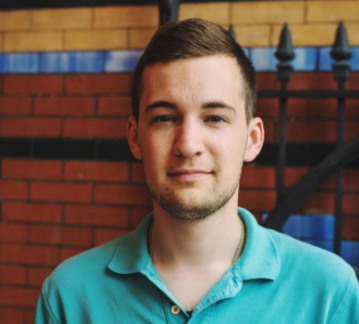 Sam Humphrey, Newsroom Manager
From starting as a staff writer to helping edit and manage the entire paper, Sam has seen every side of the Journal there is. He covered protests, changes in the school's administration, and local political events on Suffolk's campus and across the city. He graduated from the Sawyer Business School in May 2017 but his favorite memories of Suffolk are from his four years on the paper.