The New England Patriots are still celebrating their incredible Super Bowl victory against the Seattle Seahawks. But focus in Seattle has shifted to making Russell Wilson one of the highest paid quarterbacks in the NFL.
Bad idea.
There is no doubt Wilson will re-sign with the team, as he has said he wants to be a Seahawk "forever." The problem is the amount of money they are willing to dish out to keep Wilson.
Rumors are already swirling that Wilson wants to be the richest quarterback in the NFL. Other rumors report he is willing to take a "hometown discount" to help the team's salary cap.
If Wilson wants his team to have another shot at a ring, he should accept a raise in his salary, but not to historic proportions.
According to ESPN's Terry Blount, Wilson's contract could make more than $20 million per year, having him make more than $100 million in a potential five year contract.
Other quarterbacks who make more than $20 million per year are Drew Brees, Aaron Rodgers, Joe Flacco, and Matt Ryan. All these quarterbacks are on teams who have failed to pay key players after they sign their quarterbacks to massive contracts.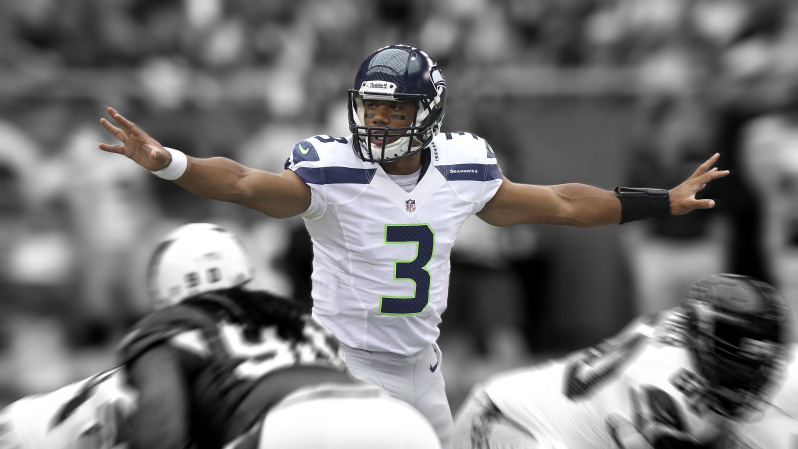 The New Orleans Saints have yet to make it past the divisional round of the playoffs since Brees signed his contract extension, which at the time, was the most money any quarterback was making. They have since then signed only one major contract in safety Jairus Byrd, who was injured for the 2014-15 season.
The Green Bay Packers, and highest paid quarterback Rodgers, are starting to look like the Saints. They have signed no major contracts since their Super Bowl win, and have lost key players like Greg Jennings, James Jones, and Charles Woodson. They have only maintained the team by re-signing players under expired contracts and filling in positions with draft picks.
The only reason a team like the Packers, and Baltimore Ravens with Joe Flacco, can get away with it is because they have good scouting and draft staff to find young players.
All these examples show how having the highest paid quarterback does not help the overall team. It is harder to sign good players when one teammate is making a shipload of cash.
Russell Wilson is not even considered an elite quarterback. He is a very talented young quarterback, but he ranked 27th in passing yards per game, and 20th in completions.
This is the player who had four interceptions in the NFC championship game and no completions in the first quarter of the Super Bowl. Now the Seahawks, one of the best defenses the league has seen since the New York Giants, wants pay a young quarterback elite money?
ESPN's Sportsnation held an online poll, with more than 917 million fans voting, and 33 percent (the highest majority) believe Wilson is the most deserving of a big contract in the NFL.
It won't be smart to sign Wilson because it will hurt the team, but he also has not earned it.
He has sub par receivers around him, yes, but it is not like they can get any weapons for him if he signs this contract.
Fans would rather see one guy get paid a fortune than have an organization balance their money in a smart, impractical way.
If the Seahawks want to continue to be successful, Wilson must not be greedy.