Fleeing religious persecution, student moves to US from Vietnam
About 50 people would show up every week at A.N.'s home to attend the secret Christian sermon led by her father in a town near Ho Chin Nimh City. Fearing persecution by Vietnamese authorities, most religious ceremonies were usually held in houses where they hoped to share the word of God without disturbances.
But A.N., a Suffolk junior and international relations major, recalled one instance where Vietnamese police officers knocked on her door during a sermon on Sunday morning.
"In Vietnam, we faced a lot of persecution," said A.N., who has chosen to remain unnamed for fear of retribution if she tries to re-enter Vietnam. "The police would come and they would take everyone to police station and ask questions. One time, they came to my house and did that, but my dad was hiding, so they didn't find him. But they kept asking us who the leader was."
The weekly gatherings would begin at 5 a.m. every Sunday to lower the chances of being seen. Home churches, as described by A.N., are common in Vietnam.
"In the context of Vietnam," she said, "it is very different. We don't have that many Christians. For example, in my class, I would be the only one who was a Christian, and at that time it wasn't as accepted."
A.N., 23, was born in 1991 in Ho Chin Nimh City, but grew up in a smaller city nearby. She attended public school in Vietnam up to 11th grade, where she describes the education of consisting of "just memorizing a lot of things. You don't really have your own thinking."
In 2006, a friend of her father who was a pastor in Dorchester invited them to take over the church he was leading at the time. Because of personal issues, the friend had to move to Texas and needed someone to fill the vacancy.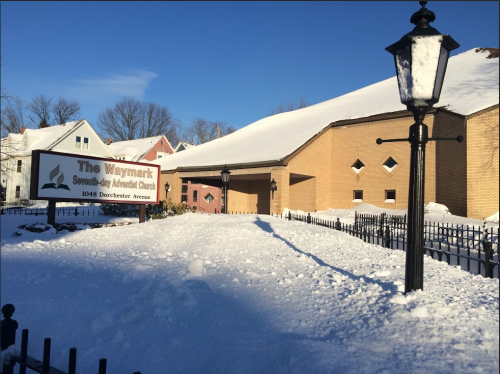 A.N., trying to get prepared for her transition to an American high school, took a gap year to study English in Vietnam. However, it was the first time the church in Dorchester was inviting a foreigner to become their pastor, and navigating through the paperwork required by immigration took them longer than anticipated. A.N. returned to school in Vietnam a year later, but continued taking English classes with a private tutor.
Her family finally moved to the Fields Corner neighborhood in 2009, a place known to be home to a large Vietnamese community in Dorchester.
"The first night we got to America, I saw all the Vietnamese signs," A.N. recalled. "I asked my parents, 'Is this really America?'"
A.N. enrolled in Excel High School in South Boston, a public school that has a large Vietnamese student population. She repeated 11th grade by choice.
"I started 11th grade here because it's hard to just have one year to prepare for college," she said. "A lot of kids my age to went straight to community college, but because they didn't really know English, a two year program would take them four years."
Her three years of English classes in Vietnam paid off upon arriving to Massachusetts; she was able to opt out of ESL courses and take regular English classes.
But another challenge  arose when she graduated from Excel. Without a social security number, she could not apply for financial aid.
"In 2010 and 2011, I was suppose to be applying for colleges," A.N. said, "but I couldn't apply for financial aid, so I took another year off. In 2011, my dad passed away, and that's when my mother and I applied for refugee status. We got approved in about six months."
With her refugee status granted, she applied to Suffolk and was awarded the Nathan Miller scholarship, which provides full-tuition coverage for students that attended a Boston public school.
"My mom and I actually wanted to move to another state where we have family," A.N. said. "But I applied to Suffolk, and they covered all of my tuition. So we decided to stay."
A.N. would like to visit Vietnam and her family that still lives there one day, but because of her refugee status, it is not recommended that she return until she becomes a U.S. citizen. But she plans to stay in the U.S. after graduation.
"My mother and I just have more opportunities here," she said.
Leave a Comment