MBTA reaction to Red Line panic was insensitive and unnecessary
Smoke surrounded an inbound Red Line train car after its propulsion system failed as it was pulling into Quincy Center on Thursday morning, according to the Boston Herald. As smoke began to surround and fill the vehicle, naturally, the passengers became panicked.
They tried prying the train doors open, but they would not budge. They pressed emergency buttons and pulled emergency handles, but no MBTA workers were coming to help them, passenger Kimberly Perkins, who was in the train car, told NECN. Bystanders on the platform immediately noticed the chaos and began breaking the windows so the passengers stuck inside could escape.
It was pretty clear the passengers were shaken up by the ordeal, however, they weren't about to get any sympathy from the MBTA, whose officials said in an initial statement that there was "absolutely no reason for riders to break the windows" because "there was no danger and no one was injured," according to Boston Magazine.
MBTA spokesman Joe Pesaturo said transit officials were working to open the doors by the time a man began to break one of the train's windows, and that "there was no need for him to do that."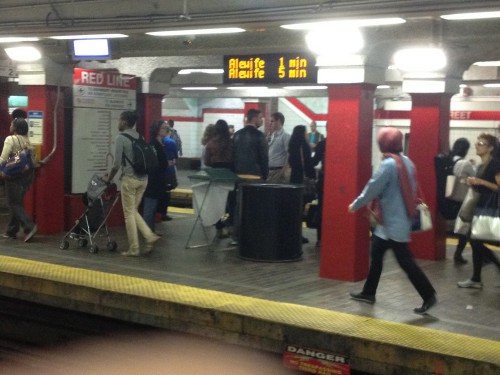 Though MBTA officials later apologized for their initial insensitivity, they seem to think that the riders had the luxury of knowing that they were not in immediate danger. I can only assume passengers in a smoke-filled car reacted as reasonably as possible when the doors weren't opening and the only other way out would be through a broken window.
The MBTA's officials need to learn a thing or two about crisis communication. Accidents happen all the time, especially on public transportation. Thursday's incident on the Red Line came just weeks after a metro tunnel in Washington, D.C. filed with smoke, causing the death of one passenger and the hospitalizations of dozens more, according to NECN. Why would the MBTA try to downplay its paying customers' fear for their lives?
There also appears to be no clear protocol or evacuation plan for when a subway car starts smoking. Must we remind you, MBTA, the average train-rider is not an expert on all things such evacuation protocols, and that multiple reports from witnesses and passengers on the train claimed there were no MBTA employees in sight when the incident occurred?
I'm sure many passengers were relieved to hear that the smoke was nothing serious, but what if a similar incident happens again, only to be far worse than a common malfunction? Will passengers hesitate to escape the train all out of fear that officials will publicly say they overreacted, rather than sympathizing with them and working actively toward a solution to prevent this from happening again? Governor Charlie Baker publicly stated that he too was "disappointed" in the MBTA's response to the accident, according to ABC News.
After an outburst of negative responses from the public about how the situation was handled, the MBTA released a public apology. "It was never the MBTA's intention to question what the customers were feeling or experiencing … at Quincy Center," Pesaturo said in a statement Friday. "The MBTA apologizes for the unsettling experience created by the mechanical issues with the Red Line train."
The MBTA's response to the incident was just unprofessional. It was their duty to take responsibility for what happened. If they had just done that initially, it would have spared them the embarrassment of the governor's statement and the negative responses.
Leave a Comment
About the Contributor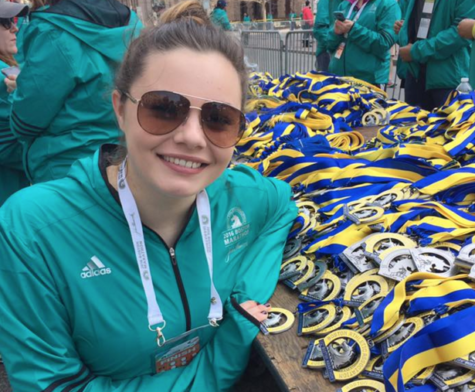 Katie Dugan, Assistant Opinion Editor
Born in Manchester, New Hampshire, Katie Dugan is a recent graduate of 2017 who majored in public relations. She lists among her many non-academic accomplishments successfully raising her pet, a beta fish named Moses and greeting the nations first sunrise on two occasions on top of Cadillac mountain in Maine's Acadia national park. She enjoys running, especially when the race is over and while she lives to explore her adopted city of Boston, just don't ask her for directions to where anything is. Finally, Katie loves the written word and working for The Suffolk Journal and sees the upcoming administration in Washington DC as an unlimited supply of future content for her columns.