Baker's remaining secretary picks should match his abilities
Governor-elect Charlie Baker has filled half of his cabinet positions so far to join his transition team. With five left, he should seek candidates who match his seasoned ability as a manager.
On Nov. 10, Baker named Chelsea's city manager Jay Ash, a Democrat, as his secretary of housing and economic development. As the top official in Chelsea, which has the highest proportion of immigrants of any Massachusetts city, Ash's immigrant-friendly policies seem to fly in the face of many of Baker's positions, according to The Boston Globe.
Ash's appointment is good news for the state's immigrants' rights supporters, and is a welcome counter-weight to Baker's less-than-friendly positions on immigrant issues. Baker has opposed driver's licenses for undocumented immigrants and supported the controversial Secure Communities program, which intended to deport illegals who had committed crimes. President Barack Obama ended Secure Communities in November as part of his larger immigration plan.
Ash's 14 years of experience managing Chelsea will come in handy when he begins his new position, which includes overseeing the Commonwealth's Divisions of Banks and Insurance and Department of Housing and Community Development, among other important offices.
Baker also smartly appointed Marylou Sudders, a former commissioner of the state Department of Mental Health and a child protection advocate, as his secretary of health and human services. Most importantly, her duties will include overseeing the state's health care website and the implementation of the Affordable Care act, according to the Globe.
Like Ash, Sudders is a smart pick because of her experience as an administrator and an advocate. In Sudders' case, her advocacy for children is crucial because the state's Department of Children and Families, which faced tough criticism last year, falls under her agency and responsibility. Sudders is also Baker's first cabinet pick who is an unenrolled voter, according to the Globe.
Baker chose Democrat Steven Kadish, chief operating officer of Northeastern University, and Republican Kristen Lepore, the director of an industry group, as his chief of staff and budget chief, respectively. Baker worked with both of them earlier in his career.
Halfway through appointing an otherwise impressive and seemingly well-rounded cabinet, Baker's choice for secretary of energy and environmental affairs is a young and relatively inexperienced state representative. Aside from running a small energy efficiency consultancy, Republican Matthew Beaton lacks experience in managing complex organizations, a stark contrast to his predecessors, according to the Globe.
Beaton is an odd choice for two reasons. First, he will be in charge of the departments of public utilities and environmental protection, despite holding few relevant positions in those areas. Second, Baker won the gubernatorial race in part because his supporters believed he would be an effective manager of state government, given his deep knowledge of its inner workings. But Beaton seems to lack the qualities helped Baker win.
With five secretaries left to pick, Baker should choose candidates who share his best qualities, like Ash and Sudders. They will likely face tough fiscal decisions, especially if the $329 million in cuts proposed by outgoing governor Deval Patrick affect their agencies.
As he prepares to take office in January, Baker must choose secretaries who share his ability to manage complex organizations on a difficult budget. If his secretaries don't share his talents, their performance could undermine his plans to make Massachusetts great again, hampering the promises he made to the voters who elected him.
Leave a Comment
About the Writer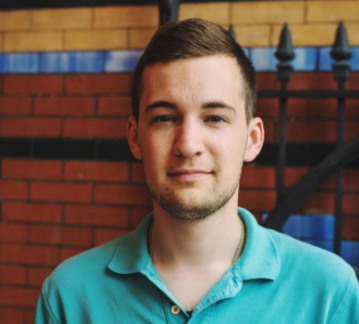 Sam Humphrey, Newsroom Manager
From starting as a staff writer to helping edit and manage the entire paper, Sam has seen every side of the Journal there is. He covered protests, changes in the school's administration, and local political events on Suffolk's campus and across the city. He graduated from the Sawyer Business School in May 2017 but his favorite memories of Suffolk are from his four years on the paper.