Boston officials are still scrambling to find shelters for those displaced after the Long Island bridge, and the homeless shelter on it, closed last month. The closure could not have happened at a worse time.
"We are going to house homeless people in the city of Boston. We are looking for locations to help," Walsh said in a statement last month.
Efforts to find homes for these people should have been made long before it was decided that the bridge would be closed. The winter months are upon us, and there is still no permanent solution to house the displaced people.
Since the bridge closed, most of the displaced homeless people have been staying in improvised shelters, where they have been sleeping on cots and mats, according to The Boston Globe. Others have opted to sleep outside. Unfortunately, the city has had trouble with finding temporary homes that are available. According to the Globe, the only candidate for a "temporary long-term solution" is an unsightly location on the edge of the South End where the city used to run a methadone clinic.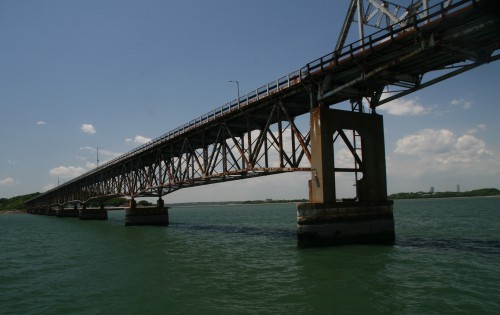 Reporters from the Globe spoke to women at a rally last Wednesday night that called for Boston to do more for the homeless. "Women may choose to stay in very dangerous situations, or doubling up with friends because it's safer," said Cherie King of the Boston Homeless Solidarity Committee.
In an interview with CBS Boston, one displaced woman said, "We're not all drug addicts. We're not all out here doing criminal acts. Some people really need these places for stepping-stones. It's going to be winter. What are we going to do, sleep outside?"
I've always felt that there was a lack of compassion toward the homeless. If this was a hospital or an office building that suddenly became unavailable, I feel that the response would have been more thought out and urgent.
As a community, it's time to let go of the stigma we have against the homeless. There is an assumption that all homeless people are in that situation due to their own faults, whether it be drug addiction or financial irresponsibility. While that is possible, it is not always true. People can be homeless for a number of reasons that they have no control over.
According to the National Coalition for the Homeless, the top factors that contribute to homelessness include lack of affordable housing, lack of preventative services to keep people from losing their housing, and inadequate treatment programs for those suffering from substance abuse and mental illness.
Homelessness results from a number of complicated circumstances that require people to choose between food, shelter, and other basic needs. The only way to bring an end to homelessness is to ensure jobs that pay a living wage, and provide substantial support for those who are unable to work, like affordable housing and healthcare.
It's almost impossible to imagine a world where all of those things are possible, but it's time to show a little compassion. Homelessness is a serious problem that is not going to disappear overnight. But ignoring someone who has hit a rough patch won't make the problem go away.
I'm not saying you should empty your wallet every time you pass a homeless person asking for spare change. Instead of turning your nose up  at them as if they're some sort of annoyance that you have to deal with, treat them like human beings.