Around 300 people gathered in an otherwise barren Massachusetts Institute of Technology campus Saturday to hear Noam Chomsky, Bill Fletcher, and other progressives speak at Massachusetts Peace Action's, "Foreign Policy for All" conference.
As attendees filed into the theater for the first discussion of the day, many stopped to thank Chomsky for his activism and insight. A Professor Emeritus of MIT's department of linguistics and philosophy, Chomsky is well-known and widely regarded as one of the leading intellectuals on the political left.
Cole Harrison, executive director of Massachusetts Peace Action, welcomed the crowd and briefly discussed the need for a progressive foreign policy. He welcomed Chomsky and labor activist Bill Fletcher to the stage to lead the discussion "Foreign Policy for the 1 percent vs. Foreign Policy for All."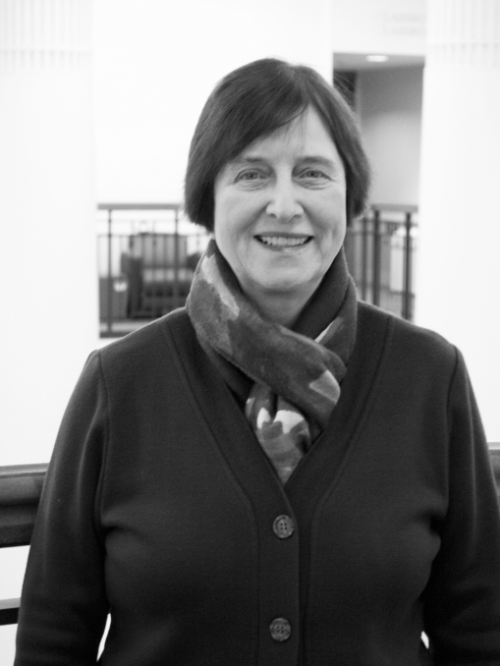 Chomsky started the discussion with an extensive history of American military interventions around the world, listing a plethora of engagements both big and small.
"If you own the world, you have to protect it," Chomsky said, describing what he saw as the mindset of many American politicians. He added that several polls have found the majority of Americans do not want the U.S. as a world policeman.
Fletcher, for his part of the discussion, emphasized the impact Republicans and conservatives had on foreign policy.
Republicans won lots of midterm races because they "appeal to this sense that the world is out of control because [the U.S.] does not own it all," Fletcher said.
"People say there are no more moderate Republicans but they now lead the Democratic party," added Chomsky.
Both speakers scrutinized American politicians and multi-national corporations during their speech.
"It's hard to find an anti-imperialist sentiment in the political class today," Chomsky said, noting that more people have been charged under the Espionage Act during the  Obama administration than any other time in the law's history.
Americans are "living in a country that is the repressive arm of global capitalism," Fletcher said several times throughout the discussion.
Following Chomsky and Fletcher's discussion, the crowd dispersed into workshops that focused on specific issues within foreign policy. Suffolk Law School professor Valerie Epps co-presented "The U.N. and International Law: Can they help with Global Crises?" with William Langley, a provost and professor at University of Massachusetts Boston.
Their workshop was attended by around 40 people, by Epps' estimate.
"There were a number of thoughtful questions and comments, and you had the sense of a highly intelligent and articulate audience that was very thoughtful about all the issues that were being raised," Epps told The Suffolk Journal in an interview Monday.
Epps and Langley's discussion centered on the U.S. participation in the U.N.
Epps, whose academic areas of focus include international law and laws of armed conflict, has also taught courses on immigration law and constitutional law at Suffolk. She serves on the board of the United Nations Association of Greater Boston, and has also served on the board on the American Civil Liberties Union, and was the coordinator of the northeastern region of the Legal Support Network of Amnesty International.
"I've tended to look for [progressive] groups outside of academia," Epps said. She became acquainted with several members of Massachusetts Peace Action through the now-defunct Coalition for a Strong United Nations.
For students interested in international relations and international law, Epps has the same message for undergraduates as she does for her law school students.
"The first thing to do is to take all of your courses very seriously. When students come to me and say they want to be an international lawyer, what we tend to say is: 'you have to be a good lawyer before you can be a good 'something' lawyer,'" she said.
Students can also learn a lot about their potential areas of interest without waiting to take classes, she added.
"The other thing I say is: go to all the conferences and meetings you find in the public forum that look at issues that fall broadly within international relations. Get a sense of which organizations are out there, and what they're doing. If there is a role for students [in the organizations], volunteer, sign up, do it," she said.
After the first round of workshops, journalists Phyllis Bennis, who has contributed articles to multiple outlets including the Washington Post and USA Today, and Stephen Kinzer, a former New York Times correspondent, led another discussion in the afternoon, followed by another round of workshops.