A letter to students from Martha Coakley
Editor's note: This is an open letter to students written by Attorney General and gubernatorial candidate Martha Coakley. The Suffolk Journal does not endorse candidates, and this letter is not an endorsement. If any other candidates had submit a letter to the Journal, we would have published it as well. For more information on other candidates running for governor, check their election websites.
I am running for governor because I believe we have the opportunity right now to create a fair and prosperous future, and a strong economy that gives everyone a fair shot.
I've had the opportunity to meet so many amazing college students along the campaign trail. People come from near and far to attend our world-class colleges and universities.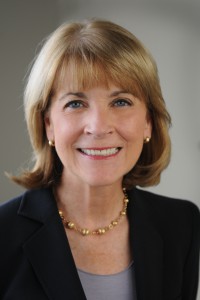 But, we need to make sure jobs are available when students get out of school, so they stay here, start a family and contribute to our economy.
When I am governor, we will focus on real regional economic growth, and empower different regions to pursue effective development strategies. I will make $500 million in funding available over 10 years to support regional development proposals focused on job growth, workforce development and business competitiveness.
I will ensure that we are providing access to early education for all of our children, connecting our businesses and community colleges so that we are training our young people for the jobs that are open, and continuing to fight for the rights of all workers, including women, by providing earned sick time and closing the gender wage gap.
Right now in Massachusetts, we have the opportunity to fully realize the potential of our new innovation economy. We must make sure that we continue to lead the world in emerging industries like big data, eHealth, digital marketing and robotics by supporting talent retention, workforce development, and investing in research and development.
For too many, a quality higher education remains out of reach. That's not fair, and I am committed to fixing that.
I will institute a full-need financial aid policy at Massachusetts community colleges, so no qualified student is turned away from a higher education because of their inability to cover the expense.
I will also double the number of paid internships in the life sciences, clean tech and technology sectors. Internships provide much-needed talent to local companies, offer meaningful work experiences for students, and help the Commonwealth retain its most valuable competitive advantage: our people.
I have devoted my career to protecting children, standing up for consumers and taxpayers, and fighting for equality. I am proud to have led the nation in taking on the big banks on Wall Street for defrauding homeowners, and challenging the constitutionality of the Defense of Marriage Act (DOMA).
We know this race will be won at the grassroots. Every single vote will matter in this election.
But if all work together, we can win. I need you to talk to your friends, neighbors, colleagues, text them, and post it on Facebook. Talk even to those people you think might not agree with you. Tell them what's at stake in this election: Opportunity for our children, for our working families, for the next generation.
Martha Coakley is running for governor of Massachusetts on the Democratic ticket. To learn more about her campaign, or to volunteer, visit her website, www.marthacoakley.com.