Celtics preview: Surprises this season?
by Sammy Hurwitz
As the NBA tips off this week, the Boston Celtics' season is still up in the air.
Overall, the Celtics are still very young, and their contending status is very much in the air. It has become evident that this team goes as Rajon Rondo goes. Meaning that "no Rondo" will likely mean "no playoffs."
His health is vital. Even with the star point guard, the Celtics' chances of snagging a seven or eight seed aren't fantastic. However, it is definitely not out of the question, especially in the Eastern Conference.
The Cleveland Cavaliers have the new big three, but there's always the question of chemistry. With teams like Toronto, Chicago and Indiana (who will likely be without Paul George for the season) being last season's other big teams in the East, it is anyone's conference.
The Boston Celtics topped the Brooklyn Nets 100-86 last Tuesday, to close out the preseason.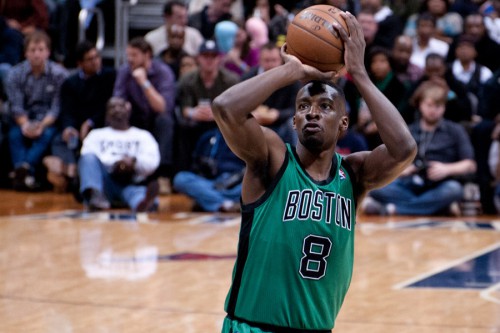 The big story (literally) has been forward Jared Sullinger. The big man shot a perfect 6-for-6 from inside the three-point line, and despite a 1-for-4 performance from beyond the arc, his cumulative preseason three-point shooting percentage stands at 50 percent.
"Sully" also added 17 rebounds, two of which were offensive, and two steals, to cap off his big performance. In his third NBA season, he will undoubtedly be handed his most significant role to date, but the added pressure won't be a factor according to the rising star.
Another interesting story to follow will be the rookie season of the Celtics' latest high profile rookie, point guard Marcus Smart.
The sixth overall draft pick had an impressive preseason, as he averaged the third most steals per game in the NBA behind Gordon Hayward and Chris Paul.
In the preseason finale, Smart scored a notable 16 points, before sitting out the entire second half. The youngster has often been criticized for his jump shot, or "lack-thereof." In college, Smart hit only around 26 percent of jump shots from inside the arc while playing for Oklahoma State, and 28 percent from beyond, according to shotanalytics.com. Despite this, Smart has shown signs of improvement, hitting five of his last 13 three-point attempts this preseason.
Still not stellar, but it's an improvement.
Where Smart really makes an impact is on defense. The 20-year-old shows that he can already have the ability to be one of the NBA's elite lockdown defenders, largely in part to his long wingspan, and quick feet.
Add him to an already formidable defense featuring the likes of Rondo, Avery Bradley, Gerald Wallace and Sullinger, and it seems like the Celtics have something good going on.
So, don't expect banner No. 18 from this year's young Celtics squad, but do expect an improvement from last year. The Celtics will open up regular season play at home against the Nets Oct. 29.
Leave a Comment