Ukraine under pressure
Hang on for a minute...we're trying to find some more stories you might like.
By Alexa Gagosz
The conflict with Russia and Ukraine never had a true beginning, nor has it had a true ending. Ukraine never fully declared itself under attack, so it can never say that the country has been defeated. Although Ukraine has had some victories, their failures have been more notable. After six months of fighting, they have lost more than 3,000 men and have lost control of part of the east with the annexation of Crimea, according to The Economist. Additionally, Russia pressured delay on finalizing the Ukraine-European Union Association Agreement, threatening Ukraine with stricter trading policies to prevent European products from flooding into Russia.
On Sept. 16, Petro Poroshenko, the Ukrainian president, called the day historic after the EU ratified the agreement of the Ukrainian Rada. Poroshenko led a chorus in the anthem, "Ukraine is not dead yet."
The Economist reported Poroshenko called it a "celebration" since the former president, Viktor Yanukovych, rejected a version a year ago that had sparked a series of civil unrest and protests in Ukraine.
Despite the celebration, the plan will not be put into place until the end of 2015 to give Russia, Ukraine, and the EU time to find a compromise. BBC reported that Poroshenko has urged the U.S. military to assist their "ill equipped young servicemen" towards the pro-Russian eastern separatists.
According to BBC, President Barack Obama said that military support would only include non-lethal equipment. Poroshenko insisted, telling Congress that Ukraine needed more equipment, which meant both lethal and non-lethal weapons. Even with Obama's comments, Congress gave applause and standing ovations throughout Poroshenko's speech. According to BBC's North American Editor, Jon Sopel, the U.S. lawmakers wanted to show Ukraine's president that his fight was also theirs.
By the end of the meeting, BBC reported Obama proposed $46 million in assistance for the Ukrainian military, but stopped short at the request of lethal aid.
Meanwhile, the EU is ignoring President Vladimir Putin on his threat of sending troops to Ukraine's capital Kiev and other European capitals, such as the ones of Nato military alliance members Poland and Romania, "within two days," according to BBC.
In the Italian newspaper La Repubblica, Putin was quoted telling European Commission head Jose Manuel Barroso that he could "take Kiev in two weeks."
Novoazovsk and Bezimenne, two cities in Ukraine, were taken down by rebel forces. A large area north of them is also being occupied, according to submissions to BBC.
It is clear that Ukraine cannot win against Russia, but not just because of their military. Russia has its limits, and the people of Russia do not want full-on war with Ukraine. They are sick of the killings of soldiers and the recession that sections of the country are now diving into, according to The Economist. Both presidents want a truce: Putin to avoid the questions raised by the relatives of the dead, and Poroshenko to win the next parliamentary election in late October.
Nevertheless, the end of the conflict is not close. Rebels continue to advance in the east as they capture more territory and the violence continues.

About the Contributors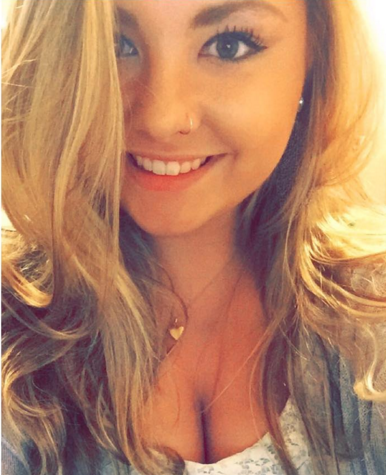 Alexa Gagosz, Previous Editor-in-Chief
Former Editor-in-Chief of The Suffolk Journal, fighter for equality and former World News Editor. Most likely found in The Journal's office, getting lost in the Massachusetts State House or frolicking around Boston Harbor. Thrives off of investigation pieces that consume her.