Islamic State of Iraq and Syria: A threat to nations
By Alexa  Gagosz
The Islamic State of Iraq and Syria, also known as ISIS, claims itself to have religious authority over every Muslim around the world and is attempting to bring every region that is Muslim-inhabited under its political control and power since its foundation in 1999.
Their goal is to return to the early days of Islam, where the model is a type of Islamic state led by a group of religious authorities under Caliph, who is believed to be a political successor of Muhammad.
Al-Quaeda cut all ties with the group in February after an eight-month power struggle. Al-Quaeda reported that it was because of the group's amount of brutality. In 2004, the group's original leader, Abu Musab al-Zarqawi, had only sworn loyalty to Osama bin Laden. After bin Laden's death in 2011, loyalty to al-Quaeda was considered done, and ISIS claimed to be superior.
The debate on whether to call the extremist group "ISIL" or "ISIS" is ongoing. The Wall Street Journal states that the "S" stands for al-Sham, which is only a larger area of Syria. President Obama uses "ISIL," which is "Levant," the eastern Mediterranean region that includes Syria, Lebanon, Jordan, and Israel.
France 24 reported that in this past month, the United Nations sent a team to the Middle East to evaluate the abuses and killings carried out by ISIS and rated them on "an unimaginable scale." Zeid Ra'ad Al Hussein, U.N. High Commissioner for Human Rights, is urging leaders across the globe to protect women and children from extremists, who he said are creating a "house of blood."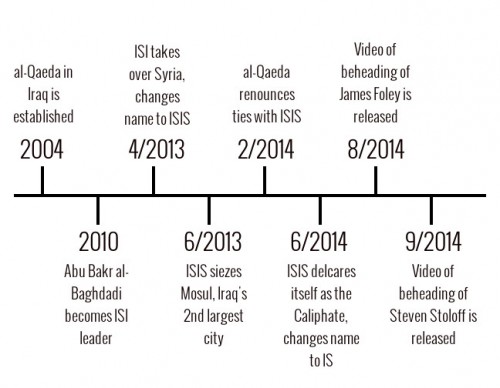 Within the last month, two American journalists were beheaded after reporting the killings across Syria and Iraq. Obama had a quick response to the news.
"America will lead a broad coalition to roll back this terrorist threat," Obama said, according to The Washington Post. "Our objective is clear: We will degrade, and ultimately destroy, ISIL through a comprehensive sustained counterterrorism strategy."
Diane Foley, the mother of freelance journalist James Foley, who was beheaded by ISIS, said that the U.S. is not doing enough, according to BBC. She was scolded by the government, and her family was told that they would be prosecuted if they raised a ransom for their son. She continued to criticize the Obama administration for not acting when the family was told that they would not make a trade of prisoners, or even attempt to save their son, according to multiple news outlets.
Foley, 40, was captured in April 2012. His family found themselves believing the attempt to save Foley was nothing but an "annoyance" to the U.S. government.
New stories have come out on U.S. citizens living in fear, sometimes joining the extremist group or aiding them. A 19-year-old Colorado woman pleaded guilty when authorities found that she was feeding information not only to ISIS, but also a number of members who belong to al-Quaeda, according to The Washington Post.
The CIA believes that 2,000 out of 15,000 fighters from 80 different countries are believed to be westerners, some being U.S. citizens. With Obama planning on bombing ISIS in Syria, some believe this will be history repeating itself from 2003 when the U.S. invaded Iraq.
About the Contributor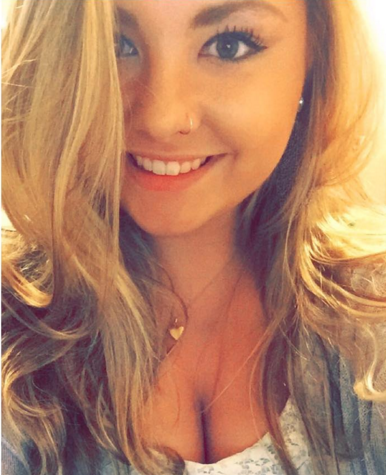 Alexa Gagosz, Previous Editor-in-Chief
Former Editor-in-Chief of The Suffolk Journal, fighter for equality and former World News Editor. Most likely found in The Journal's office, getting lost in the Massachusetts State House or frolicking around Boston Harbor. Thrives off of investigation pieces that consume her.