No Climate, No Cry? When will we heed climate change danger
Edward Abbey once said, "Growth for the sake of growth is the ideology of the cancer cell." Clearly, that is not the attitude that motivated Manifest Destiny, and the continued pillaging of our natural resources, or my ex-roommate, who said he simply "didn't believe in recycling."
They say that "ignorance is bliss," but only until you are hungry. The U.N. Intergovernmental Panel on Climate Change (IPCC) has issued its second of four planned reports examining the state of climate science. It states: "impacts from recent climate-related extremes, such as heat waves, droughts, floods, cyclones, and wildfires, reveal significant vulnerability and exposure of some ecosystems and many human systems to current climate variability."
We ignore the literature and facts that have been thrown in our faces.  Al Gore brought climate control in the facet of not only pop culture but all culture when he released An Inconvenient Truth close to a decade ago. We have even had a surge of other great documentaries such as the HBO-produced Gasland films and The Vanishing of the Bees. Yet we are persistently ignoring it.
I am a lone person who wants to educate myself and eliminate any negative influence I can in the world. I just do not understand what the root of the issue could be.  Is there a communication breakdown? Is it simply human avarice?
We are reckless, "we are headed well past a doubling (which would take us to 550 parts per million of CO2 in the air) this century. We're headed towards a tripling (820 ppm) or quadrupling (1100 ppm) of atmospheric CO2 levels."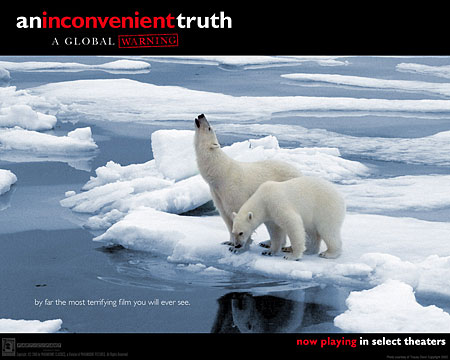 That comes from a Thinkprogress article, a great and site that has a plethora informative articles. Yet, we turn our face in another direction.  Maybe it is just laziness brought on by "generation me." We are too scared to articulate something beyond our own vapid online presence (or lack thereof) and maybe, just maybe, it is fear.
Franklin Delano Roosevelt once said "The only thing we have to fear, is fear itself." Well, what embodies that everyday fear? Abuse, deformity, daily profits? Maybe something like France's Lafarge and Switzerland's Holcim agreeing to a merger to create a company worth $55 billion with a presence in more than 90 countries. The amount of carbon that will be produced now is immeasurable, when we could use something like fly ash that could work like a cement substitute. Maybe it is because our global "temperature could increase by 4°C [7°F] or more."
Or something that will stick out is "By 2100, for the high-emission scenario RCP8.5, the combination of high temperature and humidity in some areas for parts of the year is projected to compromise normal human activities, including growing food or working outdoors."
Does that not scare you? Does that not make you want to strive for a better tomorrow? "Newly elected Chilean President Michelle Bachelet has promised Chileans a heavy dose of ambitious reforms during her first one hundred days in office. These include changes to tax laws, improvements to health and education systems, increasing social mobility, environmental protections, and imposing Latin America's second carbon tax," according to Thinkprogress.
Hell, there are electric busses being positively tested around the world while the American Legislative Exchange Council continues its path of destruction against anti-gun laws and clean energy.
At the end of the day, my article will only reinforce a few opinions for my ideas, and reaffirm those who disagree. There is way too much red tape for any and all prose to decimate. I will plead though, plead because I want to raise and live with a family in a world that will not be suffering. I plead because it is a base function because at this point it is the only thing I can do. It is not a question of whether you want to live comfortably. It is whether you want to live at all.
David Attenborough put it nicely once: "Anyone who thinks that you can have infinite growth on a planet with finite resources is either a madman or an economist."
Leave a Comment