Last Monday, The New York Times reported that the Obama administration would soon announce a plan to end the National Security Agency (NSA)'s bulk collection of Americans' telephone data.
However, as news outlets soon reported, the reform does little to actually protect Americans' privacy and shrink the surveillance state. This bill is just a phony show by an Administration that does not care about our civil liberties.
While the NSA's data collection program would end, phone companies would still be required to collect customers' phone data and forward it to the NSA upon request. Phone companies do not have to keep the data longer than 18 months, which is much shorter than the five years the federal government currently requires.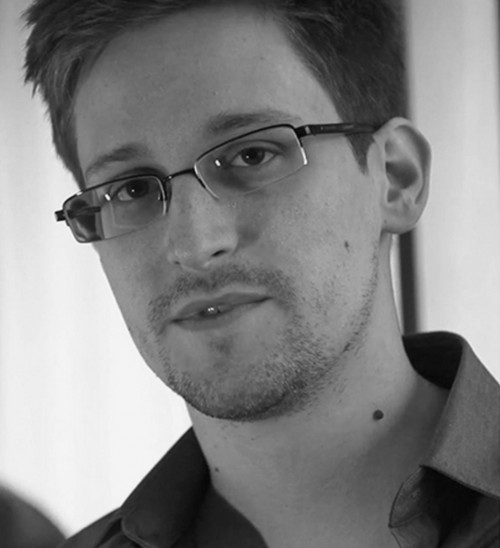 Shortly after Edward Snowden exposed the NSA last year, Glenn Greenwald and Ewen MacAskill reported in The Guardian that the government had "obtained direct access to the systems of Google, Facebook, Apple and other US internet giants," through its top-secret PRISM program. PRISM allows the NSA to investigate users' search histories, emails, shared files, and live chat feeds.
As if spying on our phone calls was not disturbing enough, the government also has access to some of our most personal data. The government could easily use this Orwellian program to compile profiles of innocent Americans, even if they had not visited jihadist websites or been linked to terrorist communications.
Though The Guardian reported that the program targets customers "who live outside the U.S., or those Americans whose communications include people outside the U.S.," such a secretive program with no accountability could be used far more sinisterly to spy on anyone with accounts on some of the most popular websites.
The PRISM program not being addressed in the recent proposal is a telling sign that Obama and his administration are not willing to give up the NSA's most invasive program, and therefore are not serious about balancing privacy and security.
Justin Amash (R-MI), a keen supporter of privacy, may propose an amendment to this year's Defense Appropriations bill that would bar the NSA from using provisions of the Patriot Act to justify its bulk collection. Amash originally introduced the amendment last year, but it failed by a slim margin of 205-217.
Last October, Jim Sensenbrenner (R-WI), who helped author the 2001 Patriot Act, introduced the USA Freedom Act and according to his Official House Website, the Act plans to "end bulk collection under 215 of the Patriot Act," and would require "the government to more aggressively filter and discard information about Americans accidentally through PRISM and related programs."
Sensenbrenner's USA Freedom Act would be a good start, provided that it applies to both Americans' phone and online data. The government should also heed the Fourth Amendment, which protects us against unreasonable searches and seizures, and requires the government to obtain a warrant before such a search.