Malaysia Airlines tragedy highlights media's poor crisis reporting
Human tragedy has recently come under the attack of the media circus, a poor reflection on how we tell and receive our news.
For weeks now we have been listening, reading and watching news about the missing Malaysia Airlines Flight 370 and it seems that as of Monday, closure has been found as somber as it is.
On Monday, Malaysia's Prime Minister announced that the missing Flight 370 ended in the southern Indian Ocean, based on new analysis of satellite data by a British satellite company and accident investigators.
The relatives of the lost passengers received a text from Malaysia Airlines that read "we have to assume beyond any reasonable doubt that MH370 has been lost and that none of those onboard survived."
There was immediately a barrage of coverage about the announcement, understandable due to the notoriety of the event, followed by photos of grieving family members. Grief, like it is so often in the media, was turned into a commodity. Do you want to click on the link that has pictures of families reacting to the news? Do you want to see pain in a detached manner? Look, they even have it in a slideshow.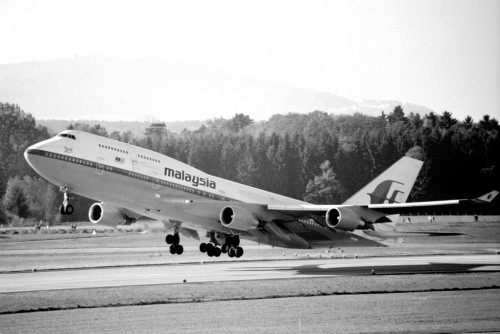 Despite the news people still are waiting on "hard evidence." While I am sure there are people who are still genuinely uncertain about the validity of Malaysia Airline's statement, there are also cynics who look at this as a way to keep the ball rolling, to keep the story going longer.
It has been reported that police are focusing on four possibilities about what happened, including a potential hijacking, sabotage, psychological issues or personal problems of the passengers or crew.
It will undoubtedly be a long, tiresome investigation.
For weeks, theories, fear mongering and sensationalism have plagued the news about the missing plane. Everyone became an expert; people became headstrong in their beliefs. News outlets were reporting possibilities, rather than facts, stirring the pot unnecessarily.
I get how news works. I get that the hot button issue, the one that will receive the highest ratings or the headline that will lead to the topic trending on Twitter, is the one that you want to put first in the lineup or print on the first page. However, it took a tragedy like this to shine a light on just how damaging such a practice can be.
News outlets such as CNN enabled a report-first-ask-later mentality when it came to reporting on the issue – and rightfully came under fire for it.  There's always a mindset in reporting about how to get the news out the quickest and how to deliver the strongest impact. This is not the first time that CNN has been on the receiving end of ridicule but it is the most recent, and the one that will likely stick in our minds for the time being.
Two-hundred-thirty-nine people died on that flight. While people were speculating about terrorism, mysterious plane malfunction and even aliens I feel as if that fact, that sobering, miserable fact was put on the back burner only to be brought back to light with the announcement that the flight was lost.
Two-hundred-thirty-nine individuals got on a plane and never met their destination.
Leave a Comment