By Pierre Bono
The latest revelations that Benjamin Netanyahu's government has approved the construction of over 2,000 new units in Israeli settlements across Eastern Jerusalem and the West Bank further illustrate a historical trend of failed or compromised U.S. sponsored negotiations between Palestinians and the Israeli government. Every day, homes of innocent civilians continue to be bulldozed, and their farms and olive trees repossessed or destroyed. The now more than 60-year-old tradition of relocating Palestinians from their own lands persists in earnest to this day. Beginning with the Arab-Israeli War of 1948 when more than 700,000 Palestinians were displaced, and then blocked from returning after the conflicts resolution. The establishment and preservation of a self-serving Zionist state has been the primary objective of the Israeli government, a goal that works directly towards the detriment of local Arab-Muslims who are displaced from their homes, dissociated from their history, and attacked within what used to be their own lands and neighborhoods. All of this continues to be done to accommodate growing influxes of Jewish settlers, thereby fulfilling a divine edict for all Jews to return, if possible, to their biblical homeland.
The issue of steadily expanding Israeli settlements has been a major agitating factor in the Middle East, and one that has deep roots in the manipulations of foreign powers within the area, more often than not, serving implicitly non-Muslim and non-regional interests. Owning a long and storied history concerning the often times lop-sided and exploitive behavior of Judeo-Christian Europeans within Arab-Muslim economic and political affairs, the Middle East has rallied against what they perceive as an explicit manifestation of western exceptionalism within their own neighborhood. Culturally and ideologically isolated in the region on all sides by countries and people who empathize with the struggle of fellow Muslims, and rally to denounce the continued duplicity of the U.S. as well as the inaction of the U.N., Israel finds itself in a very delicate and volatile situation. It can be argued that in its fervor to acquire and develop the material and institutional firepower to establish the ideal Jewish homeland, Zionist interests have overlooked, or more likely disregarded the consequences of their fiery rhetoric, violent repossessions of land, and cultural dissociations. By way of their effective ghettoization of Palestinians, the Israeli government has created what many consider a neo-apartheid state. Following traditions similar in character to 20th century South Africa, Israeli Zionists have marginalized and dissociated Palestinians by surrounding them in concrete barriers, thus forcing them to commute through police check-points to menial jobs, or half-funded schools. Legitimate intra-Israeli-Palestinian political cooperation within the Israeli government is negligible if non-existent. Glass ceilings and barbed wire have come to characterize the Palestinian condition. Ironically enough, instead of making themselves safer, the Israeli government has continued to double-down on their perceived necessities of self-preservation via military might and institutional homogeny, tendencies which have served to further stratify an already unequal and repressed community fueling the fires from which it hides.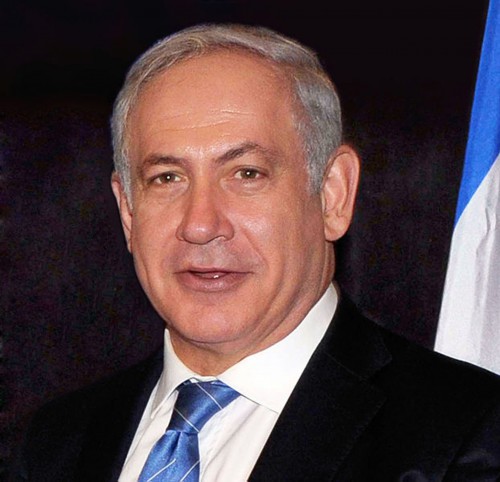 Settlements, although only a part of the conflict as a whole, have been the cause of significant geo-political and cultural conflicts over the past six decades, including both Intifadas, which occurred from 1987-93 and 2000-05 respectively. The Intifadas characterized a situation in which domestic tensions boiled over and violence ensued on both sides. It is fair to say that the direct actions of the Israeli government, its military, and the acquiescence of the international community by way of the U.S.' veto at the U.N. have not had the intended effects of either protecting Israel, creating a lasting peace between Jews and Muslims, or reconciling the needs of a displaced and abused people in what used to be their home. It seems as though the radical edges of right-wing policy have hijacked both Israel, the U.S. and the U.N., suffocating all viable avenues of reconciliation, thus forcing Palestinians and their sympathizers to take matters into their own hands either through alternative diplomatic avenues, or violence.
Although the situation continues to seem bleak, there is hope. A burgeoning "Boycott, Divest, Sanction" (BDS) movement has been growing and has shown gains within and outside of Israel. Furthermore, with the advent and development of mass media and its associated technologies, the plight of Palestinians can be witnessed across the world and in real-time. Attitudes are changing and those interested in the cause of the oppressed are mobilizing on all fronts and across all sectors whether it be businesses, educational institutions, media personalities, and politicians; it is becoming more and more apparent that the tide has been turning away from Israel.
Returning to the U.N. and its decades of inaction, it would be easy to point the finger directly at an institution that has historically failed to effectively intervene on the world stage with regard to violent, ethnically based conflicts. To do so, however, would be to ignore the crux of the issue at hand. Support within the U.N General Assembly has been resounding in its support of the Palestinians. Every year since 1972, resolutions have been proposed to curb Israeli policies, and condemn their aggression in the region. Regardless of the overwhelming level of approval, resolutions put forth by the U.N. Security Council are subject to dissolution by way of a single veto. This veto usually comes at the hands of the U.S., which has intervened 42 times in 39 years in favor of Israel.
Assistant Professor Robert Laffey of the government department sees these tactics as motivated by a concerted effort to stall and frustrate the efforts of an effectively grass-roots movement domestically and internationally.
"Many People have come to agree that Israel doesn't want a peaceful resolution, they don't want a Palestinian state … Israelis don't want to abide by international law because they know it will go against them." whereas on the other side,  "For the Palestinians its the only viable route they can rely on to gain legitimacy." Laffey is a specialist on U.S.-Middle East relations as well as the Arab-Israeli conflict.
Given enough time by frustrating diplomatic and political efforts, Israeli settlements will continue to consume Palestinian lands until the already tenuous idea of a Palestinian state disappears. "The more settlements in the West Bank, for example, means less land for Palestinians. If the Israeli Zionists were genuinely seeking a legitimate peace, where will the Palestinians go when it is over?" Laffey characterizes Israeli actions as "people moving into your backyard, setting up camp, and then abruptly kicking you out," effectively claiming the land was theirs to begin with.
Furthermore, the efforts of lobbies and U.S. financial support half a world away have had a deep impact on the Zionist agenda. "Israel receives over $3 billion a year in military and institutional aid from the U.S., aid that comes directly from the approval of congressional committees. These committees, run by congressmen and women who run on two-year terms are subject to the overwhelming pressure of AIPAC lobbyists who are more than happy to slander and denounce politicians who refuse to abide by their beliefs and standards, thereby hurting their ambitions at reelection." Historically, Congress has been hamstrung on issues in which powerful lobbies interest themselves. Caught between career advancement and a moral crusade it is apparent that many have chosen the former.
It is important to recognize that the motivating base of support for these policies and government actions on the part of U.S.-Israeli interests are not coming, in large part, through the secular moderate factions of each country, but more so by their right-wing neo-conservative militant political parties.
Laffey recognizes "there is a center, left, and right, in Israel but settlers have historically been more motivated by a neo-manifest destiny inclination to reclaim lands that weren't theirs at the behest of a like-minded polity."
Often defending their illegal reclamations by exulting the principles of self-defense, as though the well-oiled military and political machine of Israeli society is honestly threatened by largely unarmed rock throwing dissidents moving against the status quo.
The Zionists like to "present ideas that depict a condition of violence that goes one way, when in fact it goes predominantly in the opposite direction," according to Laffey. Although avenues of international diplomatic intervention have been traditionally stifled, and military action is effectively impossible for such a fragmented and ill-equipped populous, strong grass-roots movements such as BDS have become quite influential both in the region and across the world.
By spreading awareness of the injustices taking place, both Palestinian and non-Palestinian activists have mobilized and produced gains across the world by peaceful diplomatic action, encouraging business and academic institutions to detach themselves from activities and practices that support the settlement efforts. "The E.U. has been the most prominent influence on the BDS campaign away from the region," said Laffey. "The U.S. has been the slowest to show support for BDS on a large-scale." However, just this past year the American Studies Association voted to support the BDS movement.
"The members of the American Studies Association have endorsed the Association's participation in a boycott of Israeli academic institutions. In an election that attracted 1,252 voters, the largest number of participants in the organization's history, 66.05 percent of voters endorsed the resolution, while 30.5 percent of voters voted no and 3.43 percent abstained. The election was a response to the ASA National Council's announcement on Dec. 4, 2013 that it supported the academic boycott and, in an unprecedented action to ensure a democratic process, asked its membership for their approval."
As one of the most enduring trials of the 20th and 21st century, the oppression and bitterness that have come to define the Israeli-Palestinian crisis are prominently displayed across the media and within political circles. Resolution seems difficult, and reconciliation closer to impossible. However, progress can be achieved one step at a time. The rapidly dwindling support for the oppressive Israeli regime and its settlement projects is becoming apparent, diplomatic and civil mobilization of Palestinians has deepened and spread, and attitudes are beginning to shift not only outside of the U.S. but also within.