It was a Sunday and I felt like wearing lipstick. I sat in the small, rectangular room of my East Boston apartment, put on a cute outfit, black heeled boots adorned with a gold buckle, and carefully applied a pinky-orange shade of Revlon to my lips.
I stepped out onto the city streets, smiled into the sun, and walked toward Maverick Station. The ground was a little wet from some melting snow. My heels splashed through small puddles as I stepped with pride down the street, only to be halted by numerous men stopping to stare. Some made a comment; some invaded my space; all made me feel uncomfortable and punished for wanting to wear a bright color on my lips and a heel on my feet. I felt embarrassed and ashamed of the very things that should make me feel like more of a woman.
By some kind of coincidence, my roommate asked me that evening to watch a video she had shared on Facebook. It was titled "Oppressed Majority," a French video with English subtitles. I stared at the 10-minute short film on the screen of my iPhone and my whole viewpoint was changed.
Éléonore Pourriat, the director, had a strong story to tell, and her approach was immensely powerful.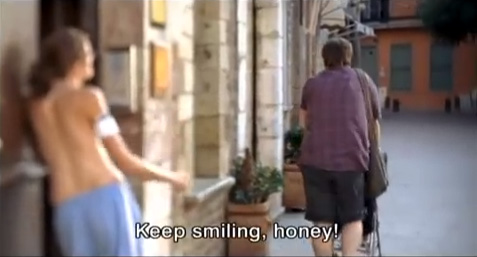 The video portrays common roles of sexual harassment and assault reversed.
In the video, a man walks down the street with his child a stroller and receives sexual comments from the woman who pass, who incidentally are running topless. He is taken into an alleyway and sexually assaulted until he cries. Women ask him questions, and then say, "why am I asking a man." The actor's face illustrates pure terror and helplessness. Even his wife does not take his struggles seriously.
As a young woman, especially one in college, I have come to expect to be treated like this. After that day in the sun, I told my roommate of feeling violated and disgusted from the attention I received based on a little lip color. I blamed myself. But, it is not my fault. I should be able to wear whatever I want without becoming victim to the slurs of random men on the street. I hate that it took a video for me to realize this and it is shameful that college-age women expect this kind of treatment when dressed in anything that is not a sweatshirt.
If everyone took the 10 minutes to watch this video, maybe there would be less sexual harassment in the world. Why is it that despite an entire women's rights movement, we are treated like items because of the body parts we are biologically born with? Why is it that a man on the street does not stop to ask me what newspaper I read, rather than to say, "Hey mommy, can I go with you?"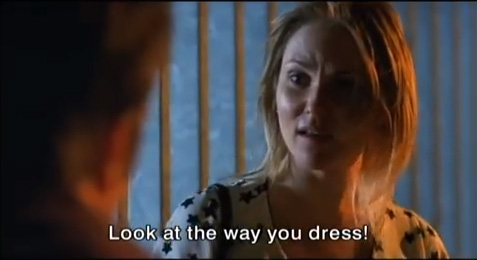 "Oppressed Majority" is a step in the right direction. It is a chance for the world to see just how vulnerable and violating walking down the street can be, but it is a shame that we need a video of a man being treated in this manner to realize it is not okay to treat women this way. I want to see a world where a woman can walk down the street, showing some skin, wearing heavy makeup and high heels, and not be assumed a slut deserving of assault – physically or verbally.
I do not think that world is nearby, but maybe if we all take 10 minutes to watch this video, we can work toward equality.