Home Away from Home program teaches students about new cultures, helps international students adjust
As Suffolk welcomes new international students every semester, the International Students Services Office (ISSO) is avidly looking for ways to help students with immigration, registering for classes, and learning about American culture. To facilitate the transition between cultures, ISSO's "Home Away from Home" program serves new students to ease their steps into Boston, while domestic students learn about cultures and life abroad.
"Home Away from Home fosters supportive relationships and cultural exchange between … students by facilitating the adjustment of new international students into Suffolk University, Boston, and American life in general," the ISSO website said. The program works by partnering two students together, one domestic and one international, for a semester. One of the benefits that Home Away from Home offers is that the domestic student will serve as a guide and example of how life is in the US, from academics, to the most popular hang-out spots, and even unique aspects of Boston like a Red Sox or Celtics game.
The partnership begins even before both students arrive on campus. American students will get in contact with their new friend abroad to go over tips on what they should bring before their flight to the US, as well as answer any questions on choosing classes, living in the residence halls, and making the most of all the services that Suffolk has to offer.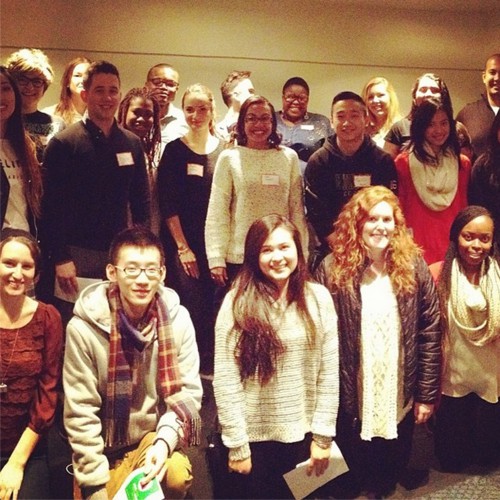 The second goal that ISSO aims to accomplish through Home Away from Home is to use the university's diverse student population to create mutual understanding of all the cultures that are represented on campus. While volunteering for this program helps the foreign students acculturate, the domestic student is also learning valuable information from the new student's fresh perspectives, questions, and culture. It "facilitates a cross-cultural exchange partnership between students by pairing upper class students with new international students."
Susanna Lynch, assistant director of the international programs and services, describes Home Away from Away as mutually beneficial for both parties, saying that while the international student can rely on having a "guide" to help with the stress and culture shock that can come from studying abroad, domestic students are exposed to an intercultural friendship. One of ISSO's goals as a department is to create "global thinkers" at Suffolk and this program helps. For some students that are from the US, studying abroad might not always be a feasible option, but Home Away from Home can provide the experience of interacting with a different culture without having to leave the campus, Boston, or the country.
ISSO plans several activities throughout each semester for all volunteers in the program, such as contests through Instagram or Twitter where the participants can share pictures of their hangouts in a fun environment. For example, the first event for this semester was to share a picture on Instagram having coffee somewhere near campus. Students were even able to pick up coffee vouchers at the ISSO office in 73 Tremont.
To sign up for the Home Away from Home program, visit www.sufolk.edu/ISSO and complete the application. You can also keep up with the group's latest announcements and activities through the hash tag #HOMEAWAYFROMHOME.
Leave a Comment